Residents in the Magboro, Arepo and environs axis near the Lagos-Ibadan expressway have been asked to remain cautious as the city authorities contain a gas pipeline leakage on the road.
It was gathered that the gas pipeline ruptured this morning while workers from the Julius Berger construction firm, were working on Lagos-Ibadan Expressway.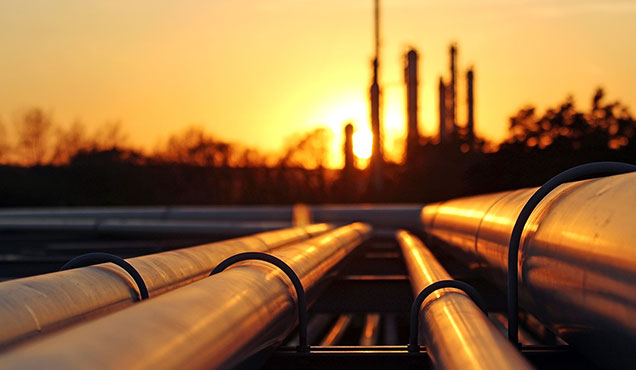 An eyewitness pleading anonymity said, "We suddenly heard a loud sound around 9:30 a.m. It was caused by men of Julius Berger during construction this morning."
Meanwhile, the Lagos State Emergency Management Agency (LASEMA) has said that it has responded to the situation.
According to the Agency's DG, Oke Osanyitolu, the affected area has been cordoned off from road users, while motorists are being diverted.
Also, the Ogun State Traffic Compliance and Enforcement Corps, has asked motorists to avoid using the Magboro/Arepo axis of the expressway and find alternatives routes and those trapped in the traffic to keep safe, as first responders are addressing the development.
In a statement, it said, "An incident of gas leakage, through a damaged pipeline by Julius Berger, the construction company, working on the Berger-interchange stretch of the Lagos-Ibadan Expressway, which has resulted into an explosion around Punch Newspaper, Magboro, has been reported with traffic gridlock on both inbound and outbound sections of the expressway.
"Road Users around the axis are implored not to be jittery as safety officials from TRACE, FRSC, police, and the fire service are on top of the situation.
"Those trapped in traffic are admonished to be patient, while those presently making their journey towards the expressway and are in haste should please seek alternative routes."
‌The FRSC Corridor Commander, Lagos-Ibadan-Egbeda Corridor, Kehinde Hamzat, also asked road users not to panic that professionals are taking care of the situation.
He said, "We have a case of gas pipeline explosion around Punch Newspaper, Magboro. The pipeline got busted while men of Julius Berger, the construction company working on Lagos-Ibadan expressway were excavating a surface for Worksite.
"This has led to a standstill traffic situation on both sections of the expressway.
"Motorists are advised not to panic as professionals are being contacted to take care of the situation.
"For people who have time-bound activities may explore alternative routes and for those who can postpone their trips, let us endeavour to do so while the situation gets controlled."
Follow us on social media