The Lagos State Government on Wednesday said it had invested over N2 billion towards the rehabilitation of dumpsites across the state for effective waste management.
The Lagos State Governor, Babajide Sanwo-Olu, made this known during the unveiling of 102 new compactor trucks and 100 double dino bins at Lagos House, Ikeja.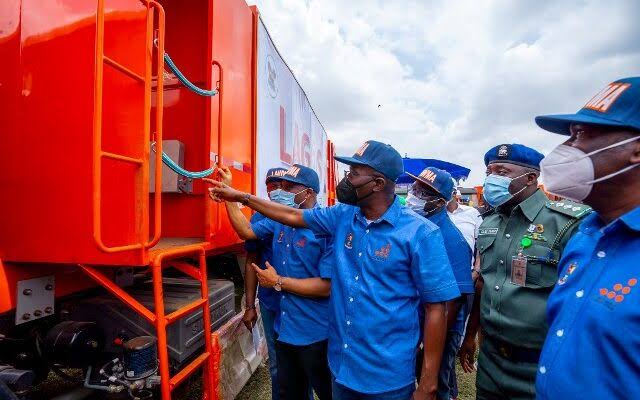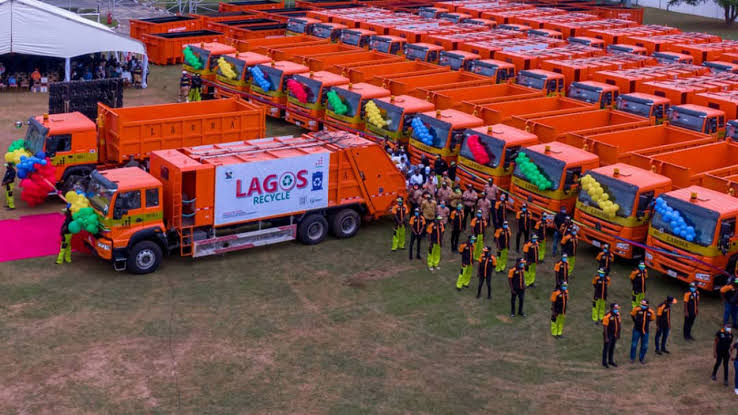 Sanwo-Olu said the state government remained determined to rewrite the narrative of waste management in Lagos State for the better.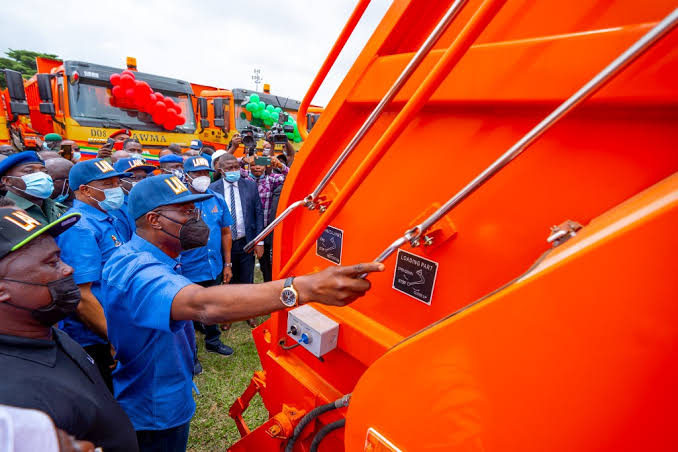 He said: "On assumption of office two years ago, one of the first things I did was visit the Olusosun Landfill in Ojota. This visit was not accidental. We were and still remain determined to rewrite the narrative of waste management in Lagos State, for the better.
"This determination has seen us already invest more than N2 billion towards the rehabilitation of dumpsites across our state.
"Another N1 billion is currently being invested in the construction of three new transfer loading stations to provide the necessary infrastructure to facilitate the effective delivery of solid waste management services."
According to him, his administration's promise is to empower the Lagos State Waste Management Authority to effectively drive the elimination of waste accumulation in Lagos and adoption of recycling state-wide.
He said the government was thinking beyond the basics of waste collection and disposal, as it was equally focused on permanently changing the habits and mindsets of residents regarding the management of waste.
Sanwo-Olu said the government was inculcating a culture of responsible usage and of sorting and recycling among the residents.
"We are also fully aware of the potential of the waste economy. Our waste-to-wealth plan is taking shape, as we are rehabilitating the compost facility in Odogunyan, Ikorodu and will be unveiling more projects/programmes in the coming months," he said.
The governor charged the residents to take responsibility for the waste they generate.
According to him, residents cannot continue to litter the roads, dump waste on the roadside or in illegal dumpsites or patronise cart-pushers for waste disposal.
He added: "It has been said that one definition of insanity is doing the same thing and yet expecting a different result.
"We cannot be irresponsible in our waste handling and disposal behaviour and somehow expect that we will be spared the consequences of irresponsibility.
"As we are all aware, there is renewed emphasis and global focus on the threat of Climate Change. Lagos being a densely built-up low-lying coastal state is particularly vulnerable, especially to flooding.
"This calls for a wholesale change of attitude towards our environment, beginning with basic hygiene at home, proper domestic waste management and ultimately, environment-friendly practices.
"The quality of our environment directly impacts the quality of the lives we live. A clean environment is a major weapon against COVID-19 and other public health challenges."
Follow us on social media