The Lagos State Government has reiterated its commitment to providing free legal representation to awaiting trial inmates of Correctional Centres during their court appearances.
The Director, Directorate of Citizens Rights (DCR), Mrs. Oluwatoyin Odusanya gave the assurance during her quarterly tour of Ikoyi Correctional Centre, Badagry Correctional Centre and Kirikiri Female Correctional Centre.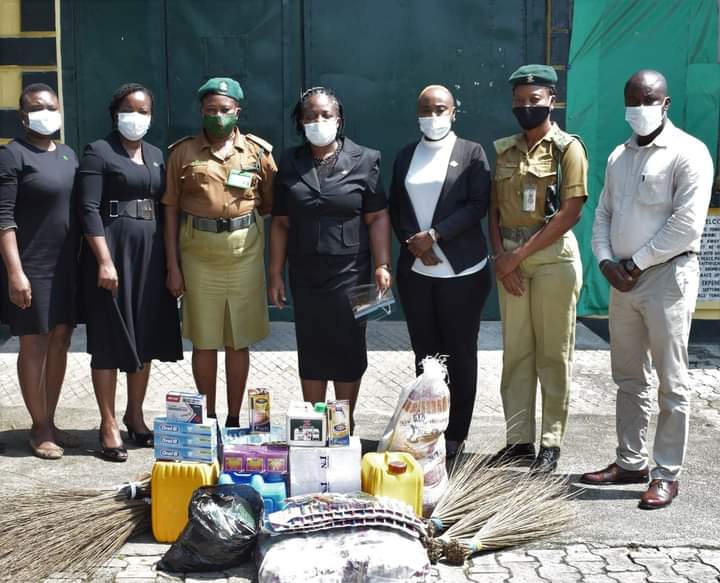 According to her, the DCR, in conjunction with the Office of the Public Defender (OPD) and the Community Service Unit (CSU), will ensure that awaiting trial inmates have free legal representation.
She explained that the quarterly visit to the Correctional Centres by the directorate is in line with the state government's policy to create free access for all to justice, irrespective of gender, faith or social status.
"The Office also conducts prison watch services to ensure that prisoners are kept under humane conditions and their fundamental human rights are not violated, especially awaiting trial inmates that are presumed innocent until convicted by a law court," the director noted.
Odusanya averred that the present administration is determined to reduce the high number of individuals in incarceration, who are yet to be convicted through the prison watch services of the directorate.
The personnel of all Correctional Centres visited, however, expressed their gratitude to the Directorate on behalf of the inmates, saying the periodic visits give hope to the prisoners, especially the awaiting trial inmates.
They appealed to the Lagos State Government to urgently intervene and provide legal representation to prisoners charged with minor crimes but are in confinement due to their inability to get lawyers during their various hearings.
The visiting team presented gift items such as Antiseptic Disinfectants, Air Fresheners, Insecticides, Toothbrushes, Slippers, Hand Sanitisers, Shaving Sticks, Sanitary Towels, Detergent Soaps, Brooms, and other sanitary materials to the inmates of the three Correctional Centres.
Follow us on social media