"Ayé mi se pàtàki" installation at Falomo under bridge.
The artwork at this space – named Oluwarantimi – has become a backdrop to cultural activities including music, dance and poetry performances. With our "new normal", arts culture and education globally is moving to outdoor public spaces.
"Public art is the voice of the community. How this image at Falomo is interpreted depends on what "My Life Matters" means to you, the viewer. Does it mean, "value yourself through taking a few simple measures such as wearing a mask to protect yourself and your community"? To the many voiceless women the reply might be "My Life Matters"? The Black Lives Matter movement highlights the need for the voice of the community to be seen and heard in the public spaces – if we don't understand the suffering of the past how do we make the present matter, in order to create a better future?" Polly Alakija.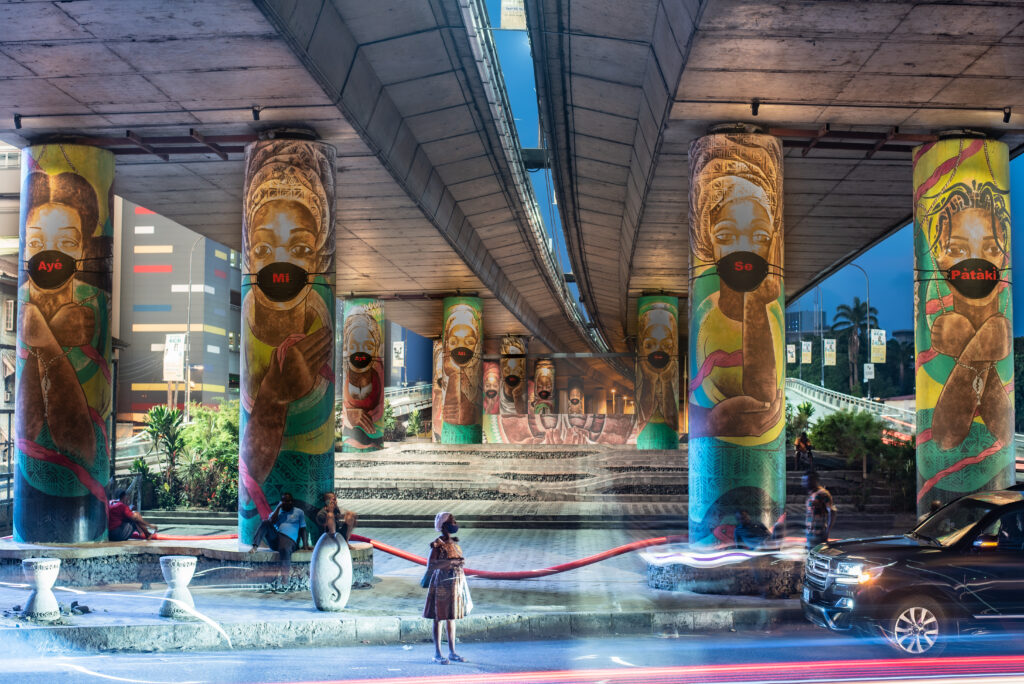 Follow us on social media