The Formula 1 grand prix moves to Italy this weekend at the Monza and qualifying races got under way today ahead of tomorrow's main race, and at the end of the final qualifying race today, Mercedes driver Lewis Hamilton who presently sits on top of the drivers' standings qualified with the best time as he narrowly edge his Scot teammate Valteri Bottas by 0.060secs to the pole position, to start in P3 is Mc Laren Driver Carlos Sainz who is gave an impressive performance to secure a 2nd row spot behind the Mercedes duo.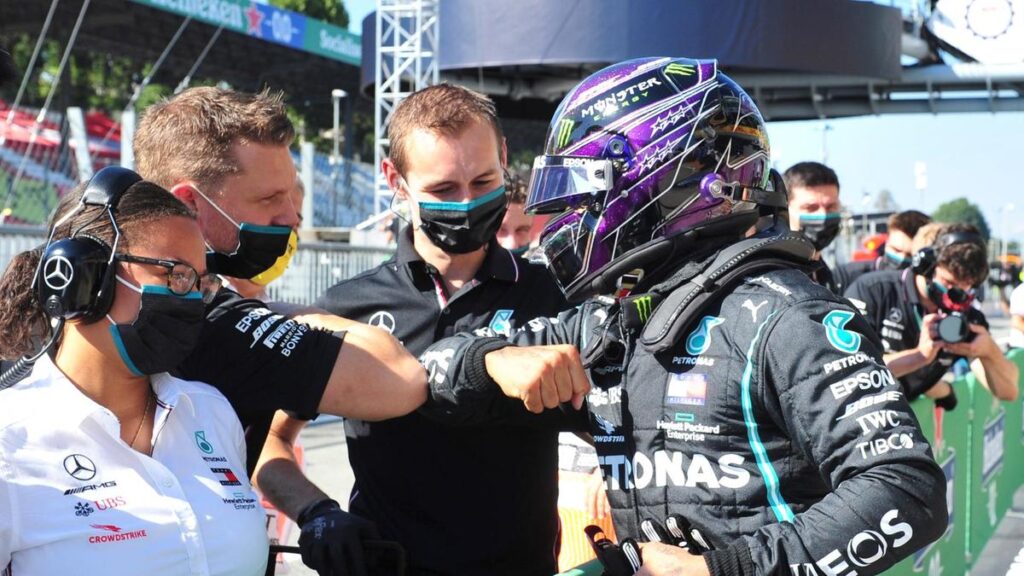 Team Ferrari despite racing at their home track at Monza in Italy had a very awful and disappointing qualifying race which Sebastine Vettel couldn't qualify beyond Q1 and team mate Charles Leclerc finishing a distant 13th on the starting grid for tomorrow Sunday's race.
Sainz was incredible for Mc Larens in qualifying after producing a brilliant display to end the race in p3 ahead of Racing Point's Sergio Perez who ended in 4th and Red Bull's Max Verstappen wasn't as convincing as previous races, he came in 5th to earn himself a place on the 3rd row, his teammate Alex Albion gets a 9th place start just behind Lando Norris for Mc Laren .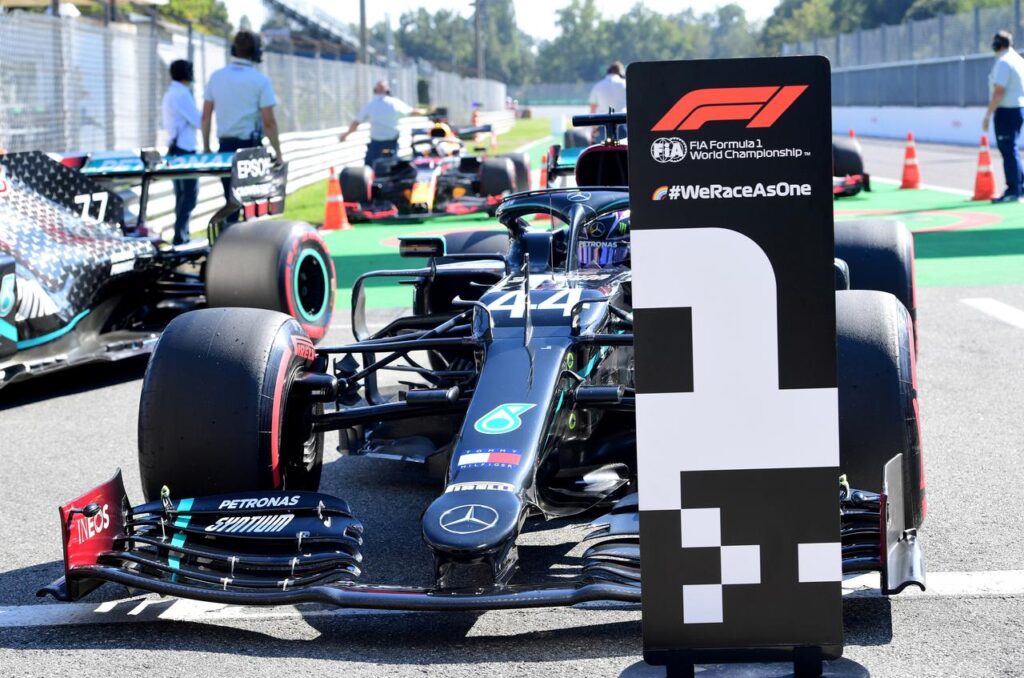 Daniel Ricciado is in 7th place on the grid for Renalt as Lance Stroll gets 8th for Racing Point.
Pierre Gasly for AlphaTauri takes up the 10th spot on the grid and that means for the 1st time since 1984,there would be no Ferrari driver at the top 10 place on the starting grid in Monza. Vettel would be starting at a distant 17th, he was unfortunate to have really slowed down in Q1 after getting into traffic at the early rush for position in Q1.
Italian GP Qualifying Result
1. Lewis Hamilton, Mercedes
2. Valtteri Bottas, Mercedes
3. Carlos Sainz, McLaren
4. Sergio Perez, Racing Point
5. Max Verstappen, Red Bull
6. Lando Norris, McLaren
7. Daniel Ricciardo, Renault
8. Lance Stroll, Racing Point
9. Alex Albon, Red Bull
10. Pierre Gasly, AlphaTauri
Follow us on social media