…ROMAIN GROSJEAN SURVIVES A FIRE ACCIDENT
Lewis Hamilton has emerged the champion of the F1 championship season already, but he gave an impressive dominant ride yet again yesterday at the Bahrain Grand Prix to seal his 11th win of the 2020 F1 season from his 10th pole position start, he snatched the win ahead of Red Bull's Max Verstappen who arrived 2nd and Alex Albion for Red Bull making up the final podium place in 3rd ahead of Racing Point's Sergio Perez.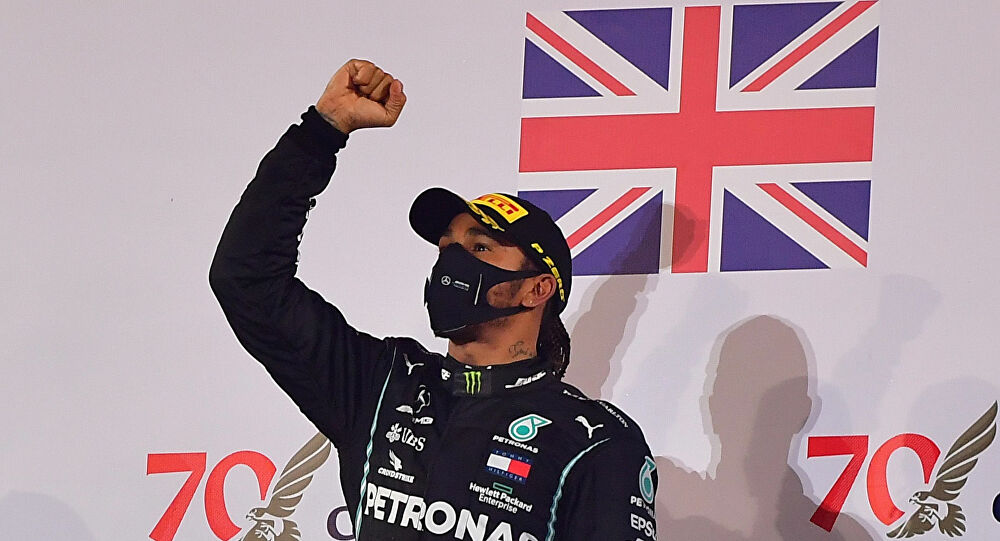 A very exciting F1 weekend action on return to Bahrain was however overshadowed by the unfortunate incident of Romain Grosjean's first lap fiery crash incident which resulted in a fire inferno as his Hass car was seen to have broken into 2 on collision with the barriers before erupting into flames and gutting fire, but thankfully and miraculously Romain Grosjean was saved. He was seen walking away from the fire as he was rescued by FIA officials and medical team, he was reported to have sustained bruises and minor injuries. A red flag was shown and there was a period of delay for a little over an hour before the race resumed of course without Grosjean who was taken to the hospital by a helicopter for adequate attention after the crash.
There was another case of the emergence of a safety car immediately after the restart, as Racing point's Driver Lance Stroll and Daniil Kvyat had a coming together, with Kvyat's car been flipped.
Lewis Hamilton is a pretty easy, dominant and controlled driver as he did well to keep Verstappen, his only major rival for the win on the day at bay, as the Red Bull front runner settled for second, Mercedes's Valteri Bottas could not sustain a major challenge as he suffered a puncture from the incident in the 1st lap and could only settle for 8th position.
Sergio Perez with a very brilliant ride was poised for a final podium place finish in 3rd, a position he held on to for the majority of the race, but suffered a very disappointing late failure with 3 laps remaining and he has to give up P3 for Red Bull's Alex Albion. It was Red Bull's 1st double podium in P2 and P3 since the 2017 season.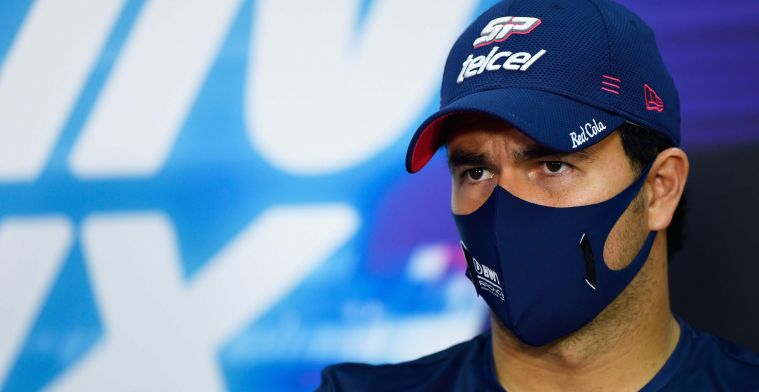 The Mc Laren duo of Lando Norris and Carlos Sainz were impressive in Bahrain securing 4th and 5th place respectively despite a poor outing at the final qualifying race on Saturday.
Alpha Tauri's Pierre Gasly finished an impressive 6th Position and the Renault duo of Daniel Ricciardo and Esteban Ocon finish 7th and 9th respectively, Mc Laren losing some ground in the race for the 3rd position on the constructor's title.
Sebastian Vettel made up the top ten in P10 for the large underperforming Ferrari team in 2020.
Top Ten result sheet for the Bahrain Grand Prix
1. Lewis Hamilton, Mercedes
2. Max Verstappen, Red Bull
3. Alex Albion, Red Bull
4. Lando Norris, McLaren
5. Carlos Sainz, McLaren
6. Pierre Gasly, AlphaTauri
7. Daniel Ricciardo, Renault
8. Valtteri Bottas, Mercedes
9. Esteban Ocon, Renault
10. Charles Leclerc, Ferrari
The next F1 race weekend would stay in Bahrain and it is tagged the Sakhir Grand Prix which will come up on December 6th 2020, before the final race of the F1 season at my favourite Yas Marina circuit on the Abu Dhabi Grand Prix on December 13 2020.
Follow us on social media