The newly appointed Director General of the National Airspace Management Agency (NAMA) is Engr. Tayib Adetunji Odunowo.
His appointment came after the acting DG, Mathew Pwajok was sacked by the Minister of Aviation and Aerospace, Sen. Hadi Sirika.
Pwajok, has been in acting capacity as NAMA MD Since February 2022 without confirmation.
This is coming in less than 24 hours after the Minister sacked the Managing Director of the Federal Airports Authority of Nigeria (FAAN), Capt. Rabiu Yadudu.
Until his appointment as DG NAMA, Odunowo was the Director of Aerodrome and Airspace Standards, National Civil Aviation Authority (NCAA).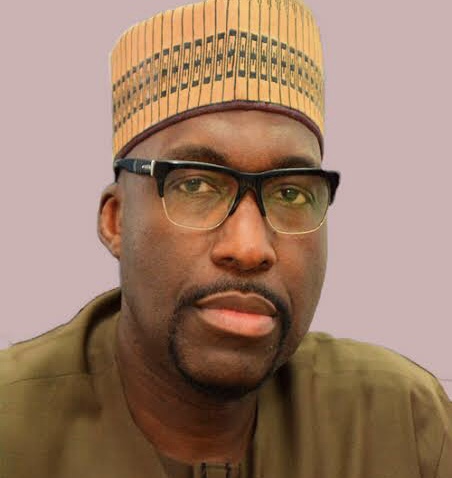 Meanwhile, the Aviation Safety Roundtable (ART), an industry tink tank group has described as capricious, despicable and unwarranted the last minute activities of the Minister of Aviation, Senator Hadi Sirika in the twilight of the Buhari administration.
The ART in a statement issued on its behalf by Mr Olumide Ohunayo condemns the change of name of the Federal Ministry of Aviation to that of the Federal Ministry of Aviation and Aerospace purportedly approved by the outgoing Federal Executive Council.
The ART is convinced that the annexation of the underfunded National Aerospace Research Development Agency (NASRDA) into the Ministry of Aviation would impede the appreciable progress so far made by NASRDA under its parent ministry – the Federal Ministry of Science and Technology.
ART says, "We further opine that the Centre for Space Transportation and Propulsion whose activities include the sustenance of rapid advances in the propulsion systems and rocket science should not be impeded by the Ministry of Aviation's terrestrial operations.
"This deliberate attempt to muster the NASRDA under a Ministry that the Minister of Aviation is about to leave only creates organizational confusion for the incoming administration. The ART is of the view that the Aviation Ministry is already under stress with the existing workload and the departure of capable hands, that it is not equipped to handle the additional function of Space Research and administration.
"The ART believes that the nation will benefit tremendously if Nigerian space agency remains an independent but properly funded organization with the inclusion of the Minister of Aviation or his representative on its governing Board alongside other ministerial appointees as provided in Section 2 of the NASRDA Act.
"The ART could have rated the tenure of the outgoing Minister a total failure but for the fact that he did appoint capable and qualified individuals to run the various departments and agencies under him. These astute professionals in our view discharged their duties creditably well in spite of the Ministerial bottlenecks placed on their paths.
"For eight (8) solid years the Minister of Aviation appropriated the required governance structure under his personal control by neglecting to appoint the statutory Governing Boards required to ease the functions of the agencies and parastatals under him."
Follow us on social media