In hopes of creating a conducive atmosphere for commerce, trade and development to thrive in Nigeria, the Nigerian Association of Chambers of Commerce, Industry Mines and Agriculture, NACCIMA, continues to undertake a wide range of activities and ventures in order to ultimately contribute to national development, and ensure that every business sector in Nigeria thrives locally and on an international scale.
On the 25th of May, approximately one hundred people gathered at the international conference centre, Abuja. This audience included dignitaries, their orderlies, members of the media and well-wishers, to celebrate NACCIMA and Nigeria at 60.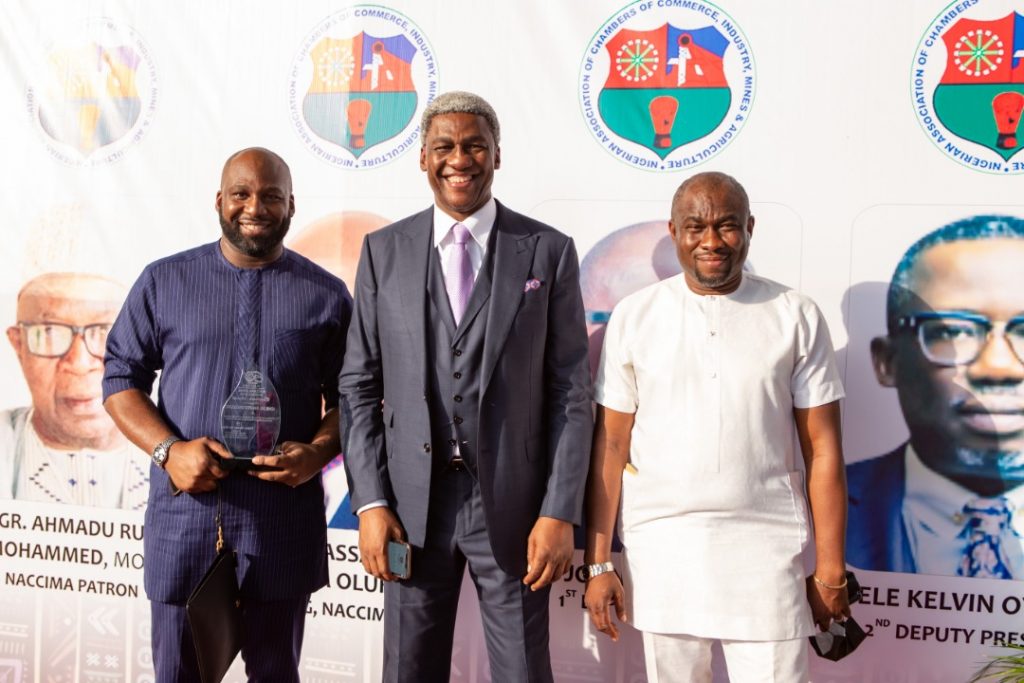 This anniversary celebration was in honor of several leaders and individuals who have in their chosen sector or field committed their time, resources and life's work to African progress and service to humanity.
Some of these awardees included the likes of Dr. Ngozi Okonjo-Iweala, Bolanle Austen Peters and Dr. Nnaeto Orazulike who are thought leaders in their various industries.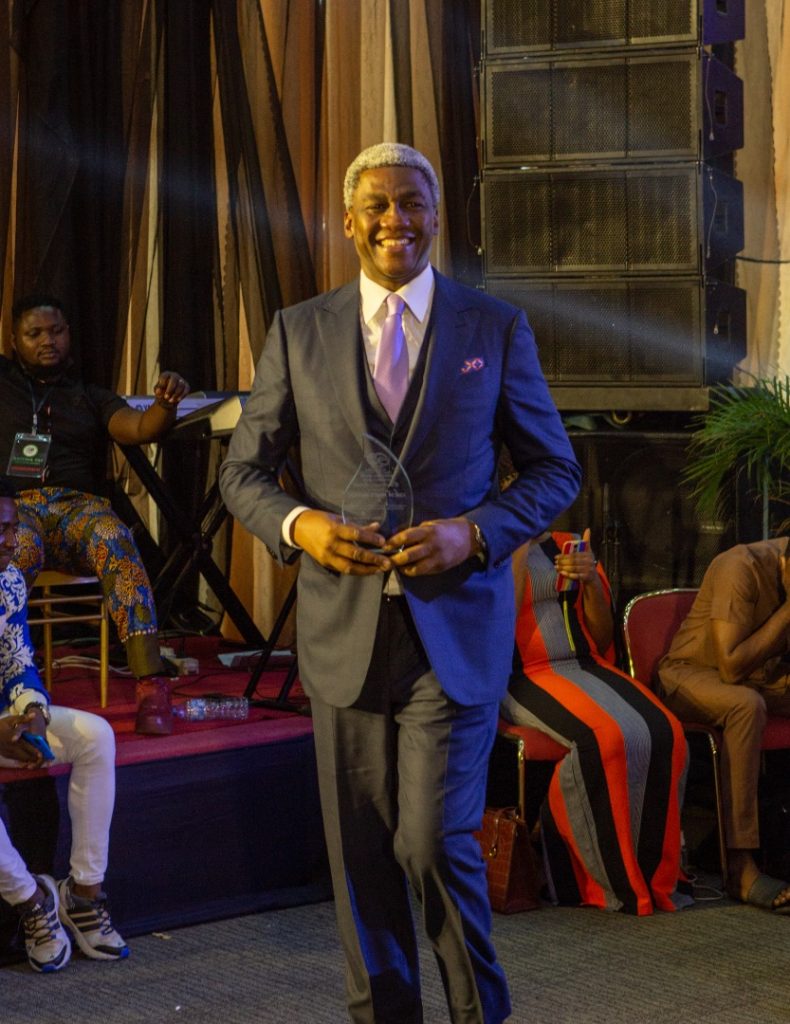 Dr. Nnaeto Orazulike has played an exemplary role in the entertainment and hospitality sector- having established businesses and structures around the state- which has literally brought laughter and made bonding opportunities available to Nigerians all over the country.
The GMD of the Genesis group of companies has been responsible for the many fun days and moments we've had and memories shared before the great pandemic hit.
The GENESIS CINEMA managing director was honored by the NACCIMA awarding committee, who presented him with the Excellence Award for his Contribution in the Hospitality and Entertainment industry. Do you Remember when we had the luxury of visiting cinemas without restrictions, Genesis Group is a Nigerian owned group of businesses, with interests in hotels, restaurants, cinemas, shopping malls as well as real estate development. Many awardees who couldn't physically attend the event to receive their awards such as Burna Boy, Amina Jane Mohammed amongst others, delivered virtually their thank you remarks.
The event was characterised by a Guest list of dignitaries and A listers in the business, trade and development industry- private and public. Awardees were accompanied with family, friends and well-wishers whose applause filled the room as their names were announced to get their awards. Such people as Dr. Nnaeto Orazulike whose wife, longtime friends and business partners, mentees and team was there to capture this milestone moment with great and supporting energies.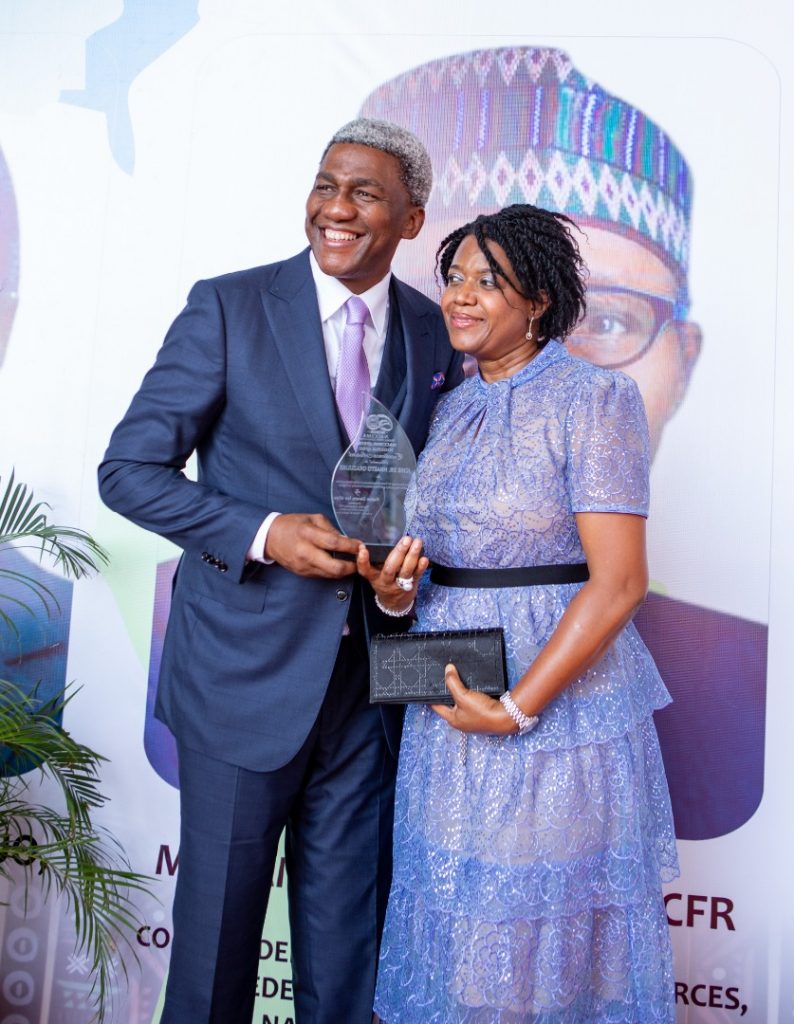 Having received this award presented to him by a member of the NACCIMA committee, the event progressed into an afternoon of more congratulations, characterised with good music and great people.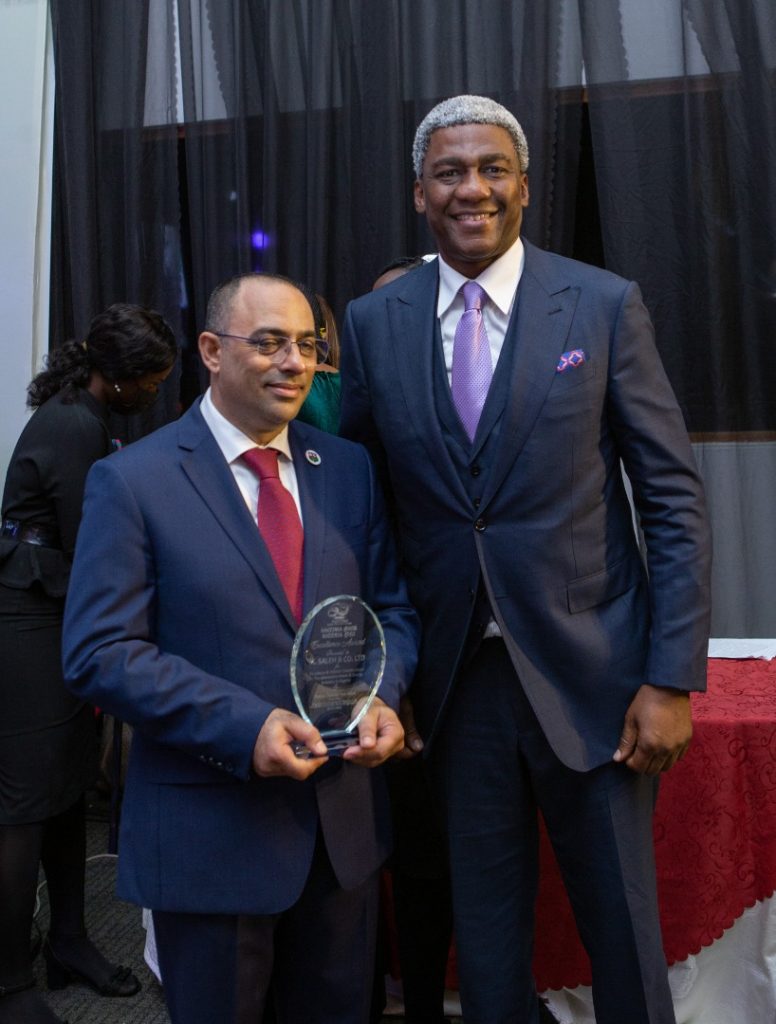 The recognition of the Genesis group of companies was essentially for their contribution to the development of the hospitality and entertainment industry in Nigeria. Ichie (Dr.) Nnaeto Orazulike holds a B.Sc. in Accountancy from the University of Nigeria, Nsukka. He began private business in 1993 when he started Genesis Foods Limited- having started with just 6 tables, today, this enterprise has grown into a force to reckon with, as frontliners in the industrial catering services company. His vast chain of other successful businesses include: Orazilike Trading Company Limited; Stanchions Nigeria Limited and Genesis Deluxe Cinemas Limited.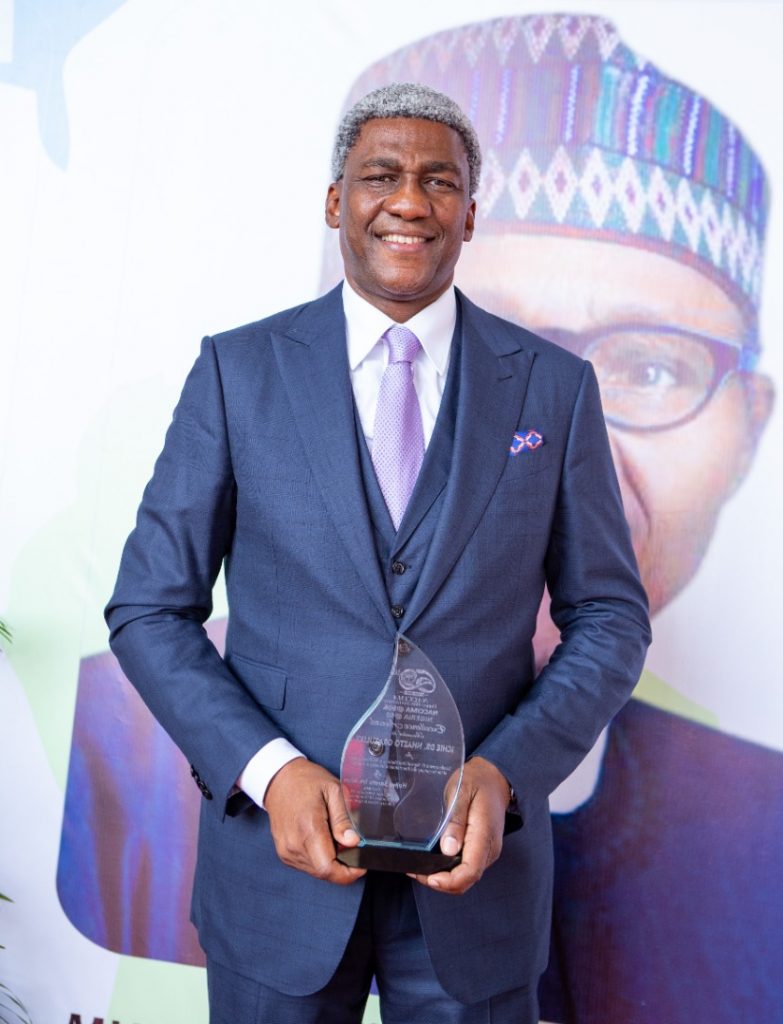 At this true A-class gathering, Excellence was seen to be replicated in protegees and mentees. The infamous Alibaba got the crowd laughing as he is known for, being the Master of Ceremony. This cocktail themed event had a classy ambience with a distinguished audience, who gathered with a unique purpose- To recognize and honor exceptional stakeholders, members of NACCIMA, representing businesses of all sizes, across the varying sectors of the Nigerian economy.
We witnessed representation from every sector in the nation from the public service, to education, the commerce and industry sector, where Aliko Dangote was honored for his outstanding contribution to the development of commerce & industry.
The thriving media industry was recognised and it was such a delight to see the contributions of the likes of Burna Boy and King Sunny Ade, who were awarded for their consistency and development of Music and the entertainment industry worldwide.
These awards were presented by the National President NACCIMA Hajiya Saratu Aliyu, who did so with a smile on her face throughout.
Most worthy of note is the great momentum the hospitality and entertainment industry is gaining in the state. This rise has made stakeholders and leaders in this sector invest more into it and expand in capacity. 
Dr. Nnaeto Orazulike spoke to the media about the importance and rapid development of this sector, sharing tips on how we can work together to achieve more as well as efforts that are currently being put in place. He added that he is open to raising up the generation
coming after him- teaching them how to succeed and make impact through his platforms as the sky is big enough for all to shine.
He stated that this is the beginning for the genesis group adding that as the government continues to make an enabling environment available for business to thrive, they would continue to do more and more.

Safe to say the future is bright for the media, entertainment and hospitality sector in Nigeria.
Follow us on social media