Operatives of the National Drug Law Enforcement Agency, NDLEA, on July 31, recovered 35 wraps of cocaine from the underwear of a lady, Okafor Ebere Edith, during the outward clearance of passengers on Air Cote d'voire to Monrovia, Liberia from the Murtala Muhammed International Airport (MMIA), Ikeja, Lagos.
The suspect, who tucked the pellets of cocaine in her underwear to beat security checks at the Airport, was however, picked up for search and questioning, during which the wraps of the illicit drug were found on her.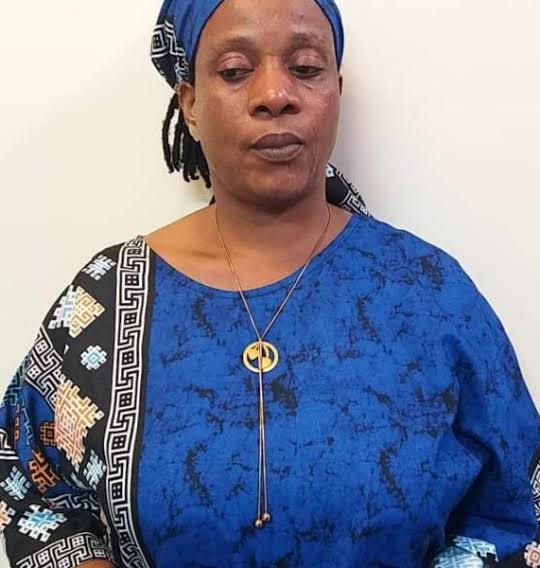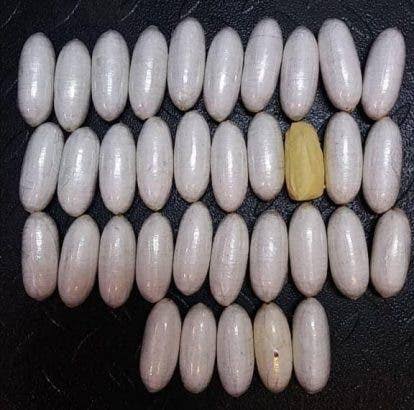 During preliminary interview, she claimed her desire to make money pushed her into drug trafficking. Another suspect, Echendu Jerry Maduakolam, an intending male passenger going to Istanbul was arrested at Gate A departure hall of the MMIA on Tuesday 27th July during outward clearance of Egypt airline to Turkey with 78 grams of cannabis mixed with dried bitter leaves.
On the same day, another intending male passenger, Egbon Osarodion going to Milan, Italy was arrested at the Airport's Gate A departure hall during outward clearance of passengers on Egypt airline with different quantities of 225mg Tramadol and Rohypnol concealed in foil papers wrapped in a polyethylene bag.
Meanwhile, acting on credible intelligence, NDLEA operatives from Kontagora Area Command of the agency in the early hours of Thursday 29th July 2021 raided a warehouse at Mailefe village in Kontagora Local Government Area of Niger State, where drug supplies for bandits operating in parts of the state were stored.
After a thorough search of the warehouse, 125 bags of cannabis sativa were recovered while a man seen praying in front of the house fled into the forest when he sighted the narcotic officers from afar.
Chairman/Chief Executive of the NDLEA, Brig. Gen. Mohamed Buba Marwa (Retd), has called on all leaders and stakeholders across the country to see the urgent need to rid Nigeria of drugs.
Marwa, who spoke in Ibadan, Oyo state on Saturday, as chairman at the public presentation of a book: Victory in defeat, written by Brig. Gen. Larinde Laoye (Retd), said leaders at all levels "must attach some urgency to the need to rid our society of the drug menace.
That is why we are advocating a new social order where drug test becomes the norm, for couples as part of the wedding rites, for students as a continuous process starting from admission into tertiary institutions and for government employees as part of the employment process and periodic validation of their employment."
Speaking on why it's expedient to awaken the consciousness of the audience and indeed all Nigerians to the urgent need for them to support the NDLEA in its effort to save the country from the menace of abuse and trafficking of illicit substances, Marwa said it is to safeguard the future of Nigeria.
According to him, "It is our wish that our younger generation should follow the illustrious path of Gen Laoye. But I want us all to be aware that the drug situation prevalent in our society today will make such an achievement difficult for a lot of young people. Our record at the NDLEA in the first five months of this year calls for sober reflection: over 5, 000 arrests; over 3, 000 charged to court with more than 500 convictions; 2772 individuals were counselled and treated for drug-related problems. More than two million kilograms of assorted drugs were seized and over N90 billion worth of drugs and cash recovered. These statistics are alarming and are red flags about the need to safeguard the future of the young generation."
Follow us on social media