Lagos State is known for its brilliant strategic plans that have boosted its economic status, retained rapid development, and remained ahead of the pack among other states in the country since Nigeria's independence on Saturday October 1, 1960. That, undoubtedly, is unconnected to the fact that 15 governors have continued to put their best foot forward in steering the affairs of the state into the land of excellence it is today.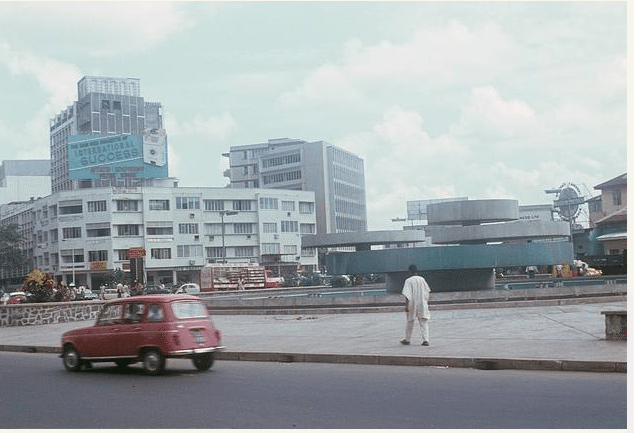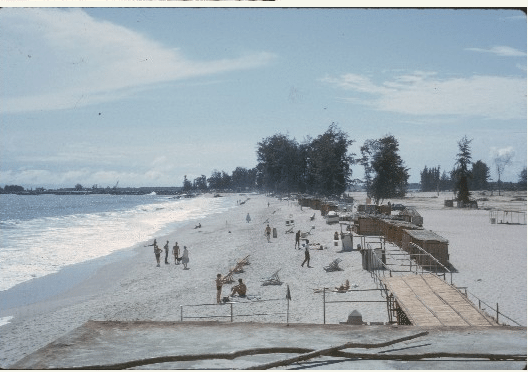 Undoubtedly, Lagos State will always be revered for its mixed lifestyle, hustling and bustling, and its multi-ethnic practice.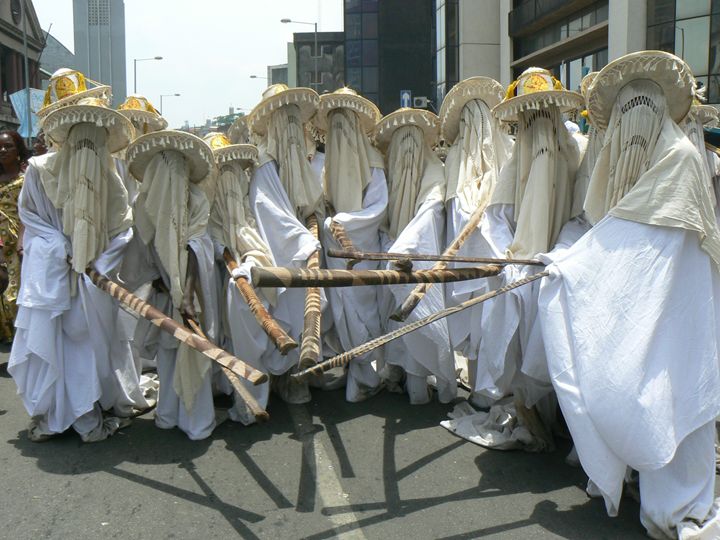 With several industries, firms, religious centres, and non-indigenes have over the years adopted Lagos as their headquarters and new homes, residents of Lagos State today owe it to the various administrations who worked their fingers to bones to achieve such milestones that are worthy of emulation across Africa.
Lagos, 53 years after Independence
It all started on Saturday May 27, 1967 the Colony province metamorphosed with ease into Lagos federal territory. Since then, Lagos State has had a list of 15 agile governors who left their foot prints while piloting the activities effectively for over 53 years.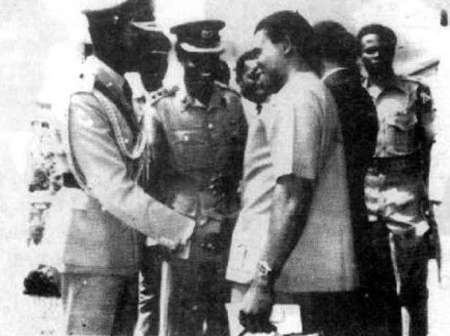 The governors
In a long stroll down memory lane, it was unraveled that the first governor of Lagos State was Brigadier Mobolaji Johnson from May 27, 1967 to July 1975; then Commodore Adekunle Lawal took over from July 1975 to 1977. He handed over office to Commodore Ndubuisi Kanu from 1977 to July 1978. Commodore Ebitu Ukiwe became the governor in July 1978 and ruled until October 1979 under the military.
Alhaji Lateef Jakande swiftly took over in October 1979 until December 1983 under the Unity Party of Nigeria (UPN) party; Air Commodore Gbolahan Mudasiru came to power under the military from January 1984 to 1986.
Navy Captain Mike Akhigbe was the governor from 1986 to July 1988. From July 1988 to January 1992, Lagos State had Brigadier General Raji Rasaki.
Sir Michael Otedola was the governor from January 1992 to November 1993. Colonel Olagunsoye Oyinlola took over as governor on December 9, 1993 and left on August 22, 1996.
From August 22, 1996 to May 29, 1999, Colonel Mohammed Buba Maruwa was the governor. On May 29, 1999, Bola Ahmed Tinubu, a member of the Alliance for Democracy (AD) party, took over until May 29, 2007.
Still counting, Babatunde Fashola emerged as the governor of Lagos State on May 29, 2007 as a party member of the APC then left on May 29, 2015.
Following swiftly, Akinwunmi Ambode succeeded him as the governor from May 29, 2015 to May 29, 2019 as a member of the APC. On May 29, 2019, the incumbent governor Babajide Sanwo-Olu took over as the governor of Lagos State and APC member.
Their Lives
Mobolaji Olufunso Johnson: He was born on February 9, 1936. Until his death on 30 October 2019, Johnson was a Nigerian Army Brigadier who served as Military Administrator of the Federal territory of Lagos from January 1966 to May 1967 during the military regime of General Aguyi-Ironsi.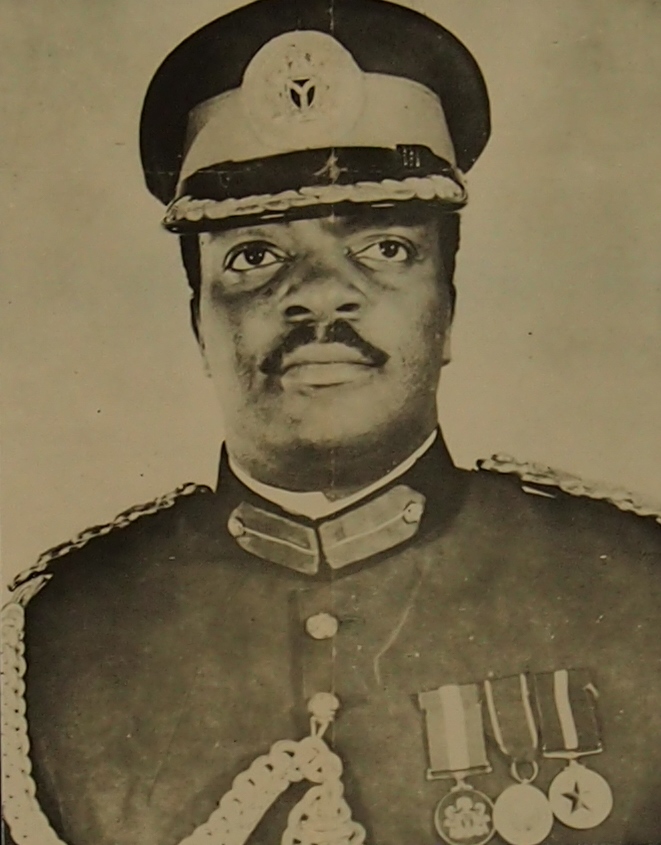 He continued as the governor of Lagos State from May 1967 to July 1975 during the military regime of General Yakubu Gowon.
As governor of Lagos, his administration supervised the unpopular demolition of the Ajele Cemetery in the early 1970s.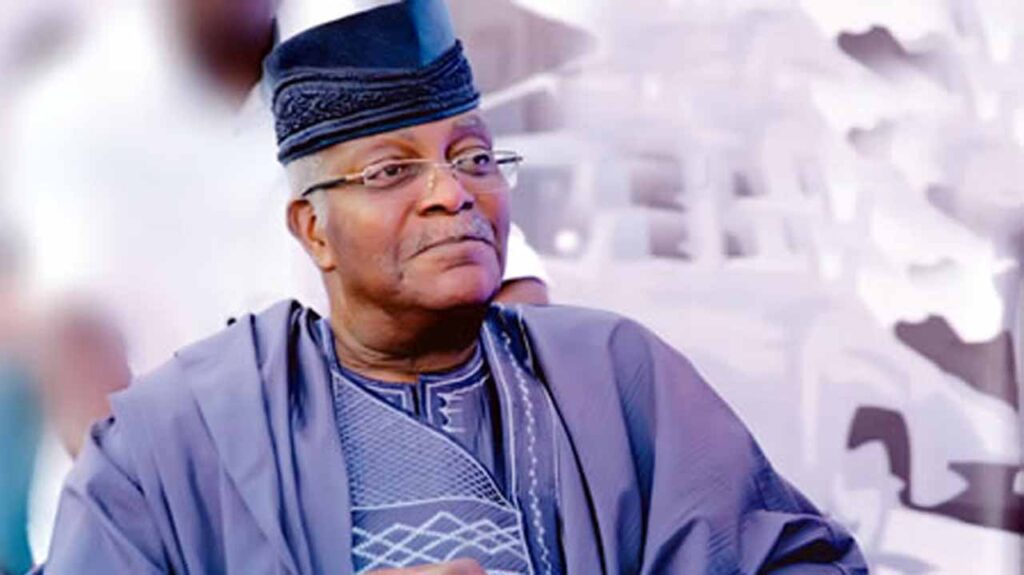 One of the milestones of his administration was the 60.7-kilometre international express road (Lagos–Badagry Expressway) linking Nigeria with the neighbouring countries Benin, Ghana and Togo. Toikin Bridge to link Epe to Ikorodu.
Eko Bridge, Third Mainland Bridge, a network of roads and bridges that constitutes what is modern day Lagos, Reclamation of the Bar Beach shoreline.
Admiral Adekunle Lawal: He was born on 8 February 1934 to Mr. Ayinde Sulemon Lawal and Madam Ejide Afusat Disu-Lawal in Lagos, Western Region, British Nigeria now Lagos State Nigeria.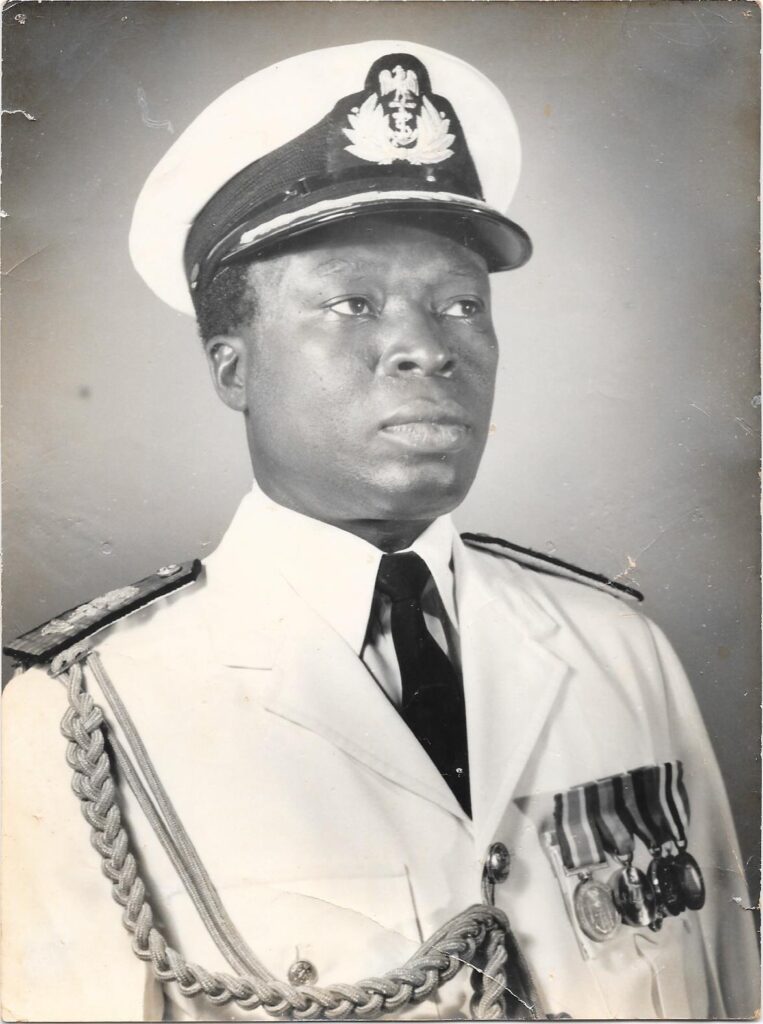 He was appointed Military Governor of Lagos State in July 1975-1977 after the coup that brought General Murtala Mohammed to power.
He was transferred to become governor of Imo State in 1977. He held this position until July 1978, after which he resumed his career in the Nigerian Navy.
Admiral Lawal joined the Royal Nigerian Navy in September 1963 as a Sub-Lieutenant. In 1964 he was promoted to Lieutenant. In March 1964.
From 1969 to 1971, Admiral Lawal attended the Defence Naval Staff College in Wellington, India, where he received his M.Sc. (Eng).
He was Chief of Material in the Nigerian Navy from 1973 to 1978 and was a member of the Supreme Military Council S.M.C. from 1972 to 1975 during the General Yakubu Gowon administration.
Admiral Adekunle Lawal also served as the Chief Engineer on numerous naval vessels including the NNS OGOJA, NNS BEECROFT and the NNS Nigeria during his time with the Nigerian Navy.
He was appointed military governor of Lagos State in 1975. As the governor of the most heavily populated state in Nigeria, one of the major challenges faced by his administration was managing the chaotic traffic problem in the state.
Admiral Lawal voluntarily retired from the Nigerian Navy as an admiral in 1979, and after an illness he died in November 1980. He was married Mrs. Taiwo Olufunmilayo Lawal (nee Adesanya) in Lagos in 1965. They had six children.
Rear Admiral (retired) Ndubuisi Godwin Kanu: He was born in Abia State in 1943 of Igbo origin. Joining the navy, he went to India for cadet training. His naval career included positions in Personnel, Logistics and Training.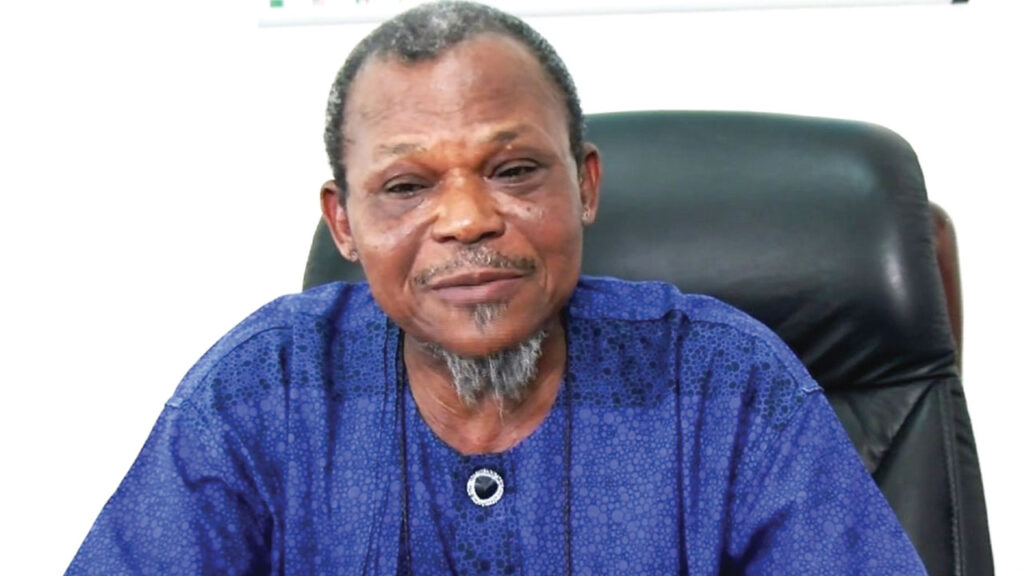 He was appointed military governor of Imo State, Nigeria in March 1976 during the military regime of General Olusegun Obasanjo.
He was the first governor after the decree that established the state from part of the old East Central State. He was transferred to become governor of Lagos State in 1977.
Okoh Ebitu Ukiwe: (born 26 October 1940) is a retired Commodore in the Nigerian Navy who served as the de facto Vice President of Nigeria under military head of state General Ibrahim Babangida from 1985 to 1986.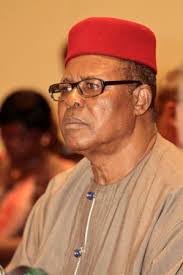 He was posted to Lagos as the governor from July 1978 to October 1979 having served as the governor of Niger State from December 1977 to July 1978.
Ukiwe joined the Nigerian Navy in 1960 as a cadet (officer), and was commissioned in 1964 with the rank of sub-lieutenant. He defected to the Biafran Armed Forces in 1966. During the Nigerian Civil War from 1967 to 1970 he fought on the Biafran side. After the war, in January 1972 he was readmitted to the Navy, one of the few Igbo officers to regain their position.
Alhaji Lateef Kayode Jakande: (born 23 July 1929) is a former journalist who became governor of Lagos State in Nigeria from 1979 to 1983, and later was Minister of Works under the Sani Abacha military regime.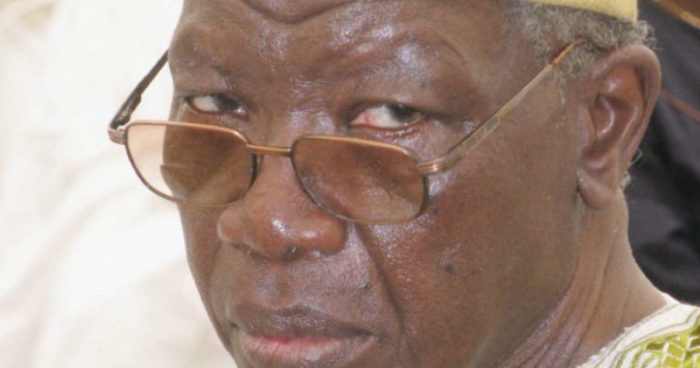 Encouraged by Awolowo, he ran for election as executive governor of Lagos State in 1979, on the Unity Party of Nigeria platform.
His administration was effective and open and implemented the cardinal policies of his party. He introduced housing and educational programs targeting the poor, building new neighbourhood primary and secondary schools and providing free primary and secondary education. He established the Lagos State University.
Jakande's government constructed over 30,000 housing units. The schools and housing units were built cheaply, but were of great value. Some of the housing units include low cost estates in Amuwo-Odofin, Ijaiye, Dolphin, Oke-Afa, Ije, Abesan, Iponri, Ipaja, Abule Nla, Epe, Anikantamo, Surulere, Iba, Ikorodu, Badagry.
To fund some of the projects, Jakande increased the tenement rates and price of plots of land in affluent areas of Victoria Island and Lekki Peninsula and the processing fees for lottery, pools and gaming licenses. He also completed the construction of the General Hospital in Gbagada and Ikorodu and built about 20 health centres within the state.
As a governor, he established 23 local government councils which were later disbanded by the military. He also started a metroline project to facilitate mass transit. The project was halted and his tenure as Governor ended when the military seized power on 31 December 1983.
Air Commodore Gbolahan Mudasiru was a Nigerian Air Force officer who was appointed Governor of Lagos State, Nigeria, holding office between January 1984 and August 1986 during the military regimes of General Muhammadu Buhari and his successor General Ibrahim Babangida.
As governor, he continued the work of his predecessor Alhaji Lateef Kayode Jakande in improving school's infrastructure and the standards of teaching. He introduced improved measures to keep the streets clean and orderly. He attempted to ban street traders, but without success. He set up committees to review the Lagos Metro line project initiated by Jakande, which recommended going ahead with the project, but it was cancelled on the orders of the head of state, General Buhari.
After a major fire devastated the Oko-Baba area of Ebute Meta, Mudasiru initiated construction of a medium Income Housing Estate. After he left office, construction of schools ceased and existing buildings were no longer maintained.
Mudasiru died in London on 23 September 2003. Following a dispute over funeral arrangements between the Nigerian Air force and the Lagos State government, he was buried in London. He left a large estate. The will was disputed, with legal battles continuing between the trustees of the estate and his widow, Mrs. Foluke Madasiru and her five children as late as 2009.
Okhai Michael Akhigbe was a Vice Admiral of the Nigerian Navy, who served as de facto Vice President of Nigeria (as Chief of General Staff) under military head of state General Abdusalami Abubakar from June 1998 to May 1999.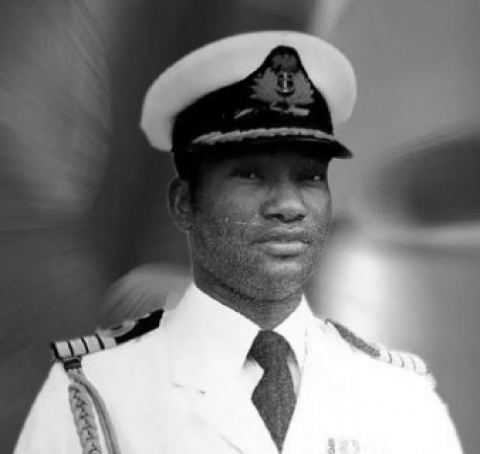 He previously served as Chief of Naval Staff, the highest-ranking officer of the Nigerian Navy from 1994 to 1998; Military Governor of Lagos State from 1986 to 1988; and Military Governor of Ondo State from 1985 to 1986.
Brigadier General Raji Alagbe Rasaki, born 7 January 1947, is a retired Nigerian military officer who was military governor in turn of Ogun State, Ondo State and Lagos State between 1986 and 1991 during the military administration of General Ibrahim Babangida.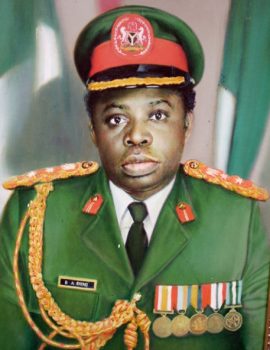 Raji Rasaki was a one-time military governor of Ogun State from 1986 to 1987 before his re-deployment to the nation's economic nerve center, Lagos State, becoming that state's military governor in 1988.
Soon, he embarked on a massive demolition exercise of illegal structures to rid the State of shanties. That singular act resulted in the re-vitalization of Lagos, and a boom in the real estate market. It also earned him the nickname of "acsion governor" (action governor), a mockery of the way in which he referred to himself.
Michael Otedola: Sir Michael Otedola became the governor in January 1992 and exited in November 1993 as a member of the National Republican Convention (NRC) party.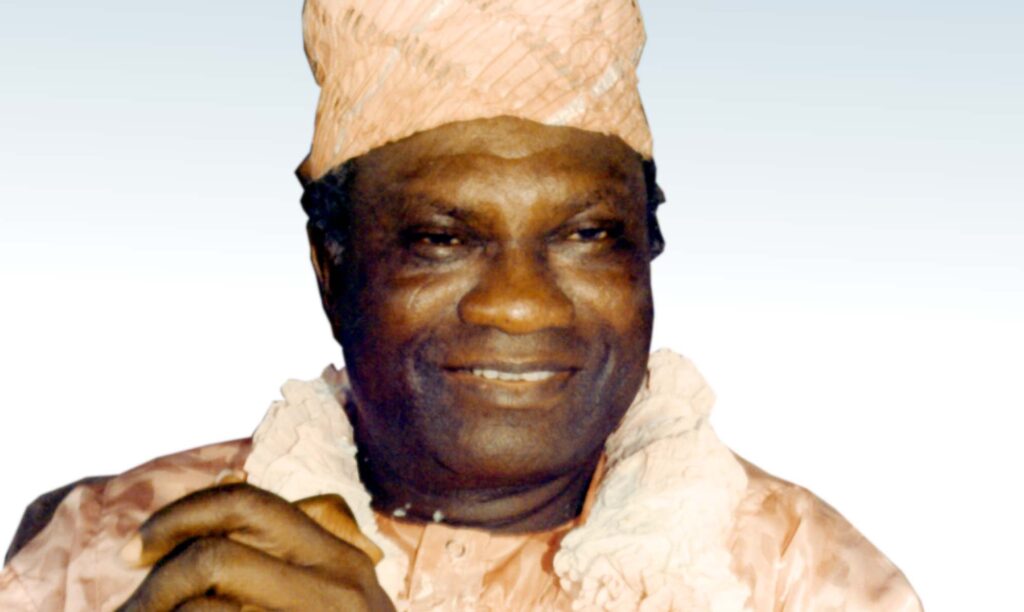 He was born on the 16 July 1926 into a Muslim family at Odoragunsin, Epe Local Government Area of Lagos State. He died on 5 May 2014 at his residence in his home town of Epe, Lagos.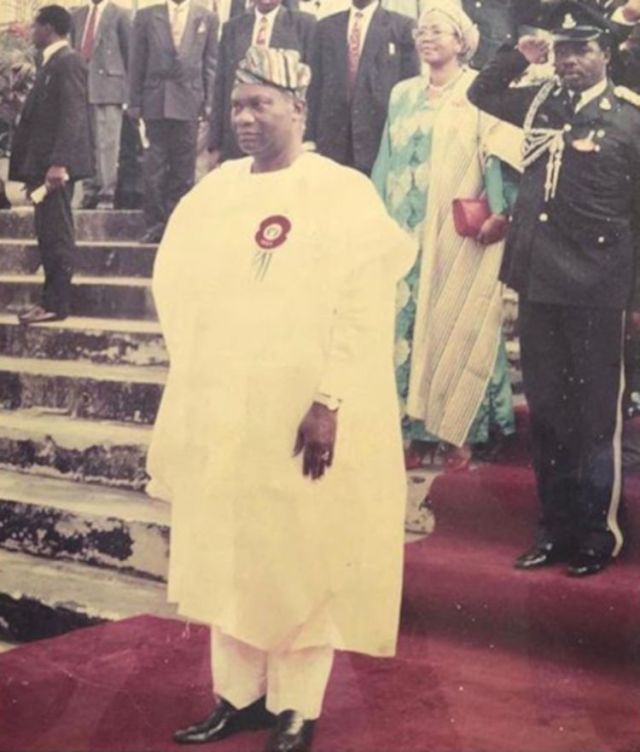 Colonel Olagunsoye Oyinlola, born 3 February 1951, was the Administrator of Lagos State from December 1993 to August 1996.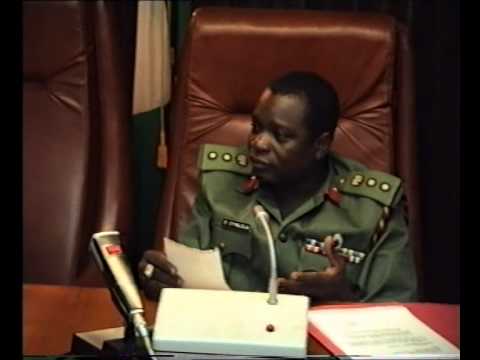 He became governor of Osun State in Nigeria in May 2003, and was reelected in 2007.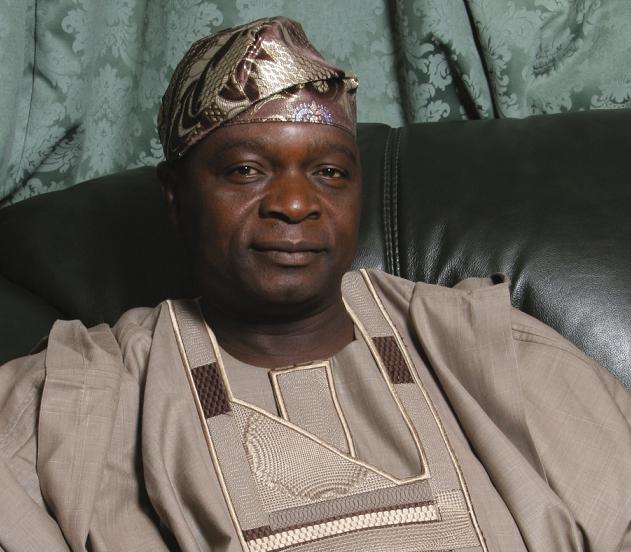 He was a member of the ruling People's Democratic Party (PDP). On 26 November 2010 a court of appeals nullified his election. He later defected to the APC shortly before the 2014 Osun State governorship election.
Mohammed Buba Marwa was born September 9, 1953. He is a retired Nigerian army officer who served as governor of Borno State, and then Lagos State during the military administrations of Generals Ibrahim Babangida and Sani Abacha.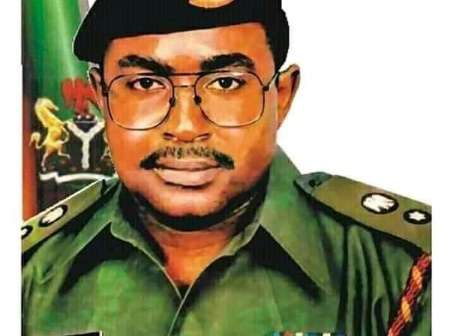 From 1996 to 1999 Marwa was Military Governor of Lagos State. He implemented programs such as "Operation 250 Roads" which greatly improved motoring conditions.
He revamped public health institutions, and ensured that free malaria treatment that was available to all. His administration upgraded infrastructure in poor neighborhoods.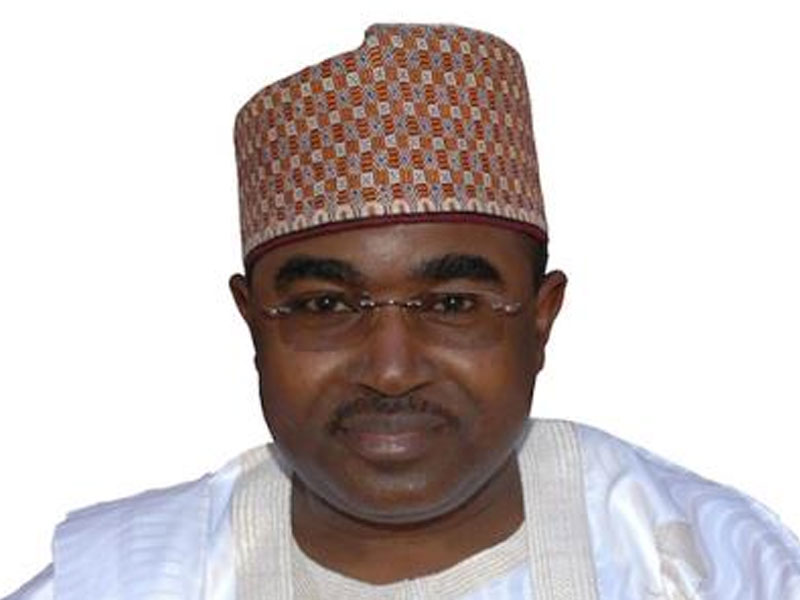 He proclaimed an edict to regulate rents, stopping the "Jankara" method of eviction of tenants and ensuring that due process was followed.[3] Marwa became well respected in Lagos because of "Operation Sweep", a joint police and military venture that helped reduce Lagos' notorious crime rate.
In February 1998, Buba Marwa said on Nigerian state radio and television that unknown persons were again trying to assassinate him, and that he and his entourage had been the target of several bomb attacks starting in 1996.
In May 1998, Mohammed Buba Marwa imposed fuel rationing in Lagos State in an attempt to tackle petrol shortages and reduce chronic queuing at petrol stations. In July 1998, Marwa opened a new asphalt plant in Lagos, the largest in Nigeria.
Bola Ahmed Adekunle Tinubu, born 29 March 1952, is a Nigerian politician and a national leader of the All Progressives Congress. He had previously served as the Governor of Lagos State from 1999 to 2007.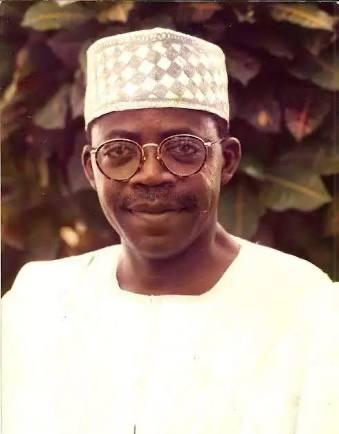 When he assumed office in May 1999, Tinubu promised 10,000 housing units for the poor with little achieved. During the eight-year period of his being in office, he made large investments in education in the state and also reduced the number of schools in the state by returning many schools to the already settled former owners.
He also initiated new road construction, required to meet the needs of the fast-growing population of the state.
Tinubu, alongside a new deputy governor, Femi Pedro, won re-election into office as governor in April 2003.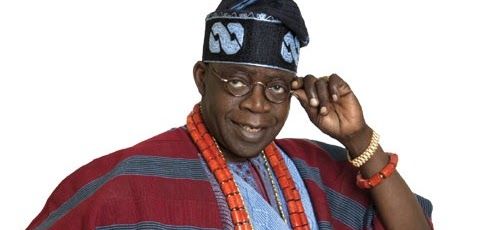 He was involved in a struggle with the Olusegun Obasanjo-controlled federal government over whether Lagos State had the right to create new Local Council Development Areas (LCDAs) to meet the needs of its large population. The controversy led to the federal government seizing funds meant for local councils in the state.
Tinubu's tenure as Lagos State Governor ended on 29 May 2007.
Babatunde Raji Fashola, SAN, was born 28 June, 1963. He is a Nigeria lawyer cum politician and now the Federal Minister of Works and Housing.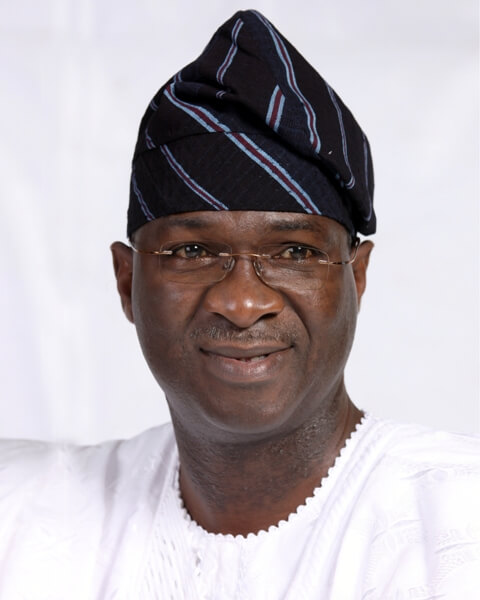 He served two terms as Governor of Lagos State from May 29, 2007 to May 29, 2015. As a candidate of the Action Congress party, now known as APC.
He was re-elected on 26 April, 2011. On November 11th 2015, he was appointed by President Muhammadu Buhari to be the Minister of Power, Works and Housing; he was reappointed Minister of Works & Housing on the 21st of August 2019.
In June 2007, Babatunde Fashola appointed former Inspector General of Police Musiliu Smith head of the Lagos State Security council, a body charged with taking a holistic look at the anatomy of crime in the state.
The biggest task Babatunde Raji Fashola faced in office as Governor of Lagos State is his visionary project to transform Lagos into a mega city, he first of its kind in Lagosian history. Although initialised under the former governor Tinubu in June 2002. The mega project task accelerated under Fashola's governorship. Both private and public sectors are involved in fulfilling the project.
Akinwunmi Ambode ran for office of the Governor of Lagos State in April 2015 as a member of the All Progressives Congress, the state's ruling party. He won the election, just defeating the second-place candidate Jimi Agbaje of the People Democratic Party by 150,000 votes. He began his tenure as the governor of Lagos on 29 May 2015. Ambode lost in gubernatorial primary election to Babajide Sanwo-Olu, denying him an opportunity to run for second term.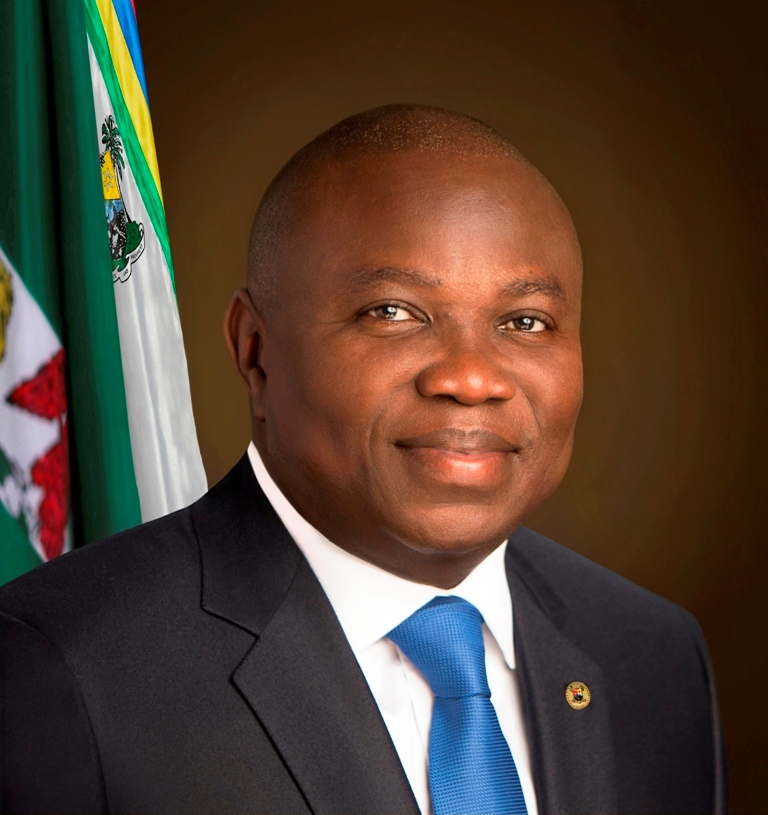 He was a civil servant for 27 years and a financial consultant before running for public office in 2015.
With the sordid findings that Lagos state generates over 78 million tons of waste between 2007 and 2013 with collection rate of 28 per cent and that the gap in the rate of refuse collection in the state exposes the state to environmental epidemics, Ambode swung into action.
On 1 March 2017, Ambode's administration introduced Visionscape a private foreign-owned waste management company to take charge of the activities of waste management in Lagos state, an action that attracted public criticism.
In 2019, Babajide Olusola Sanwo-Olu, who was born on June 25, 1965, was announced the governor under the platform of the APC after contesting and unexpectedly winning the gubernatorial primaries against Ambode.
Before his gubernatorial ambition, He was the Managing Director/CEO of Lagos State Property Development Corporation (LSPDC).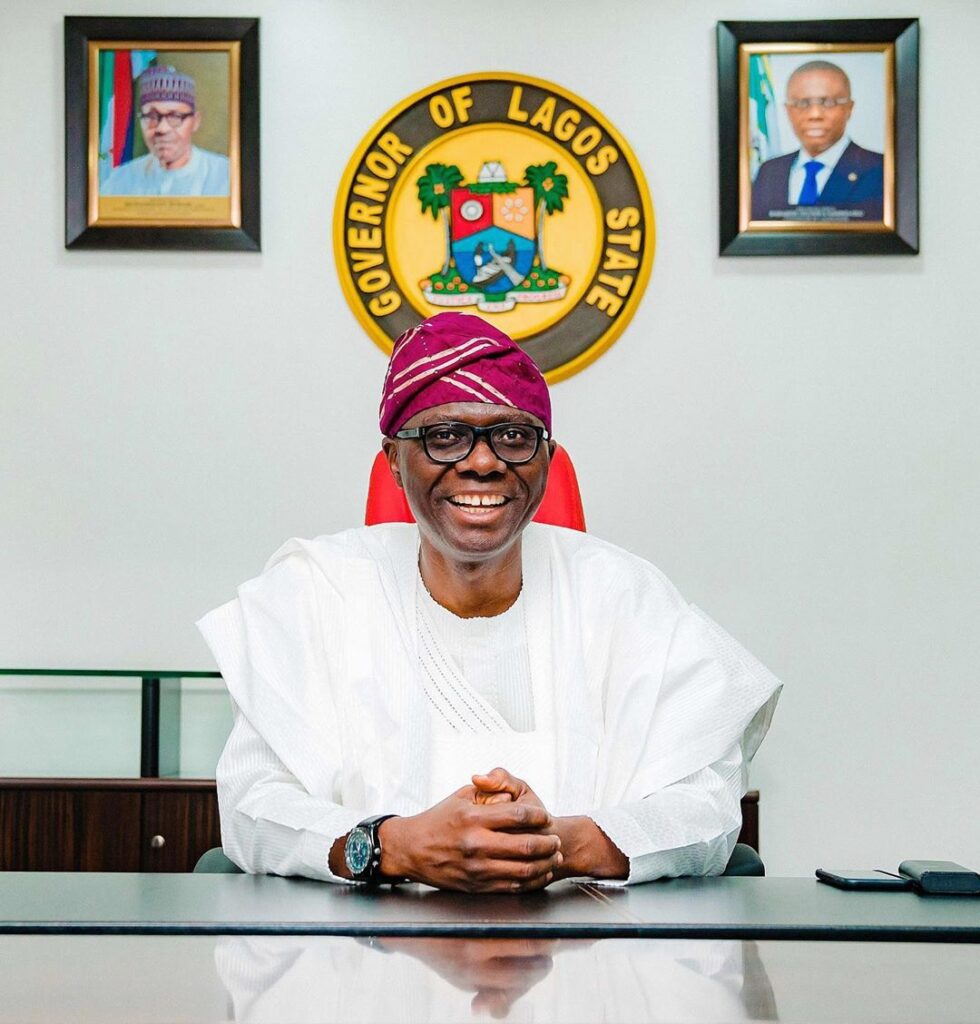 He is the incumbent and 15th governor of Lagos state since Nigeria gained her Independence from her Colonial Master, Britain, that Saturday October 1 in 1960.
Follow us on social media