As states look at strengthening their Internally Generated Revenue (IGR) to address infrastructure deficit amid economic downturn, they are beginning to consider innovative ways to reduce unnecessary expenditure.
One of such ways is the repeal of the pension law for former governors and other ex-public officers, which provides obscene benefits for their upkeep at the expense of its suffering citizenry.
States and their pension laws
State government have continued to spend hundreds of millions annually as payment of pensions for ex-governor while basic infrastructure and amenities such as schools, roads and housing amongst others continue to suffer.
For instance, in Zamfara before the pension law was repealed, annually, N700 million was spent on obscene benefits and upkeep for the former governors and other ex-public officers.
The invalidated, obnoxious law had provided N10 million for the monthly upkeep of each former governor. Others generously provided for in the law were former deputy governors, ex-Speakers of the state assembly and their deputies. The state has produced three former governors since 1999.
In Lagos, the Public Office Holder (Payment of Pension) Law No 11 Official Gazette of Lagos State, 2007 states that former governors of the state are entitled to a house each in any location of their choice in Lagos and Abuja. Section 2 of the law provides for six new cars every three years, 100 per cent of the basic salary of the serving governor (N7.7m per annum), as well as free health care for himself and members of his family. The law also says former governors will be entitled to furniture allowance, which is 300 per cent of their annual basic salary (N23.3m); house maintenance allowance, which is 10 per cent of basic salary (N778, 296); utility allowance, which is 20 per cent of the salary (N1.5m) and car maintenance allowance, which is 30 per cent of the annual basic salary (N2.3m).
Other benefits include entertainment allowance, which is 10 per cent of the basic salary (N778, 296) and a personal assistant, who will earn 25 per cent of the governor's annual basic salary (N1.9m). A former governor will also be entitled to eight policemen and two officials of the Department of State Services for life.
In Gombe, an ex-governor has N300 million pension benefit. During Godswill Akpabio's eight years tenure as governor of Akwa Ibom State, he signed a pension law that provided N200 million annual benefit to an ex-governor; N100 million and N50 million per annum for medical treatment for him and his deputy; cars and maisonettes in the state and Abuja to boot but reactions that followed these outrageous medical provision inspired its withdrawal.
Aside from Zamfara, Lagos, Gombe and Akwa Ibom, other states that have continued to feed their ex-public officers with humongous benefits through pensions include Edo; Delta; Kano; Gombe; Yobe; Borno; Bauchi; Abia; Imo; Bayelsa; Oyo; Osun; Kwara; Ondo; Ebonyi; Rivers; Niger; Kogi; Zamfara and Katsina.
Infrasture, social amenities suffer
Aside from Lagos, virtually all these states involved in these controversial welfare packages for former governors are not viable, save Lagos.
They are mired in huge debts as their internally generated revenue cannot take care of workers' salaries, let alone fund the provision of social services.
Nigeria was ranked 187th out of 191 countries in healthcare delivery, according to the World Health Organisation, just as it is the fourth in maternal mortality globally.
International statistics indicate that over 90 million Nigerians live below the poverty line; pupils sit on bare floor to learn across the states; and in 2018.
Experts have suggested that if these huge sums allocated to pension payment annually were used for develop the states infrastructures and social amenities, these states would have been better for it.
For instance a state like Zamfara with high cases of poverty, unemployment, insecurity and infrastructure deficit was paying N10m each as upkeep allowance to its ex-governors, deputies N5m each, ex-speakers N3m while their deputies laugh home with N1.5m each every month.
There were also other privileges embedded in the obnoxious pension law, including two vehicles to be replaced every four years, free medical treatment for a former governor and his immediate family, vacation within Nigeria and outside and a five-bedroom house in any location of their choice within the country.
Sadly, the accumulation of pensions and gratuities of local government workers and primary school teachers stands at N3bn while that of retired civil servants at the state level also stands at N3bn.
Infrastructure pension funds could provide
Investigations show that up till now, the government of most of these States has failed to provide basic housing and potable water for its communities, so residents rely on personal boreholes or water vendors.
An average borehole and tank stand, investigations show, will cost between N200,000 and N250,000. Each State will require about 600 boreholes to cater for a good number of its citizens. Therefore, it will require between N120 million and N150 million to provide potable water for communities in each State.

If the funds were channelled into housing, the government can provide a minimum of low-cost housing units for the citizens in each state at the rate of N5 million per unit, investigations shows. This, to a reasonable extent, will have taken care of housing challenges in each state.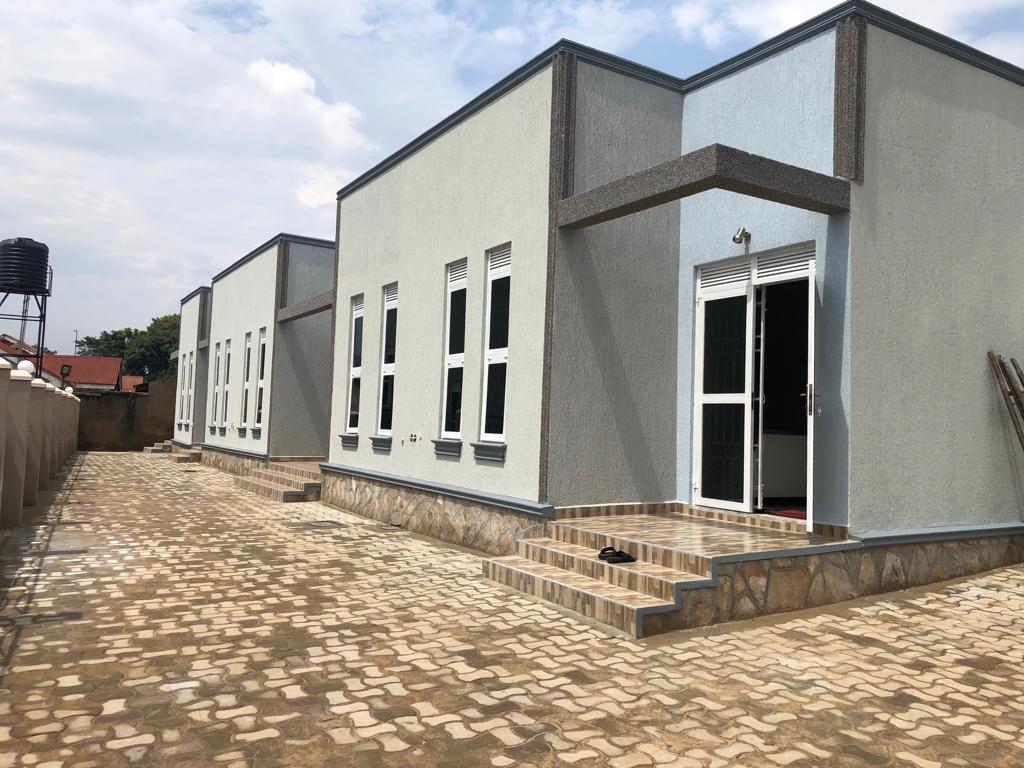 Huge amounts spent in pensions for ex-governors is enough to achieve both housing and borehole challenge.
Pace setters
The journey to freedom may have commenced for other states burdened with payment of huge pensions for ex governors across Nigeria as Imo and Zamfara are setting the pace for others states to follow suit.
On Friday, the Governor of Imo State, Senator Hope Uzodimma assented to a Bill repealing the law that created pension allowances and gratuities to former Governors, Deputy Governors, Speakers and Deputy Speakers.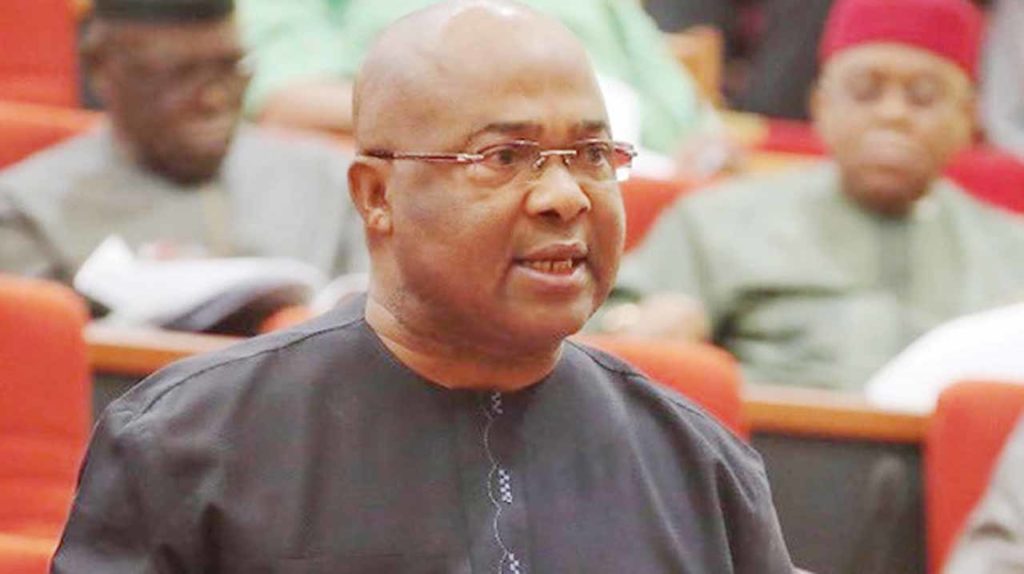 He regretted a situation where some of the beneficiaries of such payments equally get huge amount of money as salaries and allowances in other positions they occupied such as seating Senators or Members of the House of Representatives.
Speaking after accenting to the Bill at Sam Mbakwe the Exco Chambers, Government House, Owerri on Friday, the Governor noted that the law has become necessary because it runs contrary to the 1999 constitution as amended, which stipulates that a pensioner must have worked for at least 10years and must be up to 45 years of age.
Last year, Zamfara State repealed the pension law for former governors and other ex-public officers, which provided obscene benefits for their upkeep to the tune of N700 million annually at the expense of its suffering citizenry.
Hopefully, these states can channel these pension funds to meaning developmental projects for the betterment of the people.
Way forward
It is therefore important that States emulate the Zamfara and Imo example especially at a time when IGRs continue to dwindle as a result of economic downturn. Governors who recently stoutly resisted payment of N30,000 minimum wage, who are owing their workers and pensioners arrears of salaries, bonuses, allowances, pension and gratuity should not be allowed to continue to milk their states dry through 'selfish' pension.
Follow us on social media