In a bit to prevent breakdown of trucks on the access roads to the ports, the Nigerian Ports Authority (NPA) has mandated the implementation of Minimum Safety Standards (MSS) scheme for trucks, anchored on the "Eto" platform.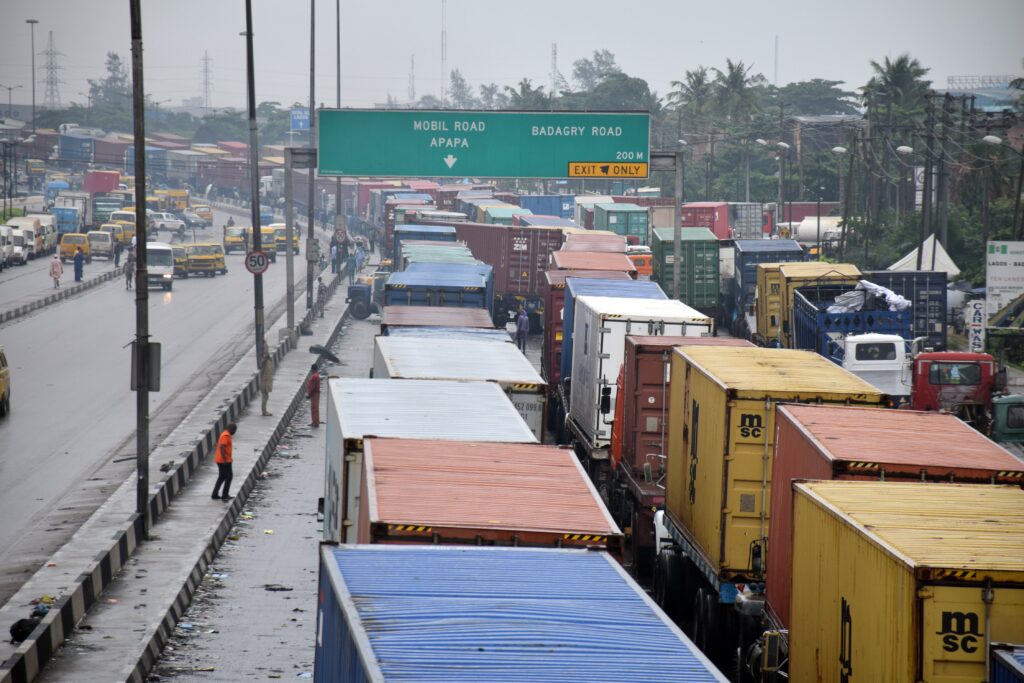 This is coming as the Authority also commenced a full-scale clean-up operation at Lagos ports to allow for easy evacuation of cargoes.
General Manager Corporate & Strategic communications, Olaseni Alakija, said the new safety scheme took effect July 1, 2021, adding that the policy was made after due consultations with stakeholders, including the leadership of the various trucking groups doing business at the port.
Alakija said the action was aimed at bringing to an end the incessant breakdown of trucks on the port access corridor in furtherance to the understanding reached with the Lagos State Government (LASG), as a panacea to the enforcement of the "Eto" call-up system.
She said: "Henceforth, only trucks confirmed by the NPA to have met the MSS requirements and duly issued with an MSS certificate will continue to be active on the "Eto" platform managed by the system operator – Truck Transit Parks Limited (TTP). Any truck or vehicle not confirmed or certified will be denied access to initiate bookings on the "Eto" platform until it has met all MSS requirements as stipulated by the NPA.
"Owners of trucks yet to meet the MSS requirements are advised to approach the NPA safety department at any of the two port locations in Lagos for appropriate guidance. After the truck is certificated, the truck details are to be uploaded on "Eto" for the truck to continue doing business at the port."
The MSS scheme, according to her, is sequel to a Memorandum of Understanding (MoU) signed between NPA and the Federal Road Safety Corps (FRSC), a move to stem the increasing cases of trucks break down and containers falling off articulated vehicles inside the port and on the highways.
However, the NPA in collaboration with the Lagos State Government and relevant security agencies has commenced a full-scale clean-up operation at the two Lagos ports.
The exercise tagged "360 Degrees Cargo Clearance" is expected to cover all entry approaches to the Tin Can Island Complex, Lagos Port Complex, Kirikiri Lighter Terminals I&II and the port corridor crisscrossing Tin Can – Coconut – Sunrise – Mile 2 – Orile – Ijora Sifax – Ijora Olopa – Lilypond – Area B – Wharf Road – Creek Road – Old Dockyard Road – Seaplane – Apapa Wharf Gate.
Alakija said the operations would ensure the clearance of shanties, kiosks, abandoned vehicles, machinery, equipment, containers obstructing the free flow of traffic as well as those constituting environmental nuisance or serving as hideouts for criminal elements.
All those who illegally trade or reside in these aforementioned places are advised to vacate these areas forthwith.
Follow us on social media