Vice President Yemi Osinbajo, yesterday, was among the top dignitaries that attended the launch of SecureID, first Smartcard manufacturing firm in Sub-Saharan Africa, at their office in Lagos.
While commending the efforts of the founder and Managing Director of SecureID, Kofo Akinkugbe, Mr. Osinbajo described SecureID facility as a place of history, innovation and creativity.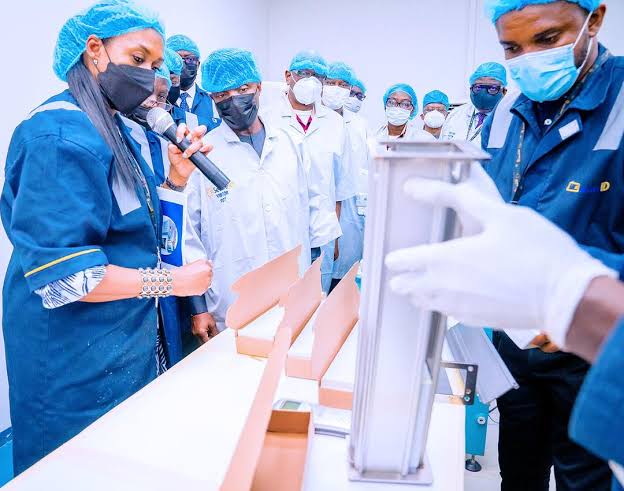 He said, "This world-class manufacturing facility is reputed to be the first certified smartcard manufacturing plant in sub-Saharan Africa, the only smart card production and personalization plant in West Africa and one of only six on the continent and one of only 80 in the world.
"The facility serves 21 countries across Africa and is fully certified by major commercial card companies – VISA, Verve and MasterCard. SecureID has shown that this country can be at the cutting edge of development in technology and digital enterprises. "The world in which companies like SecureID operates, providing comprehensive end-to-end payment, identity management and digital security solutions is one that thrives on innovation."
According to him, "the economic future of our nation is extremely bright. Yes, we have challenges today and they may look daunting. But let me assure you that these issues will be resolved. The march of this nation to its manifest destiny as Africa's leading economic power will not be aborted. We are more than able to overcome."
Follow us on social media