The Nigeria Police Force has said that it will arrest a yet-to-be identified man for sharing a substance, suspected to be marijuana, with an infant in a viral video.
In the video posted on Twitter by a user, Ikeokwu Chidozie, the man is seen smoking what looks like a wrap of marijuana and then forcing it into the mouth of the baby girl he's carrying.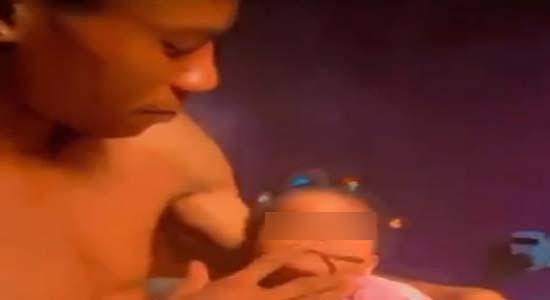 Outraged by the video, Nigerians took to Twitter to tag the Nigeria Police Force, National Drug Law Enforcement Agency and other security agencies, calling for the arrest of the man in the video.
The Twitter user, Chidozie, wrote, "When and how did we get here as a society? Egbon, @Princemoye1 please we need this guy prosecuted and the accomplice too.
"Haba! Remember when Iya Kudu (a neighbour) will spank us for misdemeanor as kids but now the society is empty. Cc: @ndlea_nigeria."
Reacting to the development, the Police Force Spokesperson, Olumuyiwa Adejobi, said the force would arrest the said man and urged Nigerians with information about him to speak up.
Adejobi also lamented the level of social decadence in the country, urging mothers to be vigilant and careful with who they leave their children with.
He said, "Now, u will agree with me, to an extent, that our problems in Nigeria are grossly connected to social decadence. Every problem in Nigeria today is tailored to one societal issue or the other. If we address our societal problems, our general problems in Nigeria are 80% solved.
"Until we arrest them, we won't know what actually happened. The mother might not be there. I gave an analogy that it might be the mother's sister who even took the baby to visit her boyfriend.
"He must be caused to face the wrath of the law. This is too bad. But above all, mothers must learn from this. Ire o."
Follow us on social media