A surprising and very unexpected end to the WBC interim heavyweight title fight as the " ageless Russian" Alexander Povetkin stunned Dillian whyte with a smashing "light out" left upper cut that took Whyte out in knockout. This can only be described like in football " against the run of play", I mean prior to this, Dillian Whyte was "bossing" the fight and he has even fallen  his 8 years older mandatory opponent twice in the fourth round as he was only saved by the bell at the end of the 4th round, but like they say in the heavyweight division in boxing, A punch can save the day and indeed, that was exactly what happened as it took just one massive, crushing punch from Povetkin in the 5th round and it was lights out for Whyte.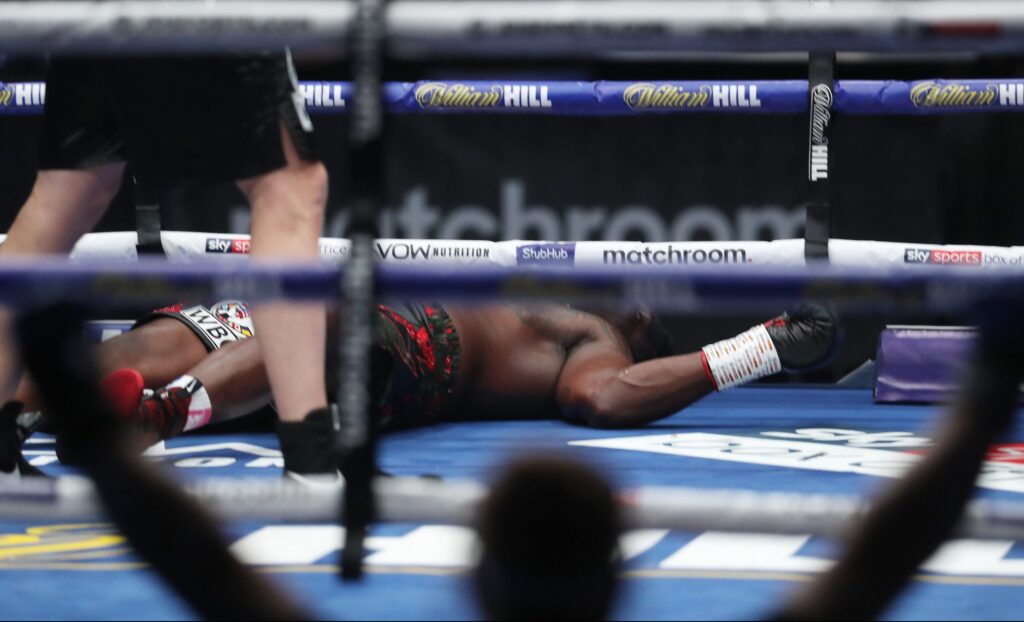 ROUND BY ROUND ACCOUNT OF HOW DILLIAN WHYTE WAS KNOCKED OUT
ROUND 1
Whyte had started the fight on a very careful and cautious note taking his time behind his jabs and not been too adventurous and weary of the threat of his more experienced opponent who has won Olympic medal before Whyte started out professionally, Povetkin threw some jabs but he didn't really land any and it was most blocked , Whyte landed a few and he looked livelier of both fighters in this round and I will like to think Whyte did more in this round and he wins this opening round for me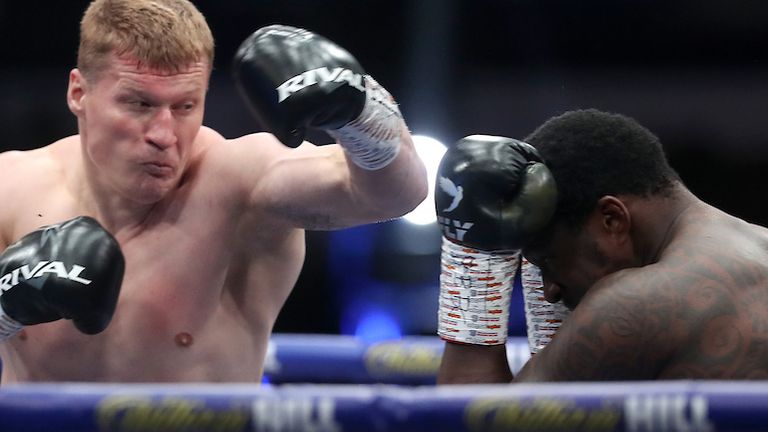 Whyte wins round 1 with a slender margin.
ROUND 2
Whyte seem to have grown into the fight but still threading carefully and he alternated between a couple of body shots and jabs, he seems more aggressive and still looks to be on top in this second round, Povetkin mostly on the defensive but still aggressive and Whyte has to be very weary of what he is capable of as he landed some shots as well and some body shots mostly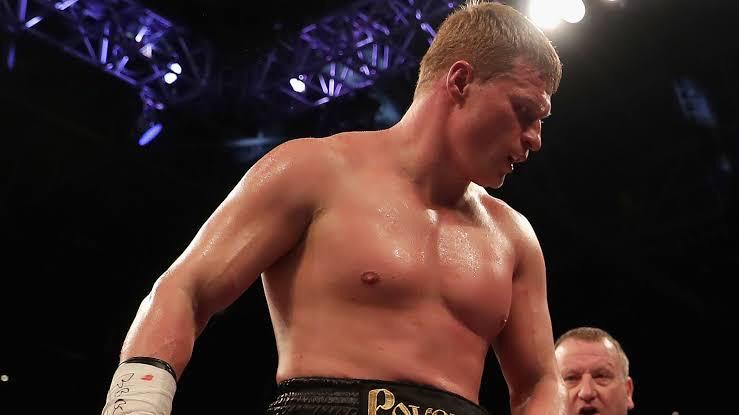 Whyte still edged this second round for me and i will score him ahead of Povetkin.
ROUND 3
Povetkin grew into the fight in this 3rd round and he landed a few more shots of his own, as Whyte aimed a dipping low leg shot at Povetkin very early in the round, Whyte still with the upper hand in this round for me as he picked out and landed more shots on his opponent and we could see Povetkin's coner protesting one of Whyte's shot as probably been a bit too low.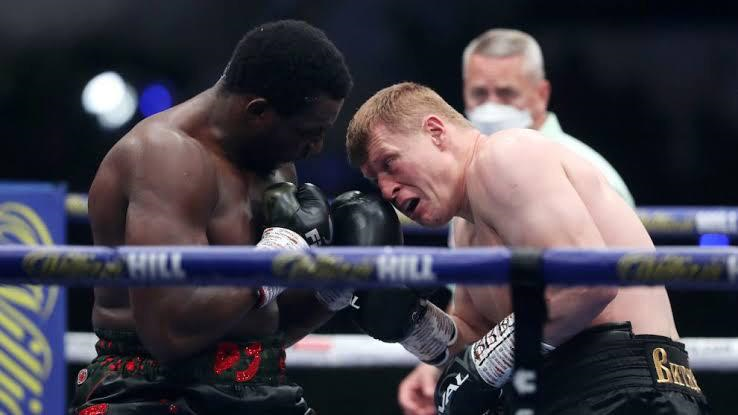 Whyte wins the 3rd round as he landed more.
ROUND 4
Round 4 has to be the most eventful of all the round as Whyte catches Povetkin very early and ref stepped in to make the count and Povetkin got back up and continued fight and this time more weary of Whyte's threat, Whyte was no doubt bossing this one and flexing his muscles as he caught Povetkin yet again and fell him right at the dearth of the round ,Povetkin was saved by the bell as he was seen staggering to his cover after the bell and one would think the 40year old Russian is defeated already and it would be a dominant 5th round for Whyte to finish the job he started and did so well in this 4th round.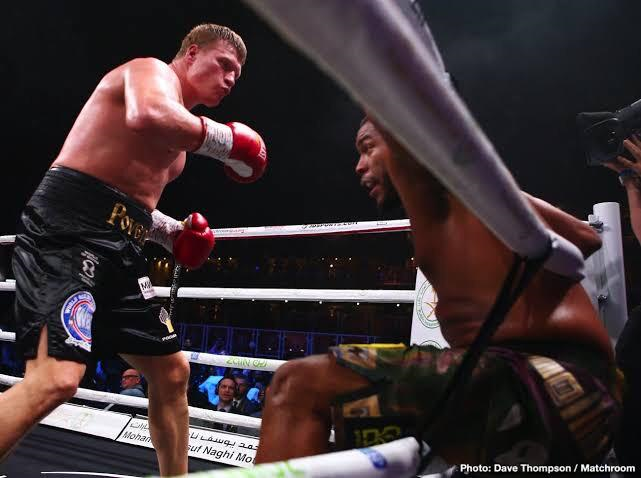 Whyte clearly wins round 4
ROUND 5
The most dramatic round of all as out of nowhere, Povetkin landed a very clean, smashing and match ending left upper cut on Whyte and he was on the canvass in no time and its light out for Whyte, he could not get back up as the British fighter who was bossing the proceeding and was winning on the card had completed gone cold and Povetkin wins, The referee didn't even bother to administer the counts as he immediately called it a finish and Povetkin was declared winner.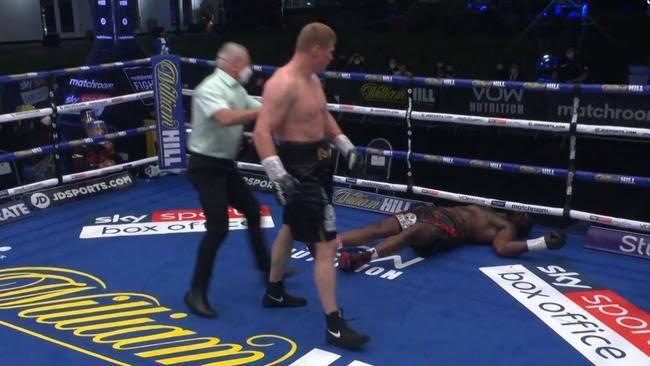 Obviously Povetkin wins this round 5, and he also wins the match and effectively gets Whyte's belts, he is now the WBC interim heavyweight title holder and that also means Whyte wait for a shot at a world title fight would continue as he would only wait on a rematch now which was inevitable according boxing promoter Eddie Hearn.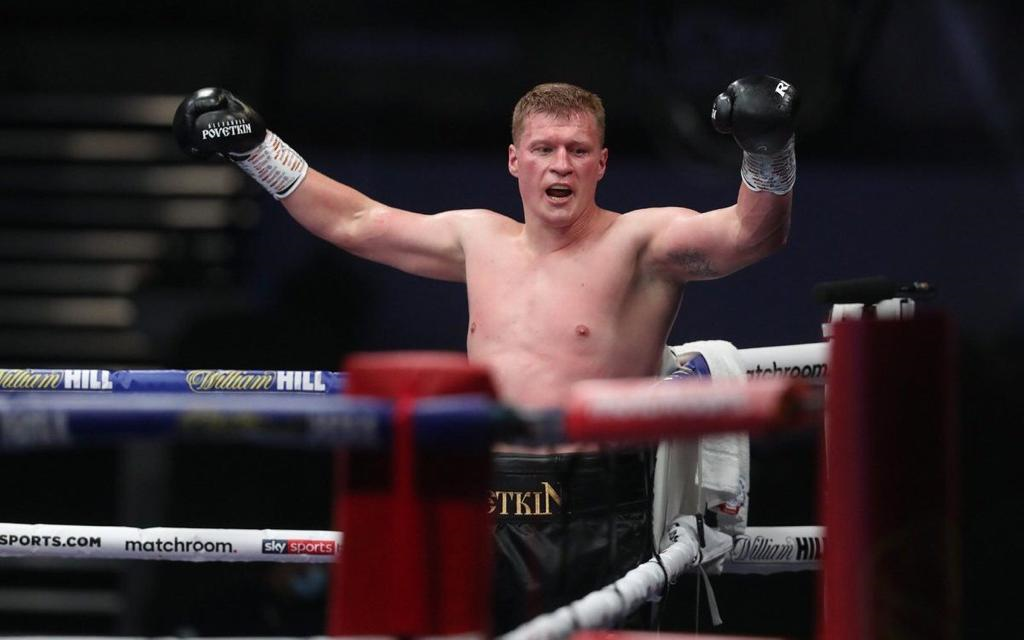 Whyte wants rematch which was already included as a clause in the fight agreements and contracts and its left to be seen how early that could be arranged.
Follow us on social media