Governor Babajide Sanwo-Olu has fulfilled his pledge by giving N10 million to LASU's all-time best graduating student, Miss Yusuf Aminat Imoitesemeh.
Sanwo-Olu hosted the valedictorian at the State House, Marina.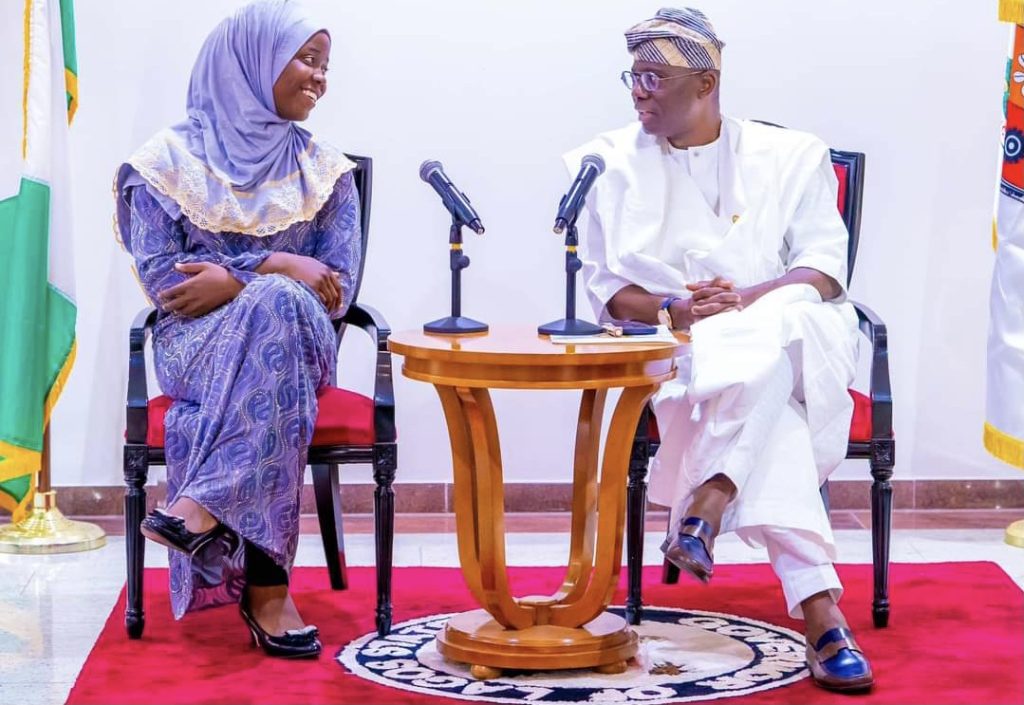 Aminat came in the company of her parents, Mr Ibrahim Yusuf and Hajia Halimah.
In the governor's cozy living room on Thursday, the 23-year-old graduate of Law, who finished with a Cumulative Grade Point Average (CGPA) of 5.0 on a scale of 5.0, had a relaxed chat with Sanwo-Olu.
At the meeting, the Lagos-born Edo State indigene received the N10 million cash prize pledged by the Governor and the State Government.
The interaction between Sanwo-Olu and Aminat focused on her background and how she rose to prominence through her brilliance and academic feat.
Her 'disciplined' parents, Aminat told the governor, played a significant role in her personal development and the feat attained.
She said: "Since my primary school days, my parents have shown unrelenting commitment to my personal development and that of my siblings. They trained us to always aim for the best, while they did their best to provide everything we need. They are involved at every level of my academic journey; making them proud is my way of paying back the support they have given me."
Sanwo-Olu told Aminat that the academic feat had thrusted the responsibility of a role model on her, and he admonished her to use her voice and fame to promote scholarship among young people in vulnerable communities.
He urged her to sustain her brilliance and aim for excellence in her future endeavours.
When asked if she had plans to repeat the feat at the Law School, "I will do my best," Aminat said.
Follow us on social media