The Lagos State Government, yesterday, performed the ground-breaking of the red rail line.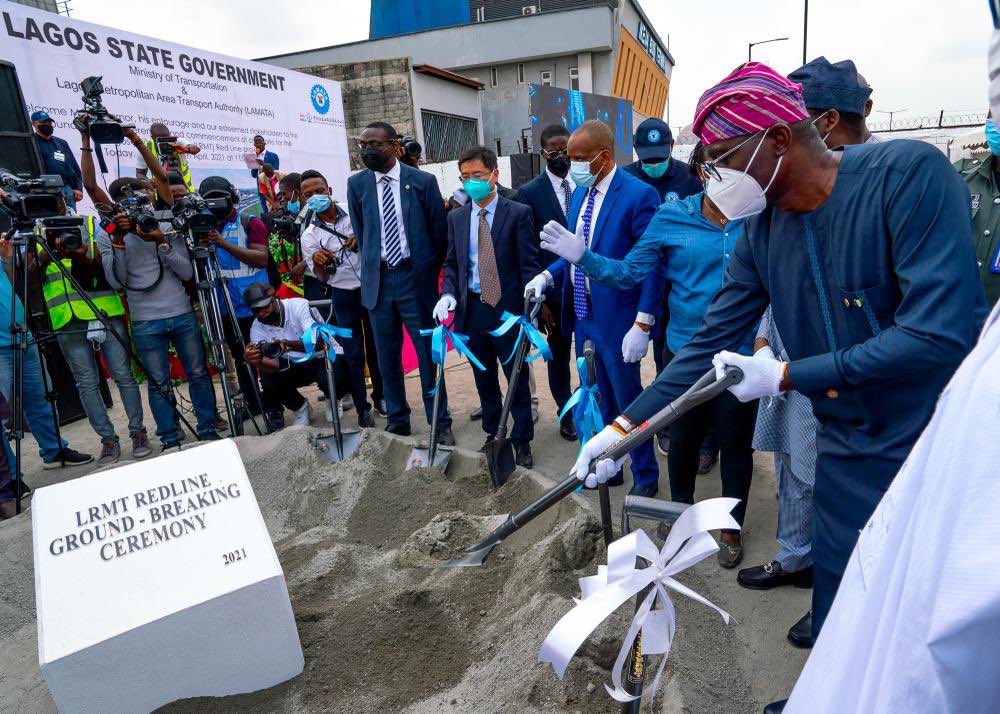 Governor Babajide Sanwo-Olu assured that the new project would be delivered in the last quarter of 2022.
The project is a replica of the late Alhaji Lateef Jakande's metro line that was conceived 35 years ago. Sanwo-Olu did not provide reasons for the delay in delivery of the metro line, also called the blue line.
He said the construction of infrastructure for the standard gauge that shares tracks with the Lagos-Ibadan Railway Modernisation Projects and whose implementation started yesterday, is divided into two phases.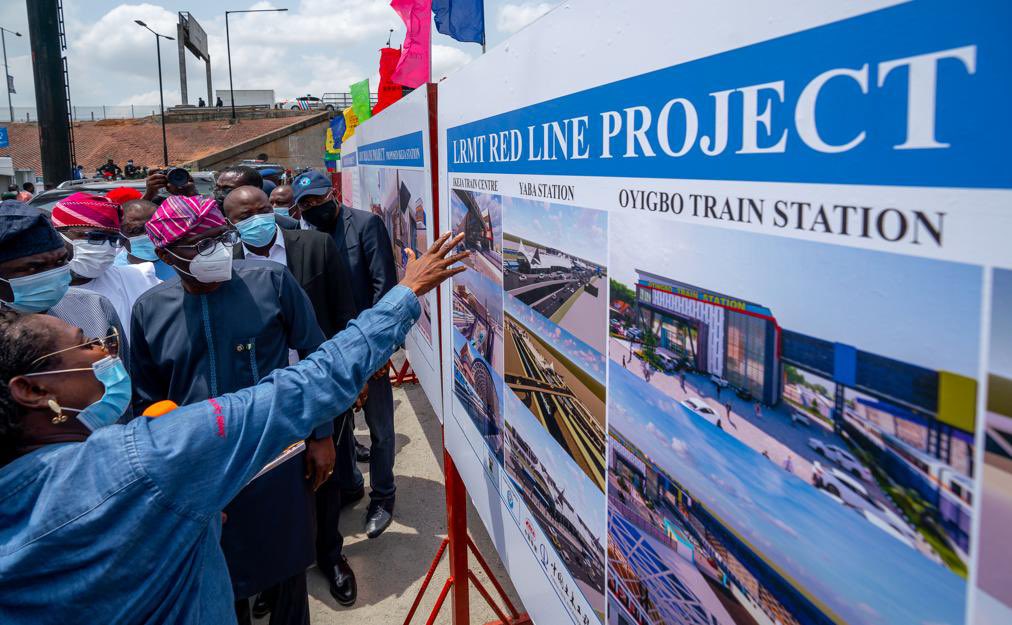 The governor added: "The Red Line is a 37-kilometre railroad with 12 proposed stations. The first phase will cover Oyingbo to Agbado with nine stations. Three of the stations will be constructed with the Lagos-Ibadan Railway Modernisation Projects by the Federal Government at Agbado, Agege, and Ebute Metta Junction. The remaining six would be constructed as independent stations at Iju, Ikeja, Oshodi, Mushin, Yaba, and Oyingbo.
"The phase two, which would be mostly elevated, would have stations at Iddo and Ebute-Ero before terminating at Marina where a huge interchange is planned to manage commuters on the Red, Green, and Blue rail lines' BRT buses and those using the waterways."
Sanwo-Olu said his administration was committed to renewing infrastructure, building new ones, and improving facilities for an efficient and integrated transportation system.
He went on saying: "This plan is founded on a number of imperatives which includes increasing transport choices for all users, making the transit system integrated, attractive, convenient, affordable and accessible, as well as reducing urban transportation-induced emissions, optimising usage of the current road network, integrating land use development (urban physical planning) and urban transport planning and securing long-term financing of the investment plan.
"Our choices for an integrated transportation system are very clear. We would continue to search for every available means of funding for our transport infrastructure to ensure that by 2022, we would have two rail lines operational and initiate the construction of another two more lines in partnership with the private sector."
Meanwhile, all the 263 owners and tenants in the houses scheduled to be demolished for the project have been compensated with cash, by Governor Sanwo-Olu.
Follow us on social media