A very thrilling and highly competitive night of Europa league final surely lived up to expectations and it was a match up worthy of a final match as both teams looked the part and from the get go and looked like they both came out to get their hands on the trophy, after having come all the way to the final, Sevilla are perennial champions of the Europa league and they are in search of their 6th Europa title as they have won it 5 times in the last decade and they once again showed why they have won it more than any team yet again on the night at the RheinEnergieSTADION Cologne Germany venue of the 2020 final of the Europa league final, Inter on the other hand have had an amazing season which has saw them score lots of goals and missing out on winning the Scudeto by just a point behind eventual Champions, Juventus.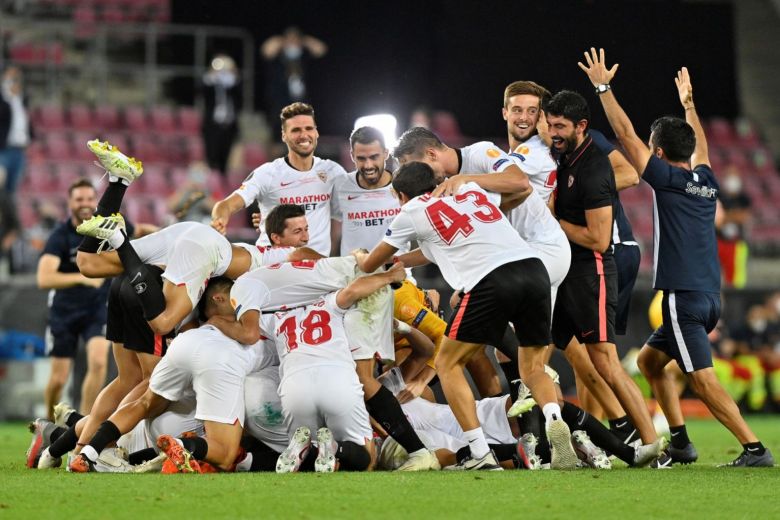 The game had barely started and we have barely settled into watching the final when Anthony Conte's men got their noses in front for the first goal after Diego Carlos gave a very careless penalty away by pushing Romelu Lukaku off the ball in the area and the referee on the night, Dutchman Danny Makkelie wasted no time as he pointed to the penalty spot for penalty which was taken by Lukaku and he made no mistake as he buried the ball into Sevilla's net for the 1st goal of the night in 5minutes of action. Sevilla's reaction to Inter's early goal was having a brief spell of their own as they controlled possession for a bit, but it was a pretty much end to end affair as Inter had their own fair share of spells on the ball as they both look to find a way past each other 's defense. Sevilla would later get the right and perfect reaction by getting a very well deserved equaliser in the 12th minute courtesy of Dutchman, Luuk de Jong heading home a from a Jesus Navas pin point cross from the right.
Luuk De Jong, who was the only change in the Sevilla starting line up from the semifinal victory over Manchester United would later justify his inclusion for this final yet again by completing a brace on the night in the 33rd minute with another headed goal to send Julen Lopetegui's men into the lead, he was at the end of a perfectly taken Eva Banega free kick. Marcelo Brozovic had brought down Eva Banega in the build up to the goal and a free kick was duly awarded.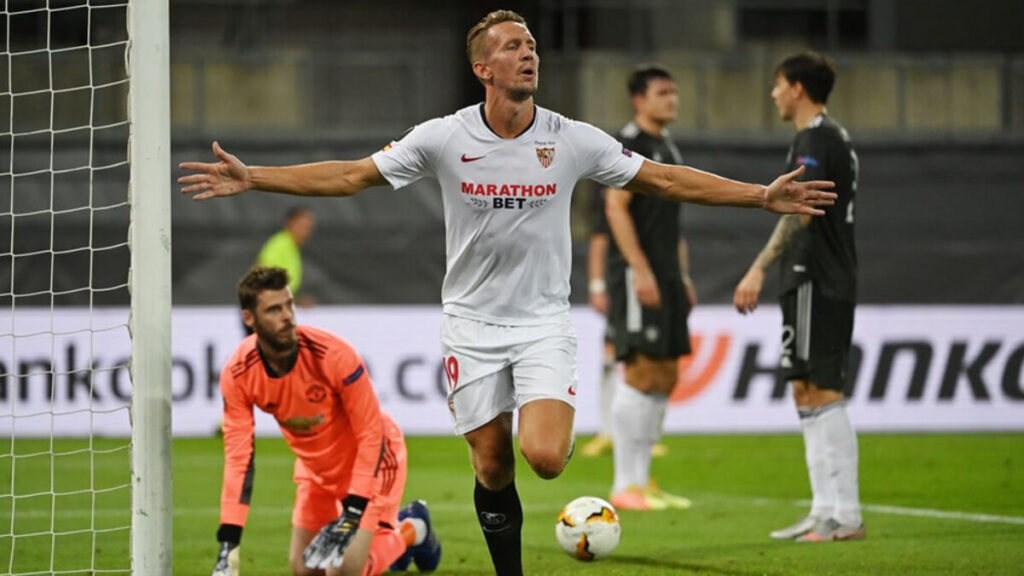 Inter reacted in the best way possible to level up matter right away with an equaliser which landed in the 36th minutes,3 minutes from the Sevilla' second, a quick counter attacking move forward was interrupted by Diego Carlos hauling down Romelo Lukaku and a free kick was given in similar fashion to the Sevilla second, Marcelo Brozovic delivers in a cross into the Sevilla area which was met by Diego Godin who headed home for a perfect equaliser and the game was level all over again. A very tensed and thrilling 1st half ended that way as both teams could not be separated into the half.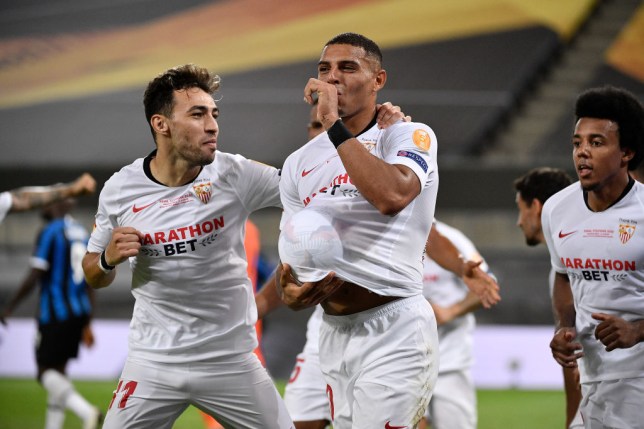 Second 45 started in similar fashion as both teams could not be separated as there were end to end attempts and both sides could not calve open each other's defence , a very cagey affair as both teams were weary of conceding the next goal. Sevilla goal keeper Yassine Bounou denied Lukaku in the 65th minutes as Lukaku could not get his shot past him in goal for what would have been his second on the night. Sevilla would eventually carve something out of nothing after Inter failed to clear a Eva Banega free kick and Diego Carlos tried an overhead kick which took a huge deflection off Lukaku's outstretched leg to leave Samir Handanovic helpless in goal for Inter in the 74th minutes. That Lukaku own goal was the goal that sealed Sevilla's 6th Europa League title and the very 1st trophy of Lopetegui's managerial career.
Alexis Sanchez was introduced for Inter and he saw an effort cleared off the line late on in the match, but Sevilla were resolute and held on for the win. Former Super Eagles of Nigeria player Victor Moses got a piece of the final action as well, he was brought in to replace Danilo D'Ambrosio for Inter Milan but could make much impact.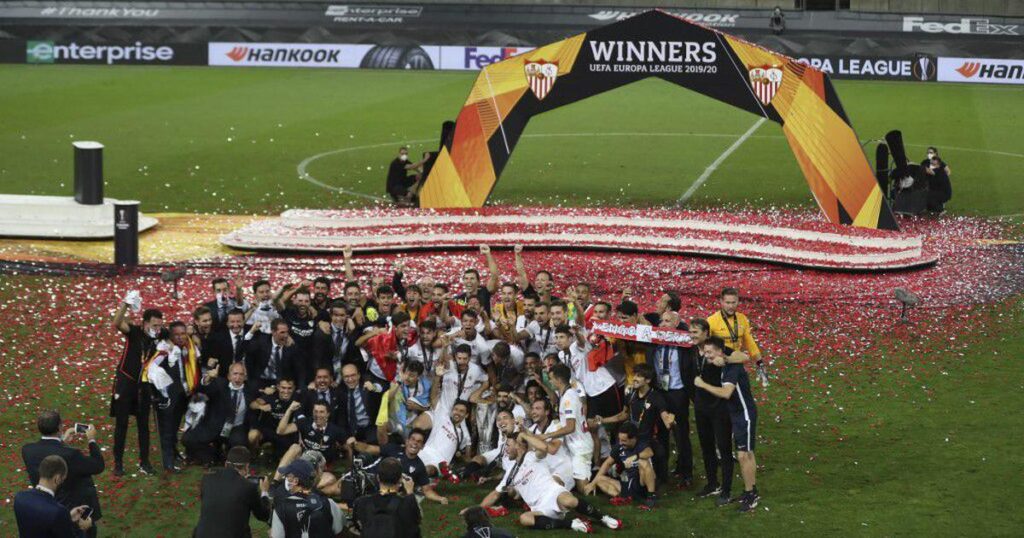 Romelu Lukaku 34 goal season in all competition would not be ending with a silverware which would have been an icing on the cake for a very impressive first season in Inter, but he can take solace in the fact that he has regained his scoring touch and his confidence in front of goal have been restored and it's something to build on going into the next season, his 34 goal tally is the most for Inter by any player in their their debut season since Ronaldo scored 34 in 1997/98.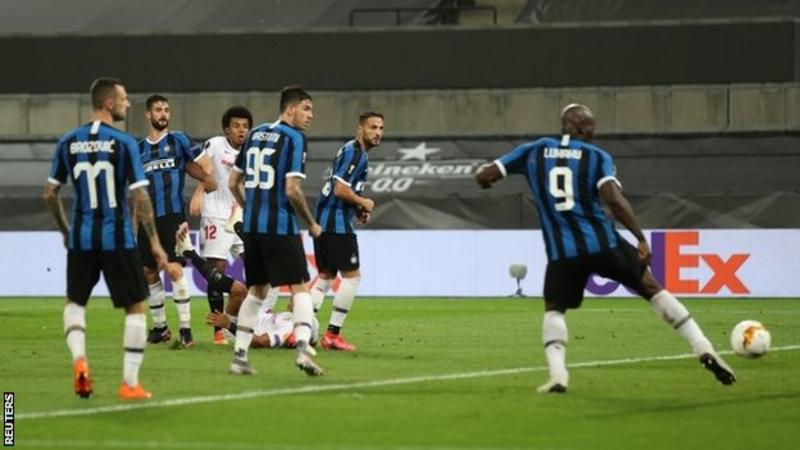 MAN OF THE MATCH performance at the final goes to the Dutchman Luuk de Jong whose 1st half brace inspired a Sevilla's 6th title and has also increased his credentials as a man capable of great things on European nights such as this to earn a silverware in his first season playing in Spain for Sevilla.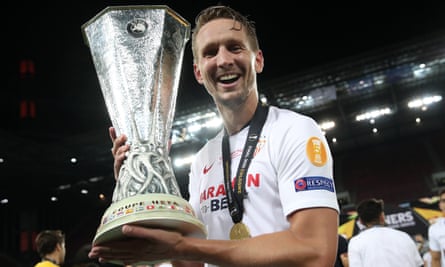 Congratulations to all Sevilla fans on their unprecedented 6th Europa league win.
Follow us on social media