There was chaos on Wednesday evening at Dei-Dei, a suburb of Abuja, following an accident in the area which resulted in a riot.
Youths were said to have gone on rampage and blocked access to the road in the area.
While there are varying versions of what led to the riot, some residents said there was an accident involving a motorcycle around the market in the area.
The accident was said to have resulted in the chaos that followed.
It was alleged that Hausa and Igbo youths attacked each other destroying several stalls in the market and setting them ablaze.
Problem started when a truck crushed a woman after she fell off from a bike. The biker had been driving very recklessly. Youths in the market beat up the bike man and set the bike on fire. And then the crises kicked off from there.
During the riot, several persons were seen with what appeared to be machetes, while shops were razed and vehicles as well as motorcycles destroyed.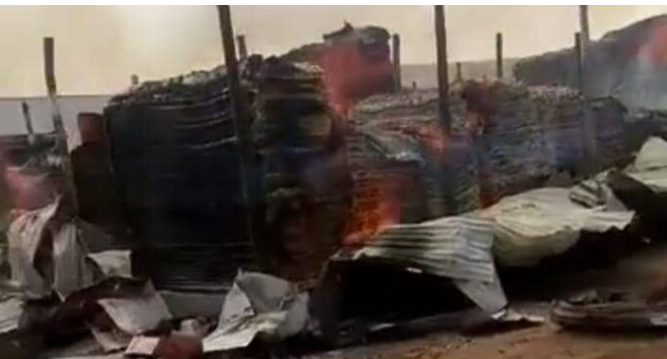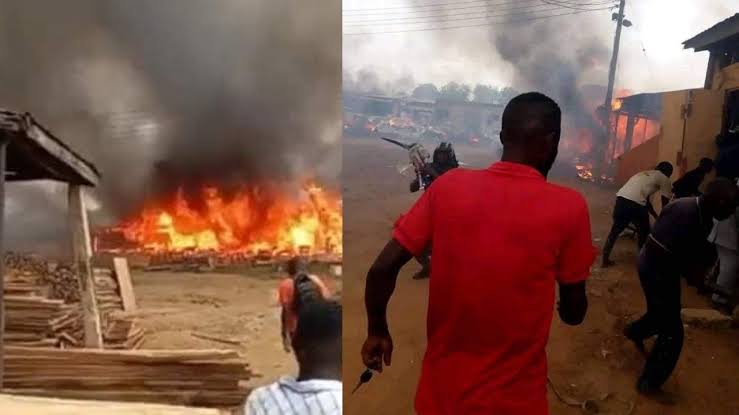 Several traders were seen trying to salvage some of their goods, while some youths were also seen running about in the market.
The commotion affected vehicular movement, while pedestrians fled for safety.
However, as of the time of this report, operatives of the fire service had arrived the market and are trying to control the inferno.
Security operatives, including officers of the Nigeria Police Force (NPF) and the Nigeria Security and Civil Defence Corps (NSCDC) have also been deployed to the area to restore calm and prevent further destruction of properties.
Follow us on social media