… N100 holds no weight at bus stations
When many in Lagos, Nigeria and the globe exchanged the pleasantries with innovative emojis of "Happy New Year – 2020" on Wednesday January 1, not many envisaged it as a year infiltrated by a pandemic or virus. Hence, the plight of 2020 won't be forgotten so swiftly.
Consequently, almost everyone, company and institutions have tuned in to the many changes: use of discomforting nose masks and face shields, hand santisers, social and physical distancing. While Lagosians may be feigning smiles, the growing hike in bus fares is sapping them financially into suffering.
No doubt, several companies neither increased salaries nor became generous towards workers to ameliorate their pains. Rather a handful of workers were laid off across Lagos state, Nigeria, and the world.
Sadly, besides the inflation in prices of foodstuff among other essentials, there is the rapid and varying prices in bus fares across Lagos.
Indeed, there are garages and buses in every nook and cranny of the state. Where there are no buses, there definitely will be tricycle or commercial motorcycle known as okada. Popular areas plied are: Badagry, Okuafo, Agbara, Okoko, Iyana-Iba, Mile 2, Orile, Costain, CMS, Victoria Island, Ikoyi, Lekki, Ajah, Epe and Eleko and beyond. Others are: Egbeda, Iyana-Ipaja, Ikeja-along, Oshodi and beyond.
New bus fare prices making waves
Owing to COVID-19, fare from Agbara to Mile 2 now costs a princely N500 from its initial considerable N250 with three commuters on each seat roll. From Iyana-Era to Mile 2 now costs N400 rather than the N200 commuters were accustomed to. Fare from Orile to CMS can be seen at N200 no longer N100.
Of course, while fare from CMS to Iyana-Iba costs N500 now from its 300 naira with three commuters on each seat, Orile to Agbara is no longer N300 but N500 with three on each seat. Iyana-Iba to Agbara officially rockets to N300 from N150 it was. The rigid price list goes on to compound Lagosians' financial burden.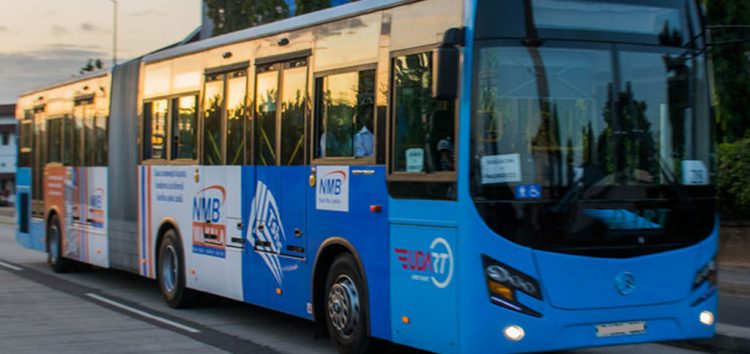 Commuters frown at new price
A female passenger sitting alongside two others on the last seat of the bus complained when the driver decided to carry the fourth commuter. "After paying all that money to Mile 2, you want to load four people here. You will give me back my money now now," she ranted.
Another one countered in a monosyllabic manner, "We have no choice. Let's just get to Mile 2 and go our way", she advised.
Another female passenger carrying a little boy vented in an acrid manner. "This money I'm paying is pinching me inside. This thing is bad. All my money has finished. I can't even buy anything in traffic for my son", she beefed.
Sadly, that is not all. Buses loading at First Gate en route Egbeda and Iyana-Ipaja now takes twice its price before the advent of COVID-19. It is now N400 whether you choose to alight at Egbeda or continue to exhaust your whooping N400.
While Egbeda to Ikeja along is now N300 from N150 with three on each seat, buses loading Iyana-Iba at Ikeja charges N500 which was N300. Also, from Iyana-Ipaja to Toll Gate now costs N400 rather than the N150 commuters used to pay.
N100 holds no weight at bus stations
With this then, there is no gainsaying that N100 currency is gradually losing its shape and respect to others who are riding over it and Lagosians are being overburdened financially.
Although the fare has increased, not all bus conductors and drivers comply with the Lagos state government's directives since the lift of ban on lockdown. According to the state government, all buses and commuters must use face masks and physical distancing.
Interestingly, some bus conductors abuse the privilege of physical distancing to surge bus fare. Once vehicles have driven through where there are officials of LASTMA, some conductors and drivers add more passengers – one to each roll to make it four seaters.
Indeed, this was the rapport between two mid 50s bus conductors steering the affairs of a big Volkswagen LT bus loading from Orile to Okuafo. While the vehicle was on route Mile 2, one advised the other to make the seats four when the bus arrived at Mile2 and saw the crowd scampering for vehicles. "LASTMA is in front" he spoke in pidgin English. The other one advised him so after seeing how comfortably commuters sat.
No nose masks no bus entry
Surprisingly, nose masks is as important as your money if you must enter any bus. Despite, the face mask being a ticket for entry, commuters, conductors and drivers are all guilty when it comes to face masks wearing.
When the vehicle is approaching where police officers or LASTMA officials are stationed, the drivers blew the whistles and the conductors chorus it. Immediately, commuters would be seen unanimously wearing their face masks, which was adorning their necks, chins and purses. How hilarious!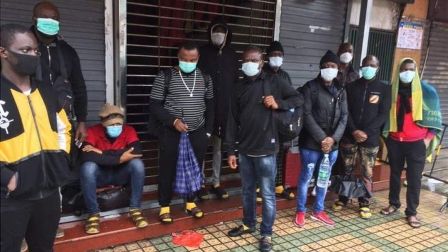 Lagosians wish to return to 2019 or Leap
Ultimately, 2020 will for ever be a year to remember for many things like COVID-19, lockdown, social and physical distancing, fashion nose masks and face shields, hand sanitisers, loss of jobs, crime, hunger and a handful of others.
Indeed, the increase in bus fare may be moderate to some, it is likely costing many Lagosians a pretty penny. As some blame it on lockdown, a few say it is COVID-19 pandemic whereas a host of others either wish to return to 2019 or leap to 2020.
Follow us on social media