A teenage girl, Ada Ezeh, was found roaming the streets of Ogba Lagos for days after her auntie and only relative, Mrs. Gift Obokwu, allegedly abused her physically and chased her out of their residence at 21 Adeyemi Obawale, College Road Ogba Lagos
Ada, who said she never met her biological parents until their deaths, is from Ubakala hometown in Umuahia, Abia State as her auntie.
According to a source who found her on the streets, the girl has been wandering for days because her madam beat and chased her out of the house.
"Ada said her madam is the only relative she has because both her parents are late. She never knew them before death," the source added.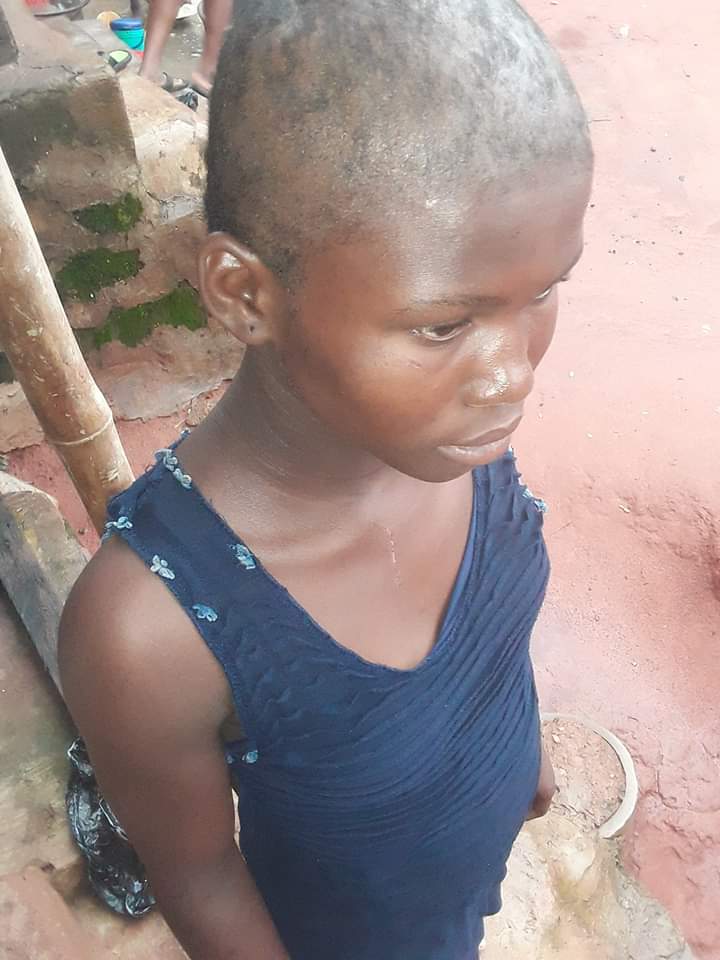 Ada, who refused to be taken to any place said Ada was too scared to follow her because the madam would come after her if she heard it. "Ada is a young teenager and has stopped school even before the lockdown".
The rescuer, therefore, called for help for the wandering Ada. "This is not the first time she is running to me. She has marks of brutality all over her body."
Follow us on social media