If you grew up watching home videos, even before the formation of the now booming movie industry (Nollywood), chances are that Pete Edochie has imparted you. Popular nationwide for perpetually playing the role of a father, Chief Peter Edochie has lived an exemplary life as a renowned broadcaster, having trained at the BBC. He is a veteran actor involved in some of the biggest productions in the world and, most importantly, a father figure — the most traditional one you can think of.
Now 75-years-old, Edochie's life and career have remained relevant, ensuring that, unlike his peers, he is still a force to be reckoned with, and his antics are regurgitated even today. His eloquence, assertion, and unrivalled wisdom, which becomes more apparent with every word that comes out of his mouth, are some qualities that make him a good father, both on the screen and off it. To celebrate Father's Day, DOWNTOWN's Editor, Onah Nwachukwu, speaks to the father of six—and national father figure—about his career in broadcasting in his youth, his midlife transition into the movie industry, and being a father; not only to his biological children, but also to everyone in Nollywood and beyond.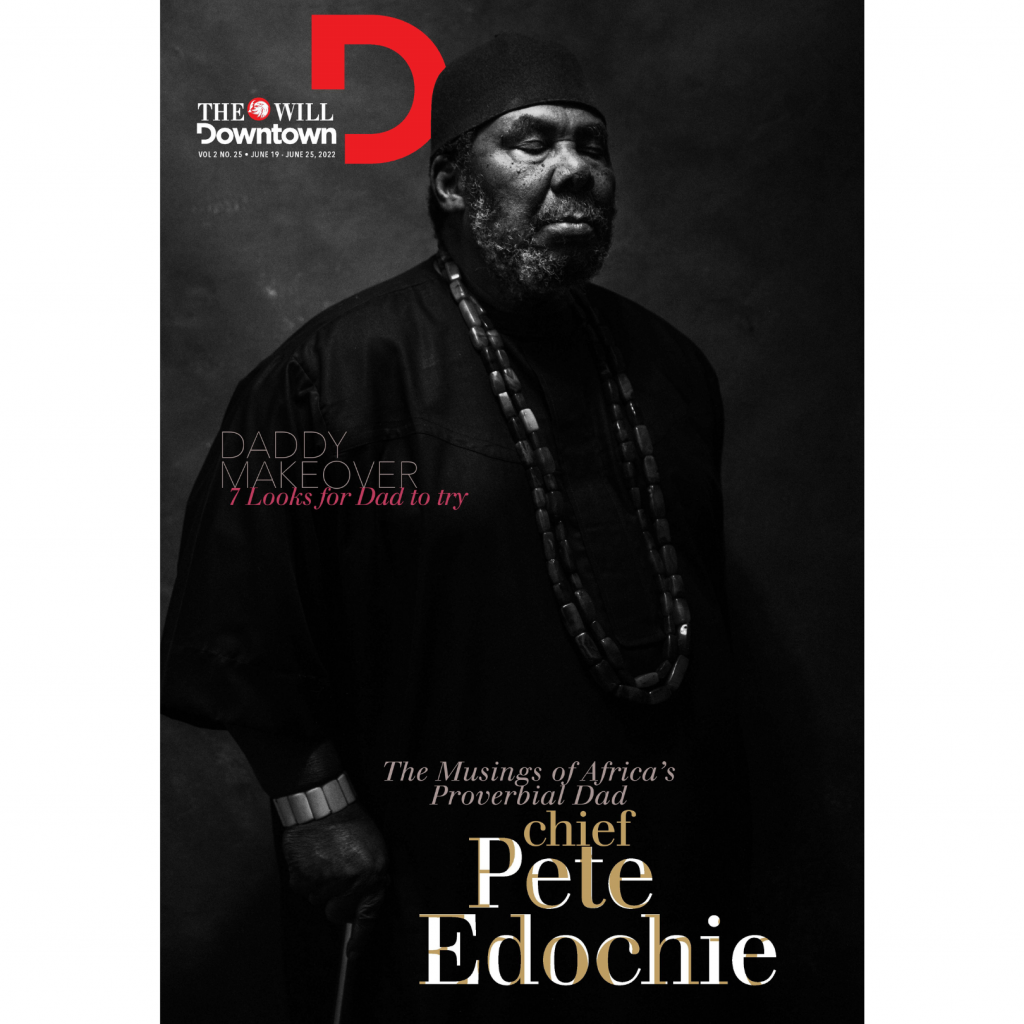 As I walk into his home in Enugu, he is sitting on his chair. A throne of some sort. It is elevated and much higher than other chairs in the house, with a footstool at the base. It certainly gave the aura of power. I greet him in the traditional African way, knees to the ground, and he motions me to stand up while extending his arm in an embrace I walk into. He asks a few questions about me, and in no time, we are talking about culture; then, he teases me about coming to see a chief without kolanuts. In my defence, I knew this, and had made prior arrangements for Igbo kolanuts, especially for him. Thankfully, they arrived during the interview.
Photography: Lucas Ugo @llucasugo2
Style Support : Ezeh Tobechukwu Nelson @tobynelson_ For @styledbytn_
Follow us on social media