Twitter, a popular microblogging platform on Monday removed the verification tag attached to the account of the former Vice-president of Nigeria, Prof. Yemi Osinbajo.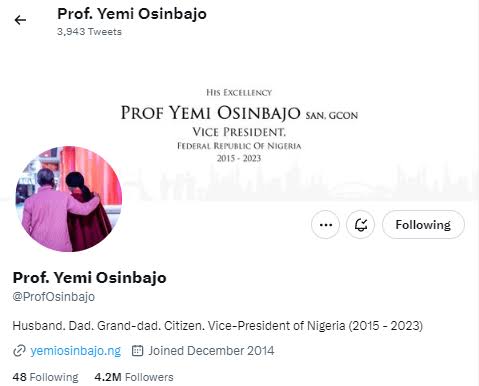 The special verification tag prior to its removal was designed for officials of government.
As at press time, our correspondent had observed that Osinbajo's tag has been removed, however, the one of the account of the former president, Major-General Muhammadu Buhari (retd) remained.
Twitter has not yet replied to inquiries as to why the former vice president's verification tag was removed.
Osinbajo and his principal, Buhari, handed over to the administration of Bola Tinubu today, May 29, 2023
Follow us on social media