The United Nations Central Emergency Response Fund has appropriated $15 million to tackle extreme hunger in Nigeria's North East areas.
The menace, which is hitting Borno, Adamawa and Yobe states the most, has driven hunger to alarming levels, worsened by the COVID-19 pandemic.
Latest official food security assessments and projections revealed that some 5.1 million people are at risk of starvation in the affected states during next lean season covering June to August 2021.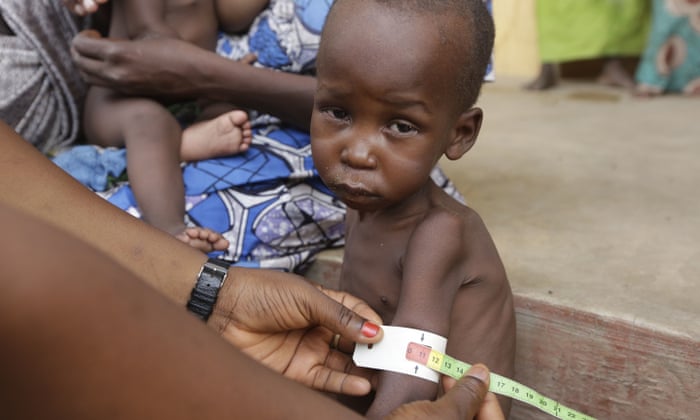 A recent Cadre Harmonisé analysis noted that the most populous black nation was far from achieving food sufficiency.
Projections for next year's lean season – a time when farmers virtually run out of produce ahead of harvest – showed marginal increase of about 20 per cent exposure to hunger, compared to the 4.3 million food insecure people projected in June 2020 at the peak of the novel coronavirus.
"The humanitarian community is extremely worried about the rising food insecurity in North East Nigeria. We are now recording levels of food insecurity similar to 2016-2017, at the peak of the humanitarian crisis when the risk of famine was looming over the region, Humanitarian Coordinator for Nigeria, Edward Kallon, stated.
He continued: "We are not at famine levels of food insecurity in Nigeria, but we must spare no efforts to scale up our actions and ensure that the situation does not deteriorate.
"In the past, we have been able to avert food insecurity deteriorating into famine by working together, pooling resources and scaling up efforts."
By September ending this year, aid workers had provided food to three million and multi-sectoral services to over 3.6 million others across the three Nigerian states.
However, the joint humanitarian response proposed by the global agency and its partners had remained underfunded.
UN Emergency Relief Chief Mark Lowcock regretted that aid actors had only received less than half of the funds voted to cater for targeted 7.8 million people, as the last quarter of year inches to an end.
According to him, the situation "means that critical activities to save the lives of people affected by the crisis remain underfunded."
Follow us on social media