Featuring an intergenerational selection of artists working across diverse mediums
Yenwa Gallery announced the opening of their doors in Victoria Island, Lagos and what to expect from their gallery programming. Yenwa Gallery exhibits the best in contemporary painting and sculpture across Africa and its diasporas with a special focus on African photography and new media.
Inner Space brings together 11 contemporary artists working across various mediums. The exhibition explores the spaces we occupy within ourselves, our personal relationships and shared environments. Layered with social and cultural contexts, this interrogation of our internal and external landscapes results in an intergenerational cartography of expression & emotion. Featuring master painter Kolade Oshinowo, renowned established artists; Duke Asidere, Edosa Oguigo, Joshua Nmesirionye, & Enotie Ogbebor (who is currently a visiting fellow at Cambridge University, UK), exciting emerging artists; Fiyin Koko, Foluso Oguntoye, Nola Ayoola, Kelechi Orode Chukwueke, Amarachi Odimba, Ehinomen Okoeki; most of who have featured in group shows within Nigeria and internationally.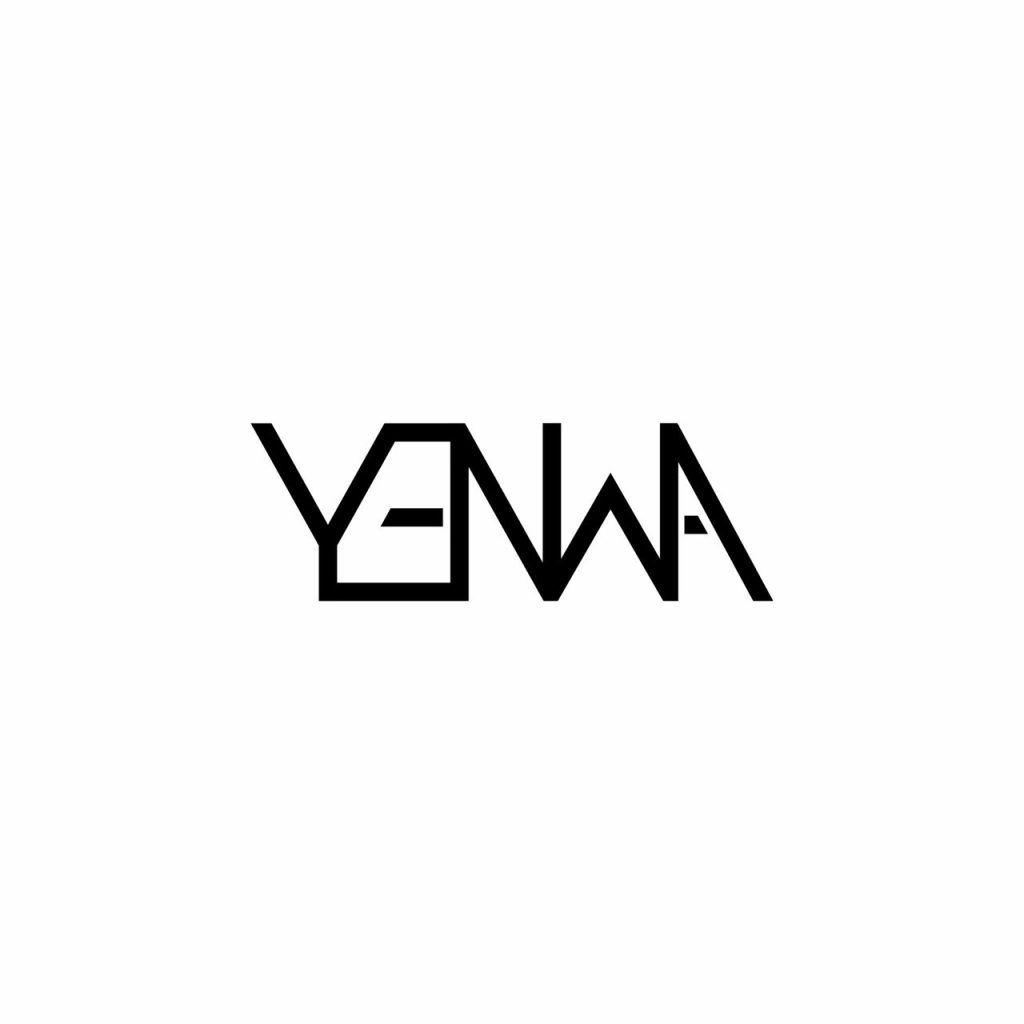 In keeping with the gallery's commitment to African photography and new media. The upcoming season will include a documentary and photography exhibition by multidisciplinary artist Laila Cadne Rahman. The Beauty In Its Time exhibition is a showcase of Nigerian women's beauty trends in Lagos from 1960s till present. The artist will reimagine iconic looks, acting as both make up artist and photographer; curated by Yenwa Gallery founder Ugonna Ibe. The exhibition will take place at The Art Hotel, Lagos.
Ugonna Ibe is also spearheading the creation of Yenwa Art Lab, which will be headquarted on the gallery's second floor. The library and workspace will allow for discovery and community access.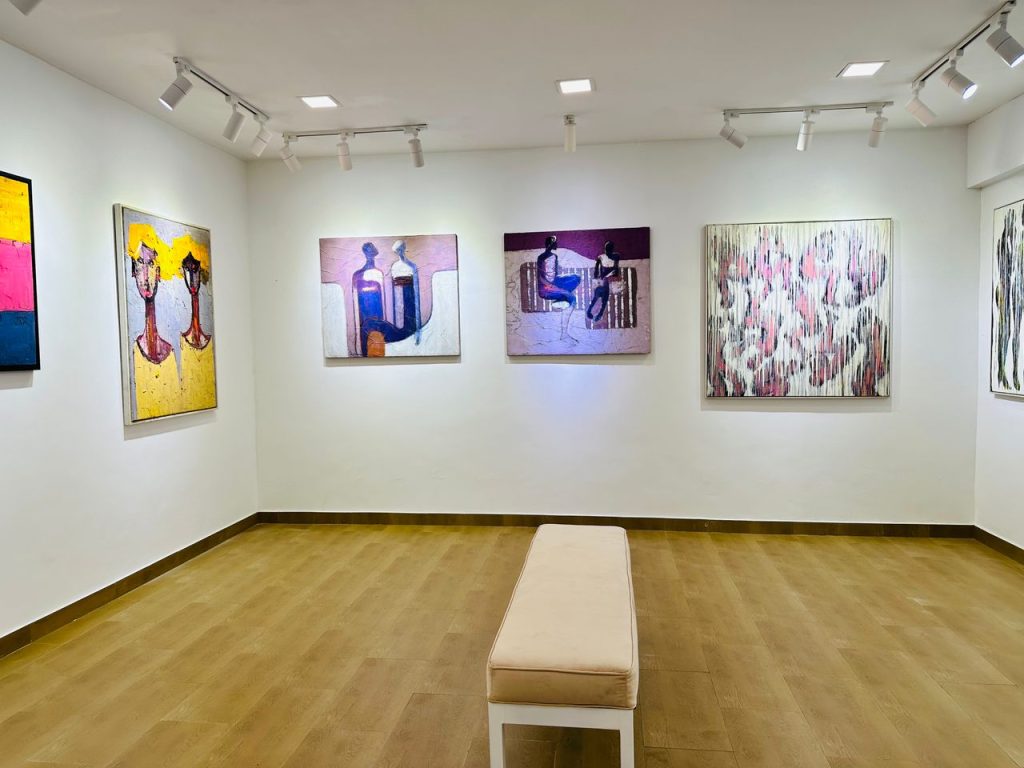 "It was important for me to create a space that also nurtures the development of curatorial and critical engagement," says Ugonna Ibe. "I'm passionate about documentation and archival practices, and so the lab is intended to be a space of ideas and conversation, providing support to our contemporary art community while fostering ties to global audiences".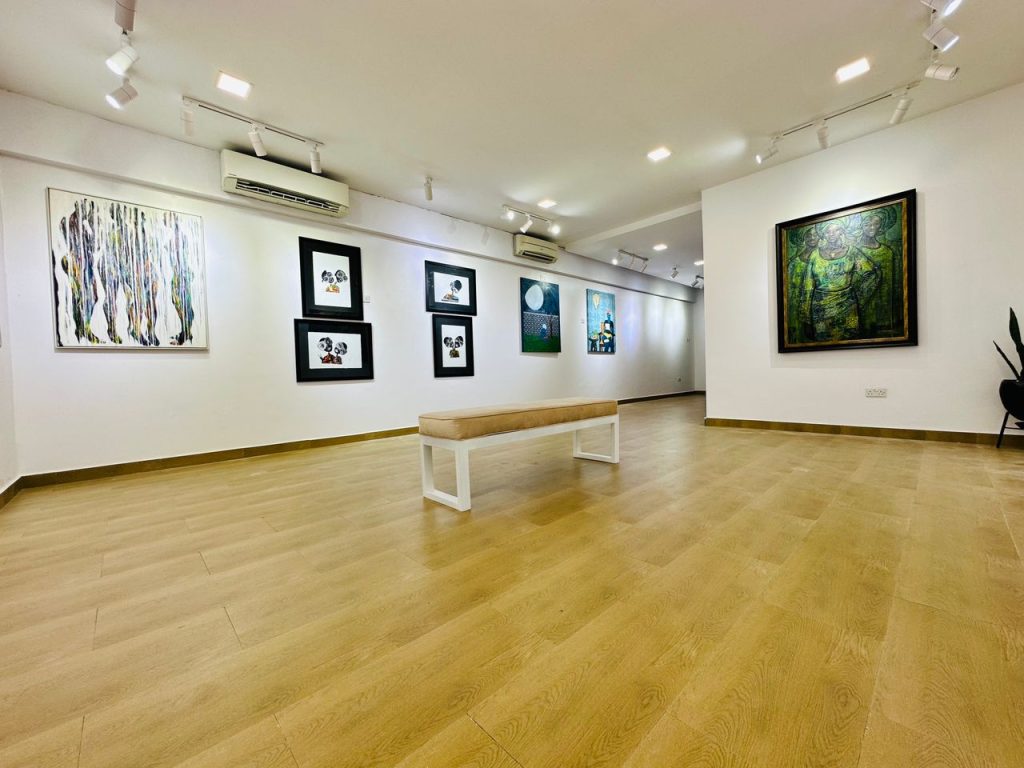 About Ugonna Ibe
Ugonna Ibe-Ejiogu is a Nigerian-American curator, gallerist, art advisor, designer, environmental activist and philantropist. She is the founder & Director of Yenwa Gallery and most recently served as the Director of the Guild of Professional Fine Artists of Nigeria (GFA). In 2022, she was selected for The Studio Museum in Harlem's Museum Professionals Seminar where her research is focused on new collaborative practices to bring archival information to the public. She holds a certificate in Art History from Sotheby's Institute of Art.
In 2022, she was the inaugural Artistic Director for NXT.ART, a physical art fair and conversation series held at Landmark Event Center, Lagos, Nigeria. In 2019, she was selected to conceptualise, plan and execute the first UAE-Nigeria Cultural & Arts Exhibition hosted by the Ambassador of the United Arab Emirates. Previously she served as Head Curator at Terra Kulture Art Gallery. one of the oldest galleries in Nigeria, where she was instrumental in bringing back the TKMG Lagos Art Auction from its hiatus. She planned, coordinated and curated the 2018 edition, featuring 65 artists and 76 works and established the auction's first emerging artist competition.
As an independent curator, she has advised various institutions, art fairs and private collections. She has also consulted on art direction and wardrobe for film & TV, titles of which can be found on Netflix & Showmax. Ugonna is the founder and creative director of Cinnamon Lagos, a sustainable clothing brand that has featured in Lagos Fashion Week (LFW) & Africa Fashion Week New York (AFWNY). She is the Vice President of the Alpha Alpha Omega Omega chapter of Alpha Kappa Alpha Sorority Inc.
Follow us on social media