… Port Congestion Worsens
No fewer than 43 vessels filled with various items are currently stuck in Lagos waters as congestion slows operations at the ever-busy TinCan Island Port and Apapa Ports, in Lagos.
Nigeria's import and export dealing is also affected as prevailing congestion at ports caused a spike in shipping costs for Nigeran-bound goods by about 600 per cent.
The situation has thrown port operators at TinCan and Apapa ports into a state of confusion as containers are stranded at the terminals, while vessels are delayed unnecessarily on the waters due to limited stacking space.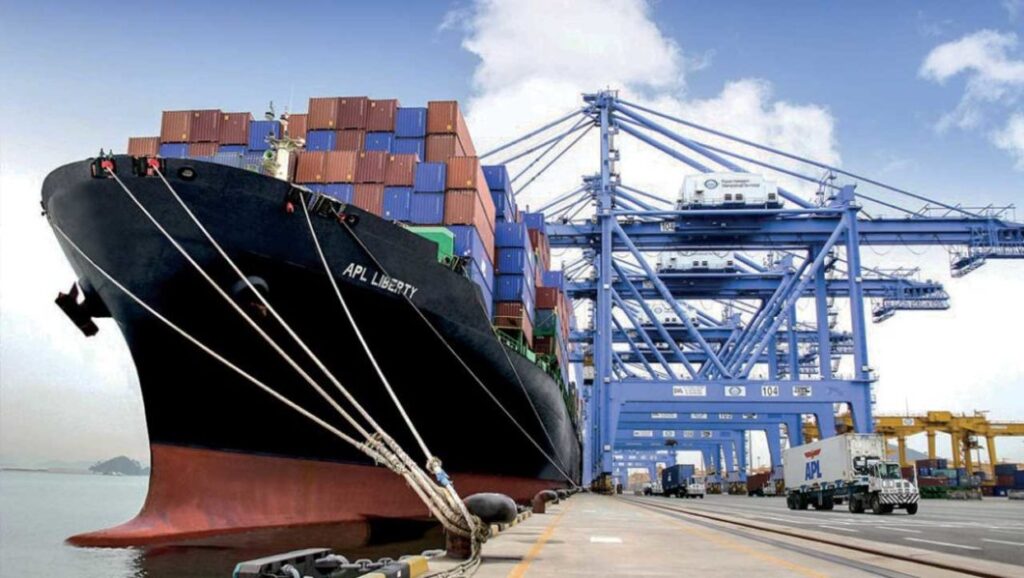 At the TinCan Island port, stacking spaces are almost filled to capacity. A section of the road into the port is under construction, while the other road is manned by security agencies allegedly extorting money from importers.
It was gathered that the first gate at TinCan was completely shut to allow for construction, while hoodlums and security officials manned the second gate.
The situation was the same at Apapa port, one access road was shut for construction while the other had trucks parked on the sides of the road, leaving only a narrow path for traffic.
Statistics by the Nigerian Ports Authority (NPA) revealed, yesterday, that 10 vessels waiting to berth in Apapa ports were at the Lagos anchorage. At TinCan, 33 ships are stranded at anchorage due to the lack of space to discharge new cargoes at terminals. This gives a total of 43 vessels waiting to berth at Lagos ports alone.
Some of the vessels in Apapa are Navious Destiny, Desert Virtue, Sky Hope, SVS Morgan, Maersk Cadiz, STI Maestro, and Houston Star, Maersk Conakry, Maersk Cabo Verde, and UACC IBN Sina among others.
Other waiting to berth at TinCan are Genco Bourgogne, Navios Destiny, EM Spetses, African Joseph, MV Jacson Bay, MSC India, Glovis Countess, MSC Carmen, MSC Marta, RHL Concordia and Grand Champion, among others.
Meanwhile, 25 new ships are expected at Apapa Port, while 19 vessels are still expected this December.
A top executive officer of a terminal in Lagos revealed that the cost of shipping containers into Nigeria had risen by 600 per cent this year.
"In the first half of this year, it cost $1,000 to ship a 20-foot container to Nigeria from the Far East. Today, the cost charged by shipping lines for the same service is between $5,500 and $6,000," the source said.
Apparently worried by the situation, the source said the haulage cost from TinCan to any other parts of Lagos has risen by more than 1000 per cent due to traffic congestion and alleged extortion by security officers.
The congestion, which is almost crippling operations at TinCan, has compelled some shipping lines to divert Nigeria-bound cargoes to neighboring ports in Cotonou and Cote D' Ivoire.
"The situation contributes significantly to Nigeria's galloping inflation as consumers now have to pay more for goods," the source said.
A clearing agent operating at the Tin Can Island Port, Ojo Akintoye, said there were more than four roadblocks between Tin Can Island Port First and Second Gates set up by security officials where each truck was expected to part with money before being allowed passage into the port.
He said, "The extortion by the security agencies who claim to be controlling traffic on the road is the cause of the impediment we are experiencing daily along the port access road.
"From First Gate to Second Gate, we have about four roadblocks mounted by the security agents and the trucks must part with money before they can move. As we speak, we pay between N1.1 million and N1.2 million per truck as against N100,000 to move our containers out of the port. The cheapest truck you can get to hire is N1 million. We have never experienced it this way before," he lamented.
The National Vice President, Association of Nigerian Licensed Customs Agents (ANLCA), Prince Kayode Farinto, said the clearing agents lost an average of N300 million weekly to the illegal collection by security officials, police, and members of the Presidential Task Team, adding that to enter the port, truck operators pay as high as N280,000 to security operatives.
Farinto called on Nigerian Ports Authority (NPA) to commence the electronic call-up system as promised in January 2021.
The Managing Director of Port & Cargo Handling Services, John Jenkins, had earlier expressed frustration over the near-total collapse of cargo delivery along the Mile 2/Tin Can Island port access road.
He said: "Transfer of containers by road is almost not in existence because the road is blocked and you can't get containers out. The problem is the road. If the problem of the road is solved, the problem inside the port will be solved.
"There are in excess of 40 vessels at anchorage. At Port & Cargo, we could only bring seven alongside now. Last month, we kept one of the MSC vessels there for four days because they could not discharge and this month, we have kept vessels for more than two days already because we don't know where to put the containers."
Truckers have jerked up their costs by 50 per cent from N1.2 million to N1.8 million within one week to move a container from the Tin Can Island Port, Lagos to any other part of the city.
Barely a year ago, the cost of trucking from the Tin Can Port was about N300,000.
The haulage cost from Tin Can Port is now three times the cost of haulage from the Apapa Port, which has remained at N600,000 since the beginning of this year.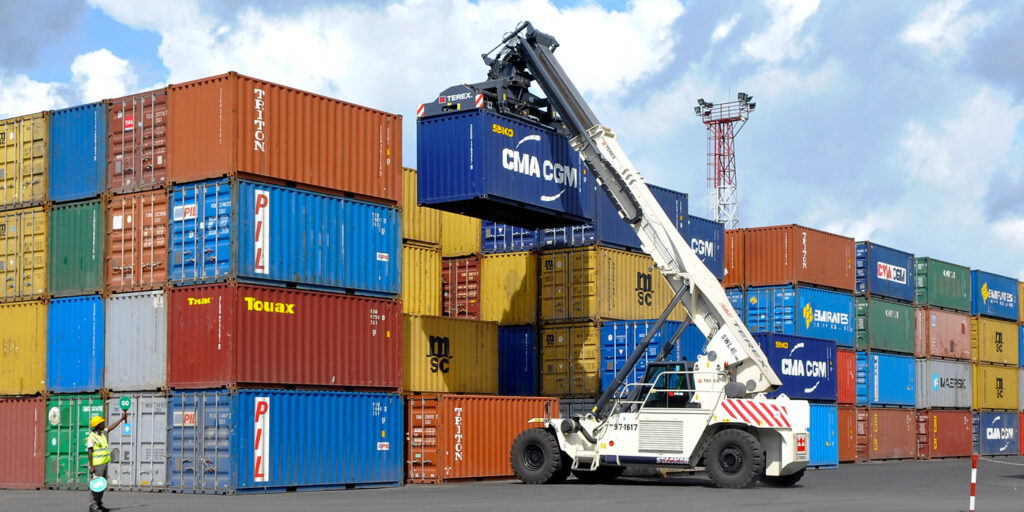 President, National Association of Government Approved Freight Forwarders (NAGAFF), Increase Uche, told The Guardian his members were not finding things easy at the ports.
Uche described cargo clearance, evacuation out of the port, and movement of empty containers to the port as herculean.
He blamed the worsening situation on the stoppage of container stripping at the port and stoppage of barge operations, which he claimed had hitherto reduced pressure on the roads.
"When the port congestion came to a climax, what the importers and freight forwarders did was to find a way of stripping the containers so that they can return the empties without stress and that was what brought down the price of haulage charges," he explained.
He added that the practice of container stripping saved cost and removed impediments to returning empty containers to the ports.
The NPA had earlier threatened to sanction erring bonded terminals that engaged in container stripping.
"The authority has been inundated with complaints from custom agents about these unacceptable actions, which contribute to traffic gridlock along Tin Can Port corridor.
"Resumption of stripping activities would only be l reconsidered after port access road has been cleared of all impediments.
"Violation of the directive by the operators would result in the closure of the terminals, which were not originally licensed to do stripping but operate as bonded terminals," NPA had stated in a memo to operators.
On an empty container, the Authority had, in a statement by Assistant General Manager, Corporate and Strategic Communications, Ibrahim Nasiru, stated: "Shipping companies are to be responsible for the movement of empty containers from their holding bays to the port. Consignees are to drop empty boxes at the designated empty container holding bays.
"Failure of shipping companies to remove empty containers at the holding bay will attract sanctions."
Managing Director of NPA, Hadiza Bala Usman, said the authority was working with the Lagos State Government to create truck parks at designated areas.
"Lagos State government plans to give a designated truck park at Orile, where trucks will park until their cargo is cleared electronically before they can proceed to the port. We are planning to deploy an e-call-up system in January 2021. We will provide an electronic call-up system within the ports and designation truck parks. Trucks will no more be parked randomly on the road.
"We are going to have a designated park and when you are called upon, you can enter the port. The e-call up will also remove human intervention and eliminate corrupt practices," Usman said.
Executive Secretary, Nigerian Shippers Council (NSC), Hassan Bello, bemoaned the extortions at the port, saying the council would curb economic sabotage.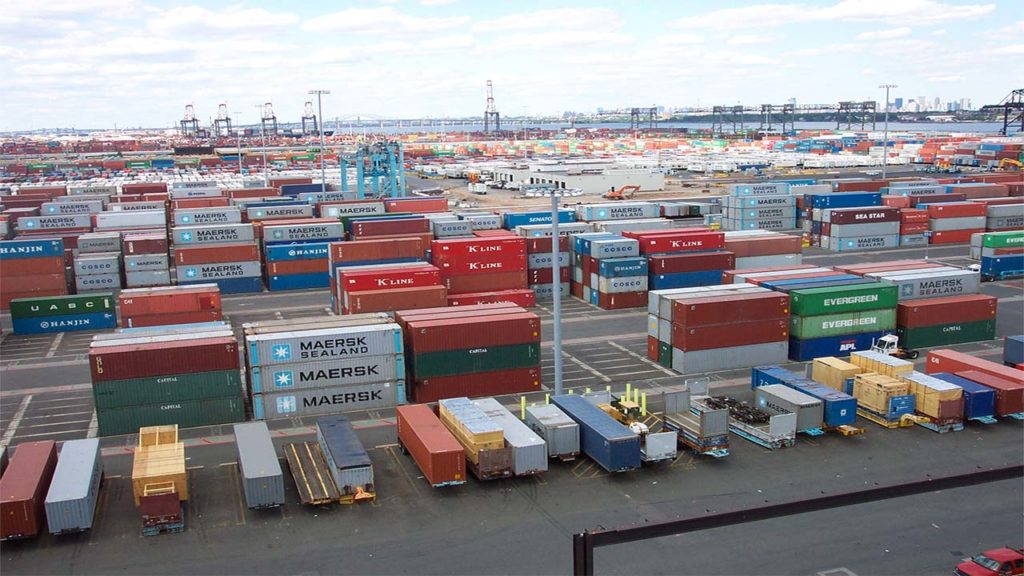 "For example, NSC few weeks ago carried out a sting operation in collaboration with some security agencies. We apprehended some people; this will be a continuous exercise. We are going to be there day and night to ensure this extortion is reduced," he said.
Irked by the situation, the Minister of Transportation, Rotimi Amaechi, and other top maritime executives visited the trouble spots at Tin Can Island Port and expressed displeasure over the lingering traffic gridlock and congestion on Lagos ports corridor.
Amaechi stressed the need for an urgent solution to stop trucks from blocking access roads to the ports to achieve clearing of goods on time with less human contact.
He also said he would meet with relevant agencies on how to find a permanent solution to the challenge.
Follow us on social media