Arsenal star, Bukayo Saka, has stormed Lagos, Nigeria after an impressive season with the English Premier League side.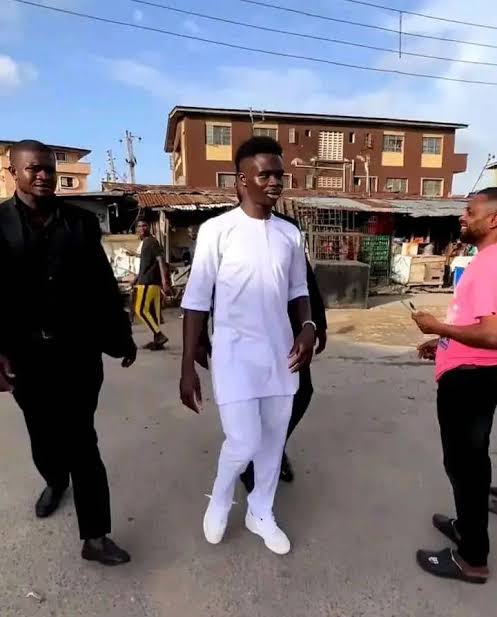 In a now-viral video, the 21-year-old was spotted arriving at the Murtala Muhammed International Airport in Lagos, Nigeria.
A few hours after, the Gunner took to his Instagram page to share another video of himself, dressed in a white kaftan and sneakers, in the Somolu area of Lagos State.
He was being hailed "Up Gunners" in the video as he walked a street in the area.
He also shared a photo of himself in an unspecified part of the commercial centre.
The player whose parents are Nigerians, was born in the UK and was touted to play for the Super Eagles. He, however, opted to represent the Three Lions of England.
While the reason for the recent visit is unclear, the Gunner may have come to Nigeria to reconnect with his roots and also undergo some philanthropic work as the signpost of an orphanage was spotted in the video on his social media platform.
Saka was instrumental as Arsenal returned to the Champions League after years of absence. He scored 14 goals for the Gunners who battled Manchester City for the Premier League crown but capitulated, after leading the table for most of the season, with just a few games to go.
He also recently signed a new deal with Mikel Arteta's men as Arsenal look forward to a more robust campaign next term.
"I'm just really happy. There's been a lot of talking and it's been a while, but I'm here now," the player said after signing the deal. "I think this is the right club, the right place to make the next step. It's a beautiful club – look where we are."
Follow us on social media