In line with extant Covid-19 safety guidelines, organisers of the Access Bank Lagos City Marathon have lessened its participants from 100,000 runners to 300 runners, for the 2021 edition, slated for February 13.
The event had over 50,000 runners at the first edition and 73,000 in the second. The number had since increased to 100,000 runners.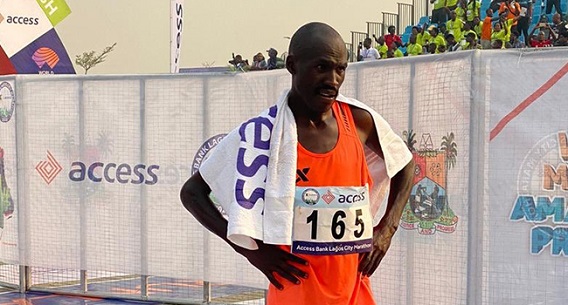 Chief Executive Officer of Nilayo Sports Management Company, Bukola Olopade, yesterday, said that the sixth edition holding on February 13 will only accommodate 300 runners.
However, there seems to be lot of pleasure from foreign athletes, who want to use the silver label Access Bank Lagos City marathon to cement their qualification for other top long-distance races across the globe.
Olopade hinted yesterday that of the 300 tickets available for the 2021 edition, foreign runners from Kenya, Uganda, Ethiopia, United Kingdom and the United States of America would get 240 slots, while the remaining tickets will go to selected Nigerian professional runners and clubs.
"A lot of foreign athletes are mounting pleasure on us for tickets to enable them take part in this year's edition. They want to use Access Bank Lagos City marathon to qualify for some other major marathon races across the world, but we cannot go more than the 300 number.
"We have gotten the approval from both Lagos State Sports Commission and Ministry of Health, and we must do it in accordance with the COVID-19 Protocol globally."
Olopade, who was a former sports commissioner in Ogun State, disclosed that only five journalists would be allowed to cover this year's edition, just as he hinted yesterday that the 2021 Lagos City Marathon would be exclusive for the 42km race.
"The 10km race and the wheelchair race won't be part of this year's edition. The health of the athletes and everyone who will attend the event is very important to us. The absence of the 10km race won't take away the glamour of the event."
Olopade also disclosed yesterday that apart from reducing the number of runners, they have also cut down on the number of personalities to be invited for the ceremony.
"We won't have more than 60 guests at the finish point, and everyone must wear nose mask and stay some meters away from one another."
He commended Lagos State Government, particularly the Executive Chairman of Lagos State Sports Commission, Sola Aiyepeku, for his support.
"Lagos State has become a sports tourist attraction because of the Access Bank Lagos City Marathon, so we are always happy to support and make sure that the Marathon happens and get better every year," Olopade stated.
Follow us on social media