Nigeria's Instagram celebrity, Ramon Abbas, aka Hushpuppi, was arrested on Wednesday June 10 by the Dubai police, UAE. This was made possible by Operation Fox Hunt four months after the team arrested nine alleged cyber criminals in February, that led to the eventual arrest of Hushpuppi alongside 11.
Fox Hunt 1
According to the Director of the General Department of Criminal Investigation (CID) at Dubai Police, Brigadier Jamal Salem Al Jalaf, the case started when Dubai Police's anti-cybercrime platform (www.ecrime.ae) received a tip claiming that some social media users were fooled by scammers who promised to help with job opportunities.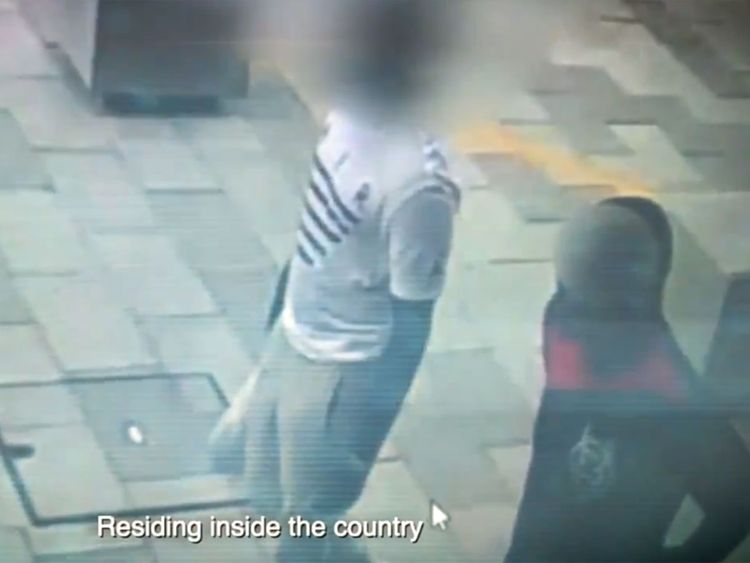 He adds, "Hours of continuous work and thorough investigations led to identifying the group of scammers, who used social media to celebrate illegitimate wealth registered under the names of others. They were luring victims with fake employment opportunities."
Victims were said to have received phishing emails that deceived them into transferring money to complete fake recruitment procedures.
Consequently, Al Jalaf said their teams closely monitored the gang, put the details of their IDs, bank accounts, residence, and cars under the spotlight.
1,126 credit cards attempted to be siphoned off by the gang members before their arrest by Dubai police.
Dubbed "Fox Hunt", the operation revealed a hidden online fraud network deceiving victims into transferring money in return for job opportunities.
The gang was said to have used multiple bank accounts to make money transfers and deposits totalling more than Dh32 million, the police added.
Fox Hunt 1 Operation
On Monday February 3 2020, nine con-artists were arrested simultaneously at their different locations inside the country.
The e-crime team at the General Department of Criminal Investigation at Dubai Police confiscated laptops and mobile phones loaded with sensitive information on individuals and companies — including bank accounts and credit card details as well as documents and files condemning the gangs' illegal activities.
Major General Khalil Ibrahim Al Mansouri, Assistant Commander in Chief for Criminal Investigation Affairs, said Operation Fox Hunt is "A unique and extremely professional" hit prevented the gang from abusing 800,000 e-mail addresses, and foiled their bid to steal up to Dh4 billion.
Maj-Gen Al Mansouri praised the efforts made by the force's team members who arrested the suspects and mastered the use of modern technologies.
The Commander in Chief of Dubai Police, Major General Abdullah Khalifa Al Marri, said the arrest is a new achievement by Dubai police in ensuring the emirate's security and safety as well as preserving people's money and properties.
He reiterated the force's commitment to foiling cyber fraud and online scams using latest technology.
His words, "As gangs constantly change their criminal methods, Dubai Police exert all efforts to qualify elites of officers and employees specialised in dealing with latest technologies to tackle emerging crimes."
Fox Hunt 2: Arrest of Hushpuppi

After the February 10 arrest of nine suspects in Dubai, Dubai e-police got intelligence on Hushpuppi operations. The officers started investigating and tracking his activities online for concrete evidence.
In the video the police shared, its special intelligent team had monitored Hushpuppi's social media accounts, where he displayed his unexplainable wealth and pride himself as a businessman.
When the Fox Hunt 2 – comprising a team of specially trained Dubai officers – finally uncovered his whereabouts, they laid hunt for him in the early hours of the day. Six raids were carried out simultaneously to arrest the gang. Eventually, Hushpuppi was busted at his Dubai residence while sleeping on June 10.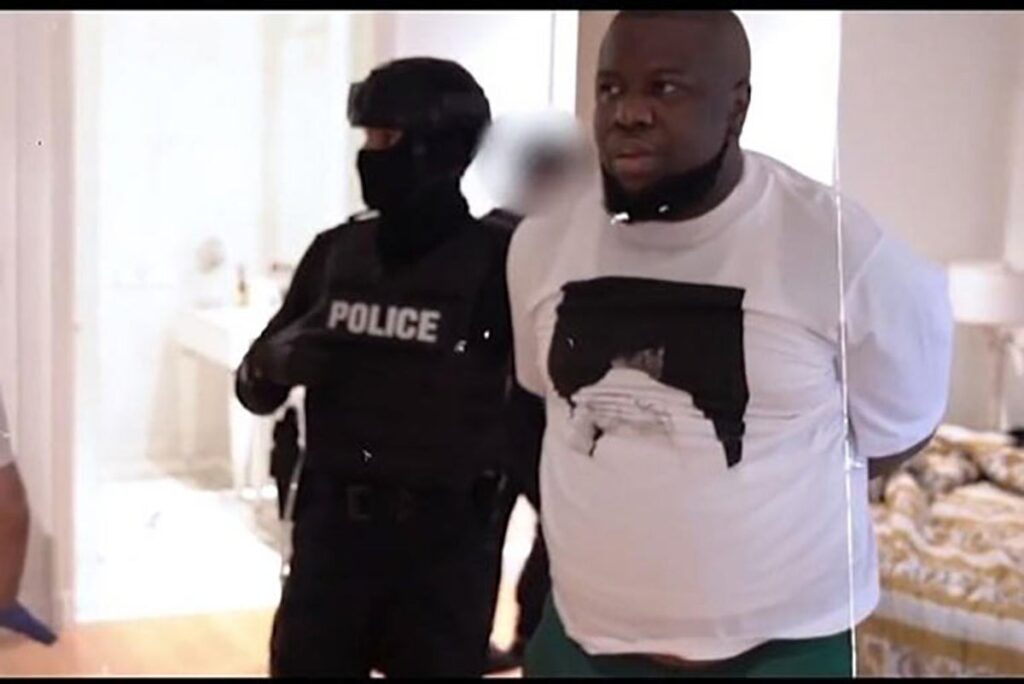 According to the Police, Hushpuppi and his men scammed about 1,926,400 persons from several parts of the world, and committed fraud amounting to 1.6 billion Dirham (N168 billion).
Also, they arrested Olalekan Jacob Ponle called Woodberry with ten other persons in the operation involving six police SWAT teams.
The video explained that 21 computers, 47 mobile phones/flash drives and five hard drives.
13 luxury cars worth 25 millon Dirhams were bought by Hushpuppi and his gang from money made from scams.
Hushpuppi who posses as a real estate investor and businessman on Instagram, was arrested in the UAE on Wednesday, June 10th 2020, over a $35 million ventilator scam.
He is accused of creating website identical to those used by popular firms and banks.
Hushpuppi and his gang send emails and messages to make them log in and/or make payments on the fake websites.
Posts on Hushpuppi's social media account suggest a posh lifestyle with photos showing him going on trips via a private jet.
Some of the images also showed him putting on expensive clothes and jewelry, and visiting expensive hotels.
A Case To Answer
On Thursday, June 18, 2020, the Economic and Financial Crimes Commission (EFCC) said Hushpuppi is being investigated by the agency over alleged cyber crimes.
Nigeria's anti-crime body stated this in a tweet on its official handle where it explained that the agency has "grisly details of his money laundering transactions."
"Nigerian most-wanted hacker, Ramoni Igbalode, alias Ray hushpuppy, recently arrested by the International Police(Interpol) and the Federal Bureau of Investigation(FBI), has considerable cases of cyber crimes being investigated by the EFCC," the commission said.
"The Commission is familiar with grisly details of his money laundering transactions, involving many high-profile cyber criminals facing trial in Nigeria."
Prisoner Exchange Treaty
The US, which has the highest victims of Hushpuppi's fraudulent activities among the 1.926,400 million globally, does not have a prisoner exchange treaty with the UAE.
So with the involvement of the Economic and Financial Crime Commission (EFCC) and the fact that Nigeria has a treaty with the UAE, there is a possibility Hushpuppi will be serving his jail terms in Nigeria.
Follow us on social media