It was a Black Sunday in the Badagry area of Lagos State as an 18-seater commercial bus filled with partygoers crashed, killing all passengers onboard.
The driver of the bus and his motor boy also died in the tragic accident.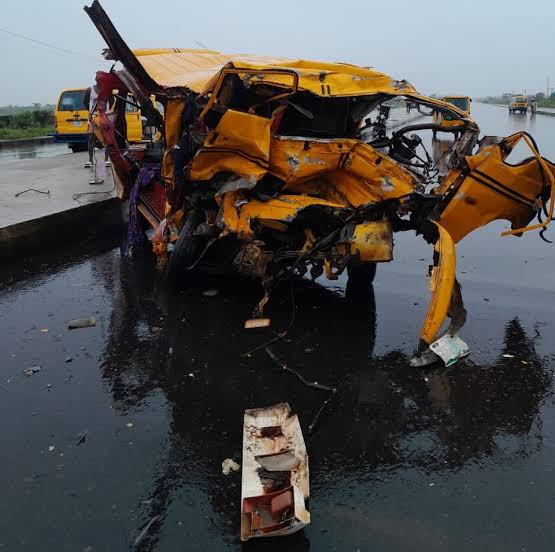 It was gathered that the deceased passengers had chartered the bus from the Yaba area of Lagos to attend a group party in the Republic of Benin.
The accident happened about 9am at Age-Mowo close to Mowo along the Lagos-Badagry Expressway, said a spokesman for the state's traffic management body, Taofiq Adebayo.
"It involved a Mazda commercial bus with passengers and a truck loaded with sand," Lagos State Traffic Management Authority (LASTMA) official told the media.
The driver of the commercial bus lost control when he saw a truck ahead of him while trying to overtake the tipper truck loaded with sand.
"Immediately, 20 people died including the 18 passengers alongside the commercial bus driver and his motor boy."
Adebayo said the remains of the victims have been taken to the Badagry General Hospital morgue.
The traffic authority sent its condolences to the family of those that died during the accident.
Follow us on social media