Popular US rapper and 2020 presidential candidate, Kanye West, has on Tuesday urged the Federal Government not to turn deaf ears to the pleas of Nigerians to end SARS, police brutality and extortion in the country.
While making this clarion call in a tweet on Tuesday, West threw his weight behind the protesters' agitation.
He tweeted, "I stand with my Nigerian brothers and sisters to end police brutality, the government must answer to the peoples' cries #EndPoliceBrutalityinNigeria."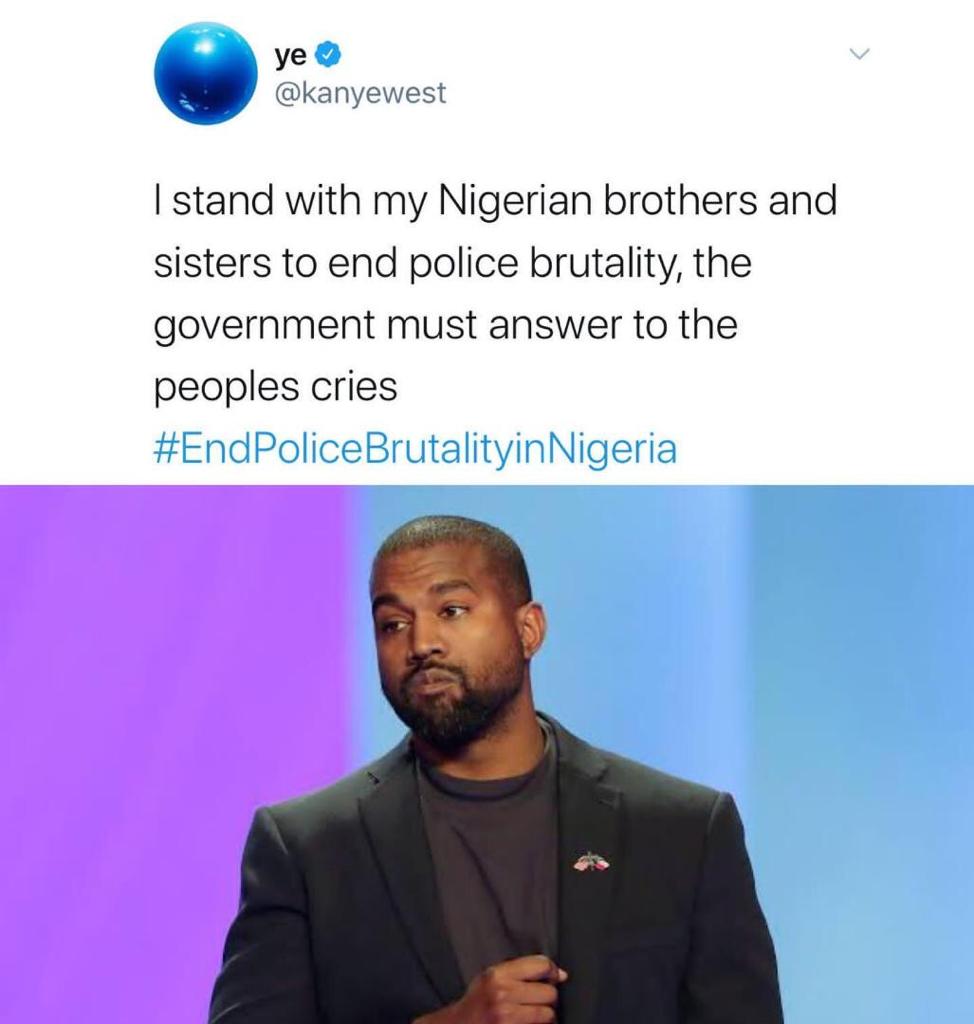 While his tweet is coming, Lagosians all over have begun to gather at Yaba, Ikeja, Ikorodu, Badagry, Lekki for Tuesday's nationwide move. Other states like Port-Harcourt is warming up already to begin not minding their Governor Nyesom Wike's attempted infringement on their democratic rights not to protest.
Follow us on social media