Rebel forces in Ethiopia's northern Tigray region have retaken its capital, Mekelle, sparking street celebrations and forcing officials to flee.
Residents reported scenes of joy, with fireworks and thousands waving flags.
The government, which took Mekelle in November after rebels rejected political reforms and captured army bases, has now called a "humanitarian ceasefire" in the region.
The fighting has left thousands dead and has pushed 350,000 towards famine.
More than two million have been displaced.
There had been recent reports of renewed fighting between fighters of the Tigray People's Liberation Front (TPLF) and government forces outside Mekelle.
But a rapid offensive on Monday led to the unexpected recapture of the city by the rebels, in what marks a possible turning point in the bitter conflict.
A statement released by what was termed the Government of the National State of Tigray praised a "stunning victory", saying Mekelle was "now under the complete control of the Tigray Defence Forces".
It calls on the people and rebel forces "to stay vigilant, relentless and on constant alert until Tigray is fully free of all invading forces".
One government official confirmed to Agence France-Presse that the rebels had retaken Mekelle.
The official said the interim government had decided to leave after rebels closed in "on every side", adding: "Everybody has left. The last ones left in the afternoon… The region doesn't have a government."
Residents told the BBC they were celebrating the federal troops' departure. One witness was quoted by AFP as saying: "Everybody is out of their house. Everybody is excited and they have music on the streets. Everybody has their flags out and music is playing."
Ethiopia's government is yet to comment on any withdrawal but said a ceasefire would begin immediately and "stay until the farming season ends" to allow aid to reach those in need and give space to find a political solution.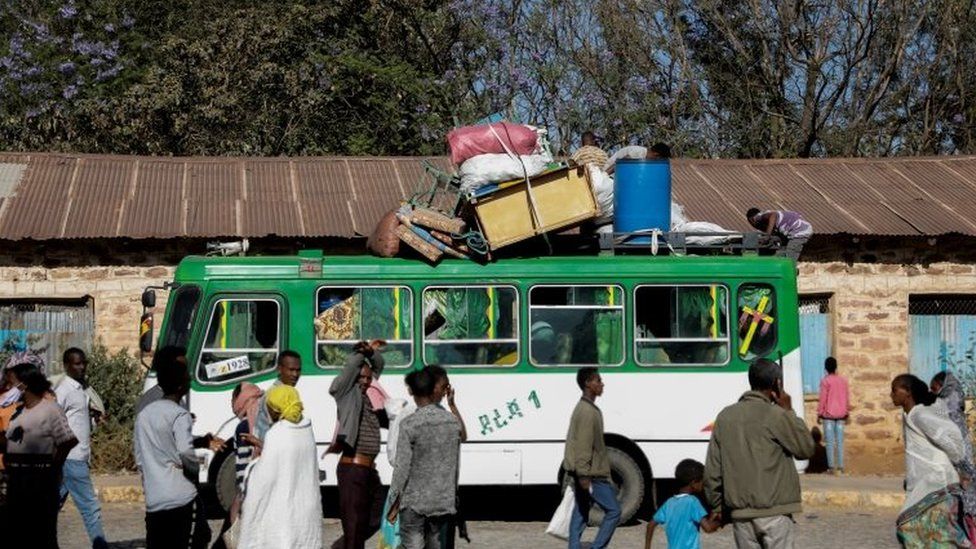 BBC World Service Africa editor Mary Harper says it remains unclear whether the rebels will decide to lay down their arms given their recent military advances.
The TPLF has not commented on the ceasefire.
UN Secretary-General António Guterres said he had spoken with Prime Minister Abiy Ahmed, and was "hopeful" that a ceasefire would take place.
"It is essential that civilians are protected, humanitarian aid reach the people in need and a political solution is found," he said in a statement.
The UK, the US and Ireland have called for an emergency UN Security Council public meeting.
Ethiopia's government launched an offensive against the rebels last November. The TPLF had fallen out with the prime minister over political changes to the country's ethnically based federal system and had taken over military bases in Tigray.
All sides have been accused of carrying out mass killings and human rights violations.https://emp.bbc.com/emp/SMPj/2.43.3/iframe.htmlmedia captionEthiopia's Tigray crisis: 'The marks of the conflict can easily be seen'
Mr Abiy, a Nobel Peace Prize winner, declared that the conflict was over at the end of November, but fighting has continued.
Tens of thousands of people have sought refuge in neighbouring Sudan.
The TPLF has since joined forces with other groups in Tigray to form the Tigray Defence Forces.
Earlier this month, the UN described a situation of famine in northern Ethiopia. It said the food situation had reached the level of a "catastrophe", which it defines as starvation and death affecting small groups of people spread over large areas.
The UN's World Food Programme (WFP), Food and Agriculture Organization and Unicef have all called for urgent action.
But the analysis was not endorsed by Ethiopia's government, which has denied that there is a famine in the country.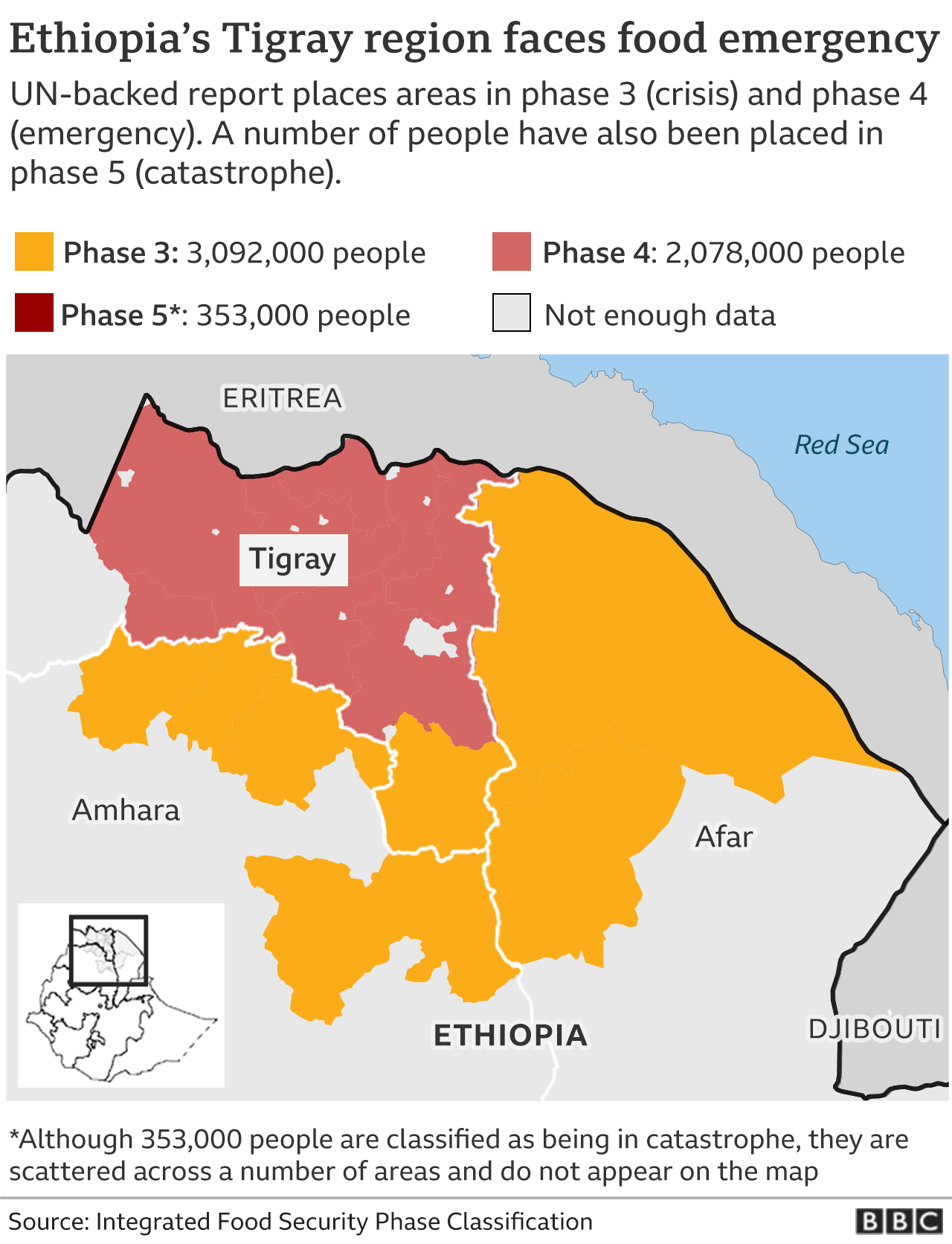 BBC
Follow us on social media