The Ministry of Youth and Sports has announced a partnership with the Technology for Social Change and Development, a Microsoft initiative, to train 36,000 young Nigerians in digital skills over the next one year.
This was disclosed at the signing of a MoU in Abuja. In a statement on Tuesday, Minister of Youth and Sports Development, Mr. Sunday Dare, said, "We are glad that you have decided to partner with the Ministry to train our youths in digital skills.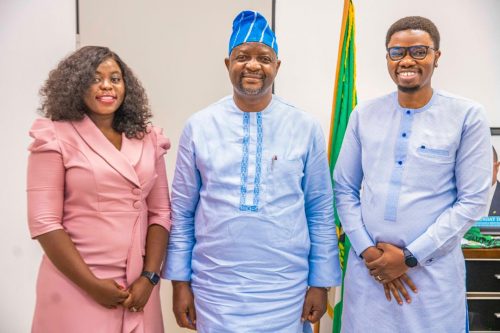 "This is very important and keys into our core agenda to upscale our youth and make them employable entrepreneurs through digital skills. Technology is an enabler; graduates need additional skills to be relevant in the country and globally," Dare said.
Executive Director Tech4Dev, Mrs Oladiwura Oladepo, said, "In alignment with our commitment to creating access to decent work and entrepreneurship opportunities and platforms for Africans through digital skills empowerment and advocacy, we are partnering with the Ministry of Youth and Sports to upskill 36,000 young Nigerians in digital skills over the next one year through the Emerging Markets Model Initiative."
Oladepo explained that the EMMI was a multi-year, multi-stakeholder, private-public, non-profit partnership designed by Microsoft to build the capacity of key government ministries, departments, and agencies.
Follow us on social media