It was a moment of embarrassment for senators, yesterday, as leaks from the roof of the National Assembly building disrupted plenary session.
The incident, which followed a downpour, occurred at the 'White House', the portion of the Assembly housing both upper and lower legislative chambers.
Many lawmakers were stranded for some minutes before the rain subsided. The lobby of the Assembly was practically impassable at 11:00am even as cleaners were immediately mobilised to clear the pool.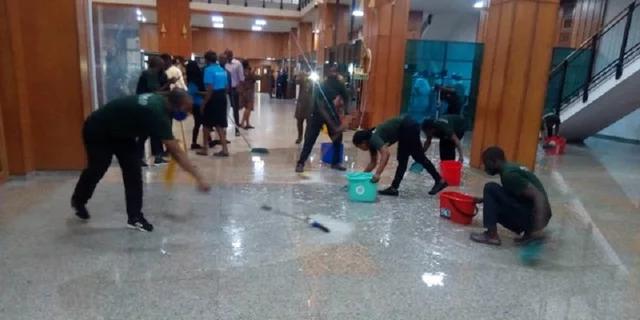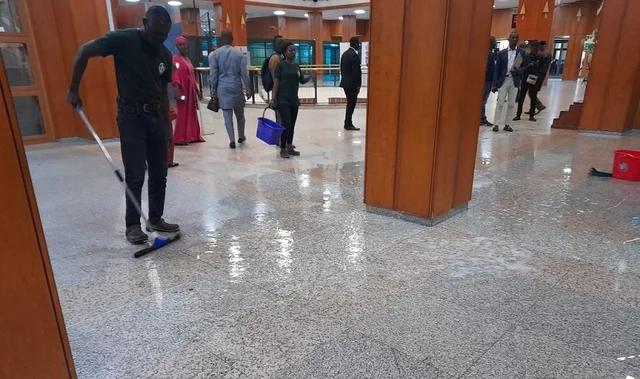 Some observers however expressed disappointment that a leak of such magnitude could occur despite the huge amount of money expended on National Assembly maintenance.
Intense criticism had trailed the approval of N37 billion in the 2020 budget for the renovation of the complex. That sum was different from the N128 billion allocated for the National Assembly in the same budget.
A staff of the Assembly whose office was affected said: "The level of misplaced priority in this country is mind-boggling, and it appears the people are fed up. Just to bring the actual issue here into perspective, it should be noted that only the sum of N48 billion was budgeted for education in 2020.
"A simple comparison of the amount budgeted for National Assembly repairs and the amount budgeted for education goes a long way to show how Nigerian leaders think about development."
Follow us on social media