The 2019/2020 final day in the EPL sure lived up to expectation as it served up some thrills and anxiety while it last as matches were played at 10 venues with some results having an impact on the outcome of some others, there were tears for some teams and there was some rejoicing at the end for some, while many teams where just playing for pride as it all went down to the wire at the final whistle.
MANCHESTER UNITED SECURED UCL PLACE
Manchester United going into the final and most important game of their season against Leicester City needed just to avoid a loss as a minimum of a draw at the King Power Stadium would have been enough to make them end on 4th place which would have taken them to UCL qualification, but they went all out and got the win and they secured all 3 point which took them up to 3rd position to the amazement of all the United faithful.
Manchester United left it till late as they found a way past Leicester as the first goal came eventually through a penalty kick which Bruno Fernandes stepped up to and he sent Kasper Schmicheal the wrong way. The penalty was awarded after Anthony Martial was brought down in the area by a combination of legs from Leicester City's Johnny Evans and Wes Morgan. The goal came as a welcome relief as there were lots of heart in mouth moments before the goal and United fans feared the worst as Leicester City were driving forwards and having a couple of half chances and got David De Gea busy in the united goal. Johnny Evans went into a tackle with his studs raised and he was immediately sent off which gave United the whole advantage and the advantage was rewarded as Schmicheal made a blunder in goal which Lingard who was making a substitute appearance pounced on for the 2nd United goal of the evening. The Match ended 0 -2 in favor of United and Champions league qualification was confirmed. Leicester City however would be playing Europa league next season as they finished in 5th position, just outside the top 4 places despite been in the top four for long periods before the COVID 19 lockdown.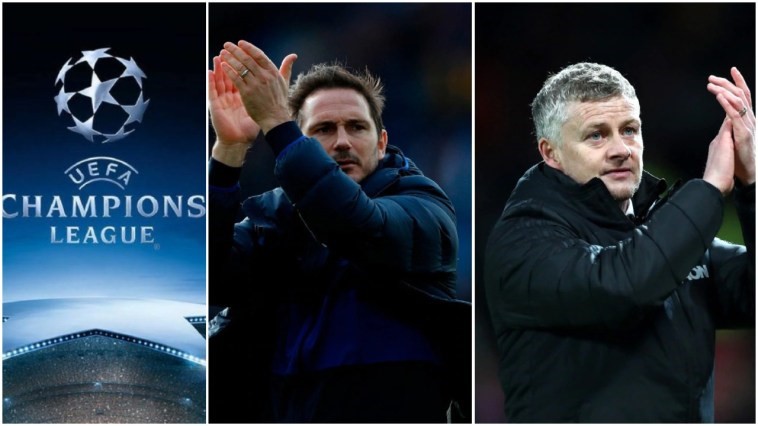 CHELSEA BEAT WOLVES 2-0 TO SEAL 4TH PLACE
Chelsea knew exactly what was at stake as they got the job done at their last home game vs. Wolverhamton Wanderers at the Stamford Bridge. Two 1st half added time goals got the job done for an effective blues side on the day, Mason Mount got the 1st with a perfectly taken free kick and the second goal came from an hustle play from the French striker Olivier Giroud who used both his pace and his physicality to get in front of the Wolves defender to slot the ball past Rui Patricio in goal for Wolves.
Chelsea finished the season on 4th place and a champions league qualification with 66 point, same points as Manchester United in 3rd, but United with a superior goal difference.
KEVIN DE BRUYNE EQUALS 20 ASSIST IN A SEASON RECORD.
Manchester City's Kevin de Bruyne was stellar as usual like he has been all season as he stared in City's 5 -0 win against relegated Norwich City in David Silva's final Premier League game. Goals from Gabriel Jesus, Riyad Mahrez, Raheem Sterling and Kevin de Bruyne with a brace and an important assist for Sterling's 3rd goal has seen him equal a 17 year existing record for most number of assist (20) in a season which was held by Thierry Henry. Also Manchester City's goal keeper Ederson emerged winner of the Golden Glove, as Burnley's Nick Pope couldn't keep a clean sheet in Burnley's a 2-1 defeat to Brighton.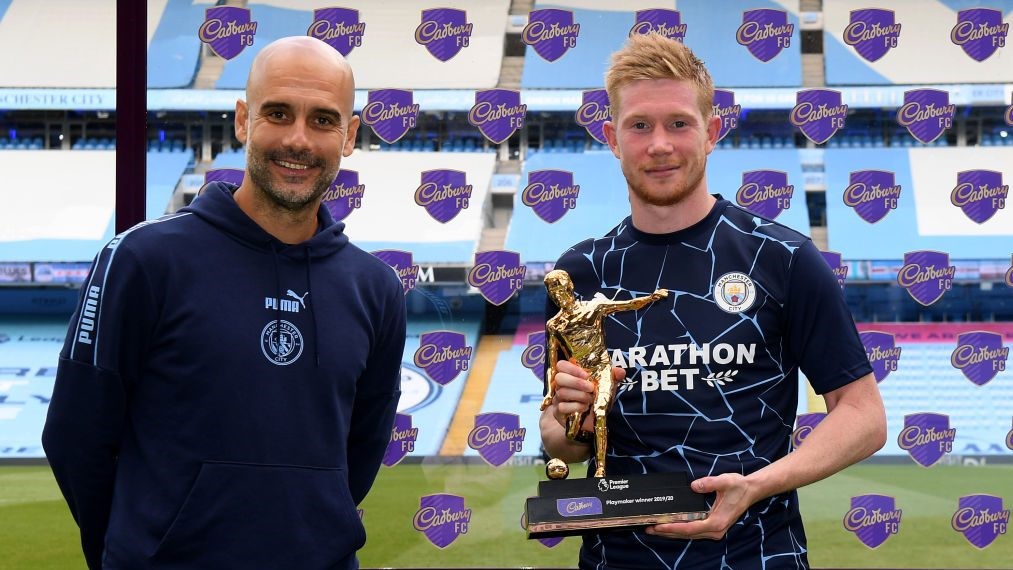 JAMIE VARDY WINS GOLDEN BOOT
Leicester City's Jamie Vardy with 23 goals this season emerged the highest goal scorer of the season and was presented the Golden boot award. Arsenal Pierre Emerick Aubameyang with a brace in Arsenal's 3-2 wins against Watford to take his number of goals to 22.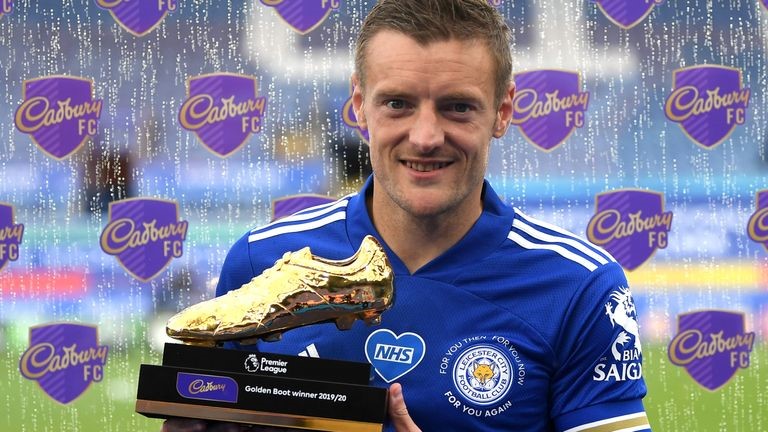 JOSE MOURINHO'S SPURS SNEAKED INTO EUROPA LEAGUE
Tottenham Hotspurs needed a minimum of a point to seal Europa League qualification provided Wolves lost their game to Chelsea and that was exactly what happened as Spurs could only manage a draw at Selhurst Park and the Chelsea 2 nil victory over Wolves ensured that the draw was enough to see Jose Mourinho's men through to the Europa league place since they have a superior goal difference of 14 to Wolves' 11 as both teams ended on the same 59 points.
ASTON VILLA SECURE EPL STATUS, BORNEMOUTH AND WATFORD GO DOWN
Bournemouth and Watford are relegated from the Premier league, Eddie Howe's side despite a final day 3-1 win at Everton was not enough to keep them in EPL as results in the Aston Villa's tension soaked 1-1 draw at West Ham ensured that Aston Villa stayed up in the league.
Watford 3-2 loss to Arsenal condemned the hornets to relegation and would be playing in the Championship next season.
Follow us on social media