It's no longer news that world number 1 tennis player Novak Djokovic is having a great 2020 as he has not lost any match this year, apart from when he was defaulted and disqualified at the US Open for mistakenly hitting a ball at the line judge while playing a fourth-round match against Spanish player Pablo Carreno Busta. The hangover of being disqualified against the Spaniard reared its head yesterday as Djokovic had to labour and bounce back in style from a set down to defeat Busta 4-6 6-2 6-3 6-4, at the quarter final match-up.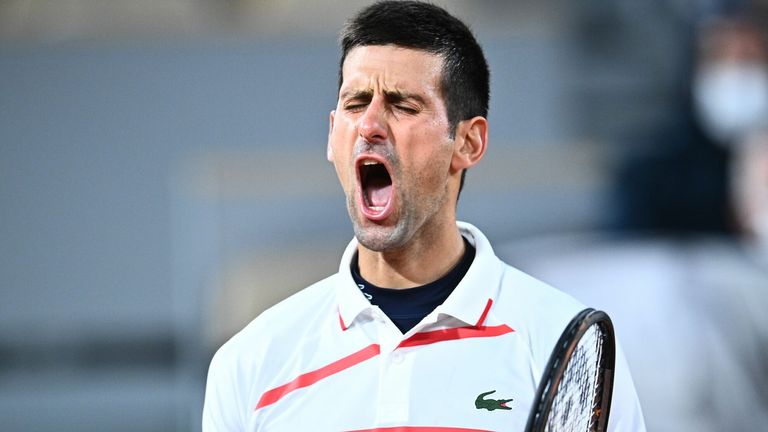 '17th seeded' Busta came into the match looking good and certainly knew what and who he was up against, as he cruised into the lead early on in the set and Djokovic looking to be struggling with his left arm and required treatments during the early breaks in the 1st set, Busta took the 1st set 4-6, and that was the 1st set Djokovic would be dropping at the tournament so far, but he bounced back in the second to save important match points to win the second set and the 3rd set was more routine as he raced into an early 3-0 lead and held on to win the 3rd set.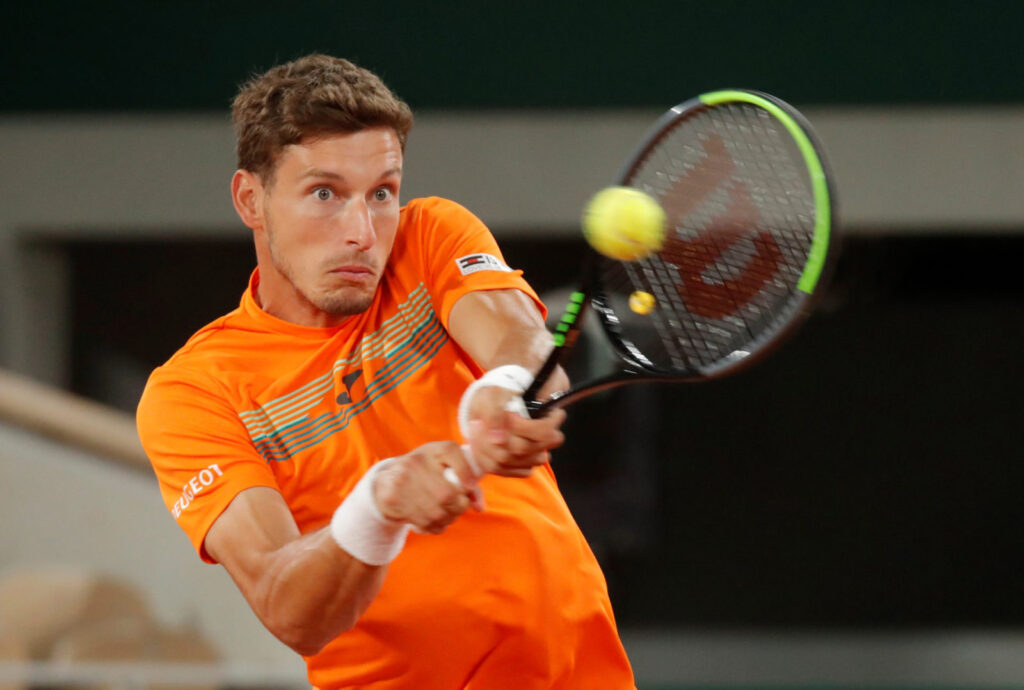 The fourth and final set was more competitive as Busta hanged on game points, but Djokovic who is looking to win his second French Open title raised his game when it mattered and served for the win after securing a break.
Djokovic would now face Greek player Stefanos Tsitsipas who has been playing some eye-catching tennis on his way to the semi-final at the French Open. 5th seeded Tsitsipas arrived at the semi-final after cruising past 13 seeded Russian player Andrey Rublev in straight sets 7-5 6-2 6-3 .
Tsitsipas would be playing at his 2nd Grand Slam semi-final and would fancy his chances at upsetting a very in-form world number 1 ranked player, Djokovic.
We now have the last four men standing at the French Open and its looking delicately poised to have a Djokovic-Nadal final if both men can find a way past their very impressive semi-final opponents.
World number 2 Rafael Nadal would be looking to go past Argentine player Diego Schwartzman to land a place in the final and Novak Djokovic would be hoping to be fit in time and overcome the left arm issues from the quarter final match and find a way past Stefanos Tsitsipas when they square up at the semi-final to land a French Open final place.
Follow us on social media