EQUALS SCHUMACHERS RECORD NUMBER OF 7 TITLE WINS
Mercedes driver Lewis Hamilton was in superb and scintillating form today to claim a title-winning-victory in wet conditions at the Istanbul circuit park at the Turkish Grand Prix despite having a below par qualifying race and starting the race in P6 on the grid, but he produced one of his very impressive and convincing drives like he has done times without number over his very illustrious career to win his 94th F1 race and most importantly his 7th F1 2020 driver's Championship title and remarkably equaling Michael Schumacher's record number of F1 Championship World title wins.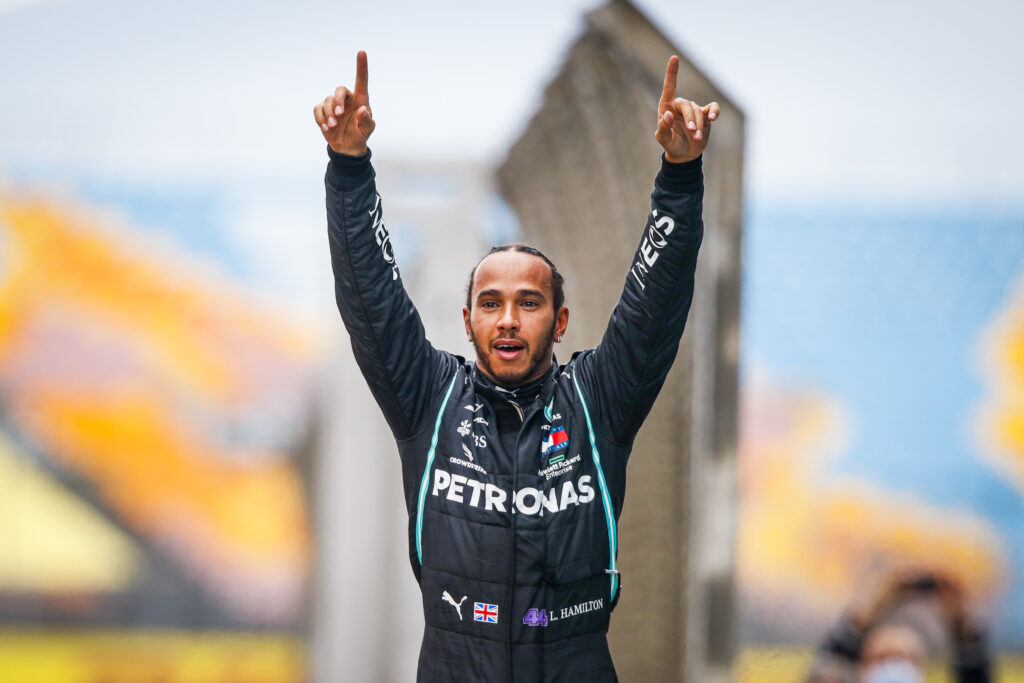 The race today could have gone any driver's way as the surface like yesterday's final qualifying race was still very unpredictable and wet, but it was Hamilton's day as he lapped his teammate Valteri Bottas who was the only man that could have stood between him and sealing the title today in Turkey. Bottas struggled again today after having to survive spinning on 5 occasions during the wet race at the Istanbul Circuit park, he started the race in P9 and he ended up a disappointing afternoon outside the top 10 in P14.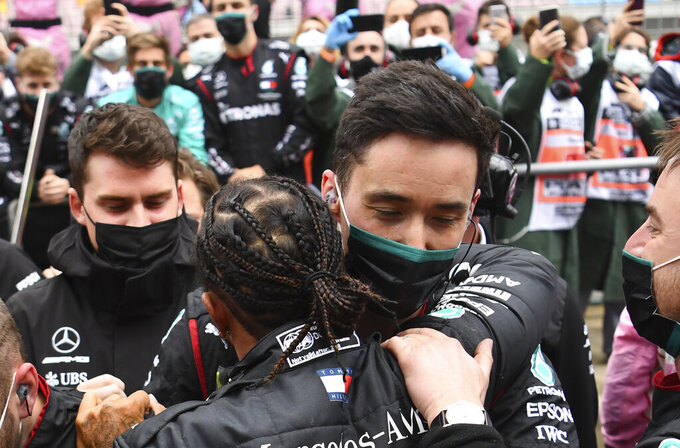 Racing Point's Sergio Perez had a brilliant afternoon as well, racing to a very impressive second position after starting the race in P3, The pole sitter in today's race Lance Stroll held on to the top spot on top of the race in the opening stages expectedly, but he lost ground when he pitted the second time and could only manage a 9th place finish to end a weekend which started on high for him in disappointment.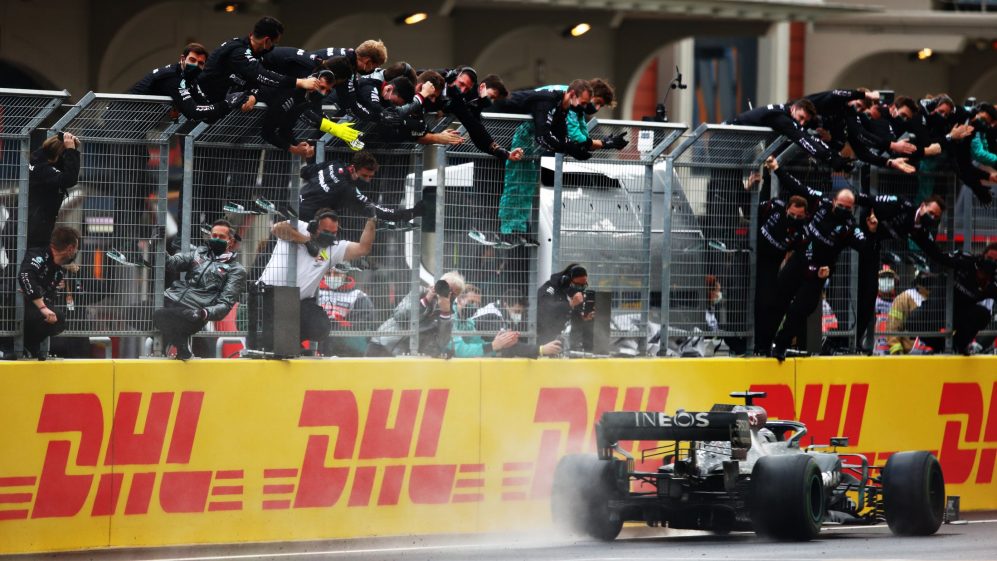 Four time F1 Champion, Ferrari's  Sébastian Vettel who has survived a very underwhelming season with poor performances, one after the other since the beginning of the season showed us a glimpse of what he is made of as he raced to his 1st podium place finish of the season taking up the final podium in 3rd position. A driver of the day performance without a doubt.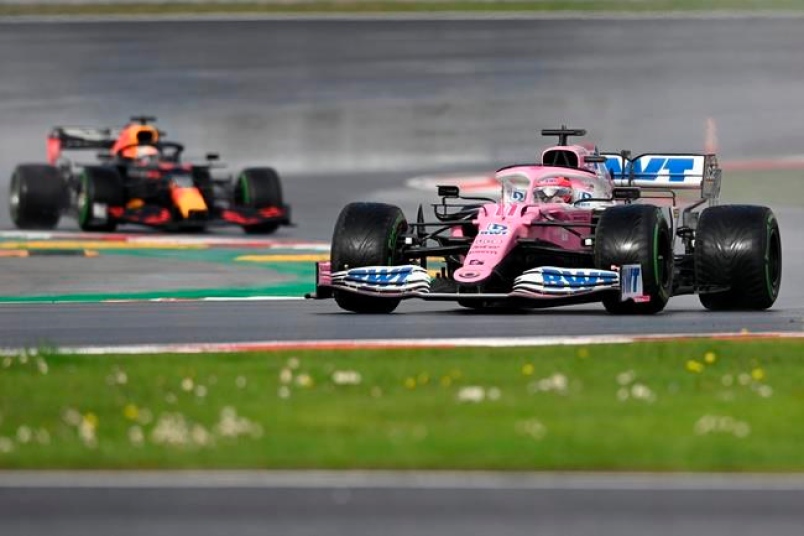 Red Bull's Max Verstappen started out the race in P2 and looked in good form for the majority of the race and looked like it was a race which he could have easily won today but he spun at some point when he was in a good position and ultimately ended his chances and he only managed a 6th place finish, his teammate Alex Albon took a spin during the race as well and he finished right behind his teammate in P7.
Mc Laren's Carlos Sainz finished the race in P5, a very strong performance despite started a distant P15 on the grid as a result of penalties.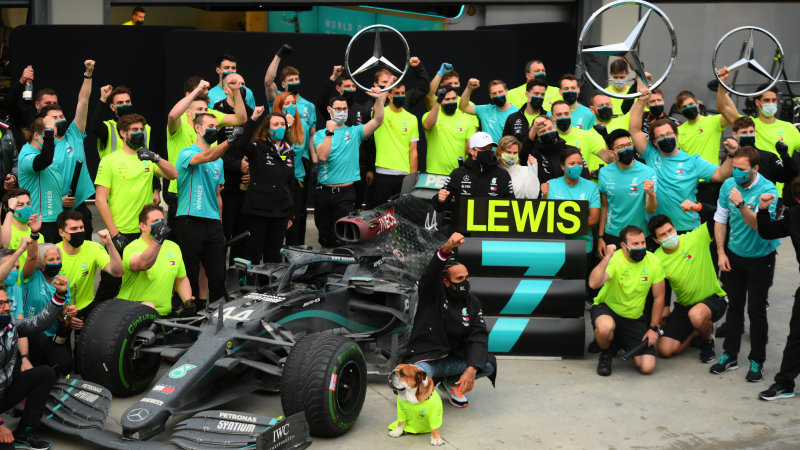 Lewis Hamilton's victory means he has clinched the title with 3 races to spare as the next race is in Bahrain grand prix in two weeks come November 29th 2020.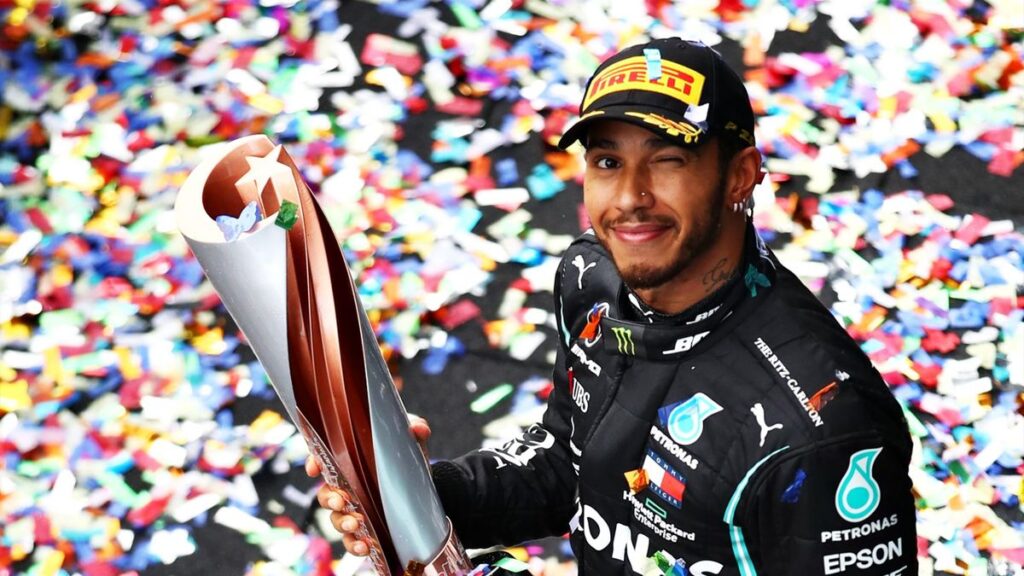 Turkish Grand Prix race result for the top 10
1) Lewis Hamilton, Mercedes
2) Sergio Perez, Racing Point
3) Sebastian Vettel, Ferrari
4) Charles Leclerc, Ferrari
5) Carlos Sainz, McLaren
6) Max Verstappen, Red Bull
7) Alexander Albon, Red Bull
8) Lando Norris, McLaren
9) Lance Stroll, Racing Point
10) Daniel Ricciardo, Renault
Follow us on social media