The first ever Formular 1 Styrain grand prix is under way this weekend at the red bull ring, same  venue of the Austrian grand prix last weekend, practice sessions commenced on Friday 10th July and at the end of a very keenly contested final qualifying race. Mercedes driver Lewis Hamilton finished on a high in very wet conditions, and he shrugged off a tough challenge from the very daring and adventurous Red bull driver Max Verstappen who had a very remarkable race himself  and he would be starting in second pole position.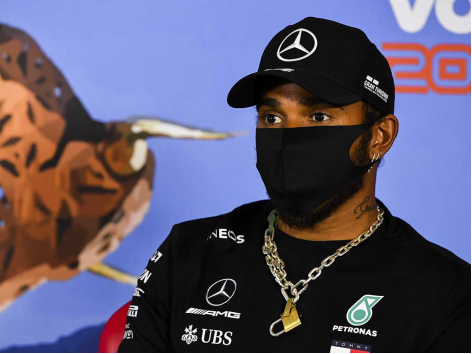 Mc Laren driver Carlos Sainz had a good qualifying race as well and he would be starting in 3rd pole, Sainz popped into third to take his best F1 career starting spot which makes it the second time in two weeks a Mc Laren driver would be getting a 3rd position star on the grid.
Mercedes driver Valteri Bottas who had a very great last weekend winning the Austrian grand prix would be starting on 4th pole. The final qualifying was delayed for close to an hour after a period of somewhat kind of heavy rainfall which meant that the all drivers started the race on very wet weather tyres which is most suited to racing such wet weather conditions.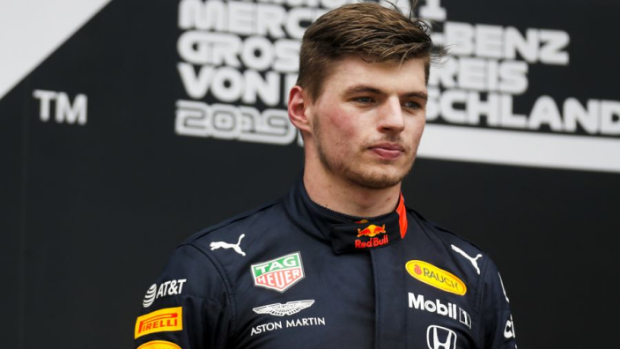 Lewis Hamilton bounced back from the disappointment of not getting pole position last weekend and also been given a 5 second grid penalty which saw him relinquish his second place finish to a 4th place finish, a very remarkable final lap saw him finish the race 1.2seconds ahead of his closest rival in the qualifying race, Max Verstappen who really had a good race, but had a bad spin in the final comer which ended his hopes of getting anything on Hamilton, but he ended in decent 2nd pole position.
The Ferrari drivers were poor again, as Sebastian Vettel was 10th and slowest of all in Q3, while Charles Leclerc missed out in Q2 this weekend after his team-mate fell at the same second hurdle last week. Leclerc was supposed to start at 11th place but he got a three-place grid penalty for impeding Daniil Kvyat. He therefore drops to 14th, The Ferrari drivers need to do better with their cars if they would be a force to reckon with this season.
The starting grid for the race tomorrow is as follows
Driver Team Time
1. Lewis Hamilton Mercedes 1:19.273
2. Max Verstappen Red Bull +1.216
3. Carlos Sainz McLaren +1.398
4. Valteri Bottas Mercedes +1.428
5. Esteban Ocon Renault +1.649
6. Lando Norris McLaren +1.652
7. Alexander Albon Red Bull +1.738
8. Pierre Gasly AlphaTauri +1.755
9. Daniel Ricciardo Renault +1.919
10. Sebastian Vettel Ferrari +2.37
Follow us on social media