British actor John Boyega has recalled the time his Pentecostal minister father was stopped by police on his way back from church.
The Star Wars actor, who was a prominent figure in the Black Lives Matter protests in London this summer, plays a police officer in Sir Steve McQueen's new film series, Small Axe.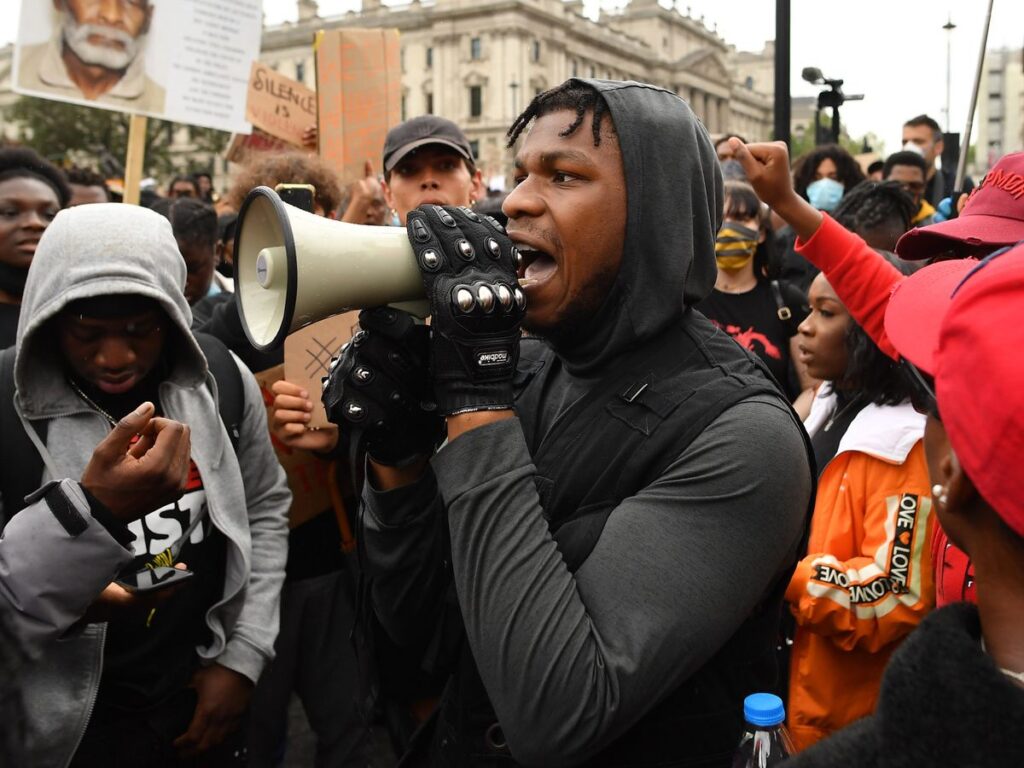 His real-life character, Leroy Logan, was also an anti-racism reformer.
Boyega stressed that black Britons had experienced the "darkest scenarios".
"I've been stopped and searched," the Londoner told the Radio Times. "And my dad, who was a Pentecostal minister, got stopped on the way back from church. I was little.
"Everybody knows, especially if you grew up in Peckham, somebody who's gone through the darkest scenarios with the police," he added. "I do. I know a few people."
His Small Axe episode, entitled Red, White and Blue, follows Leroy as he attempts to reform the police force from within after seeing his own father assaulted by two officers.
Leroy was appointed an MBE in 2001 for his contribution to policing, and retired in 2013 after 30 years of service.
In June, stars of the movie world, including JK Rowling and Jordan Peele, praised Boyega for his emotional megaphone speech in the capital – following the death of George Floyd while in US police custody.
Despite their support, he said he still fears his activism could negatively impact his career, but that it was a risk worth taking.
"You know that moment is going to go global and if I don't get cast because people or casting directors feel like it's too much friction for what they're trying to do. It is what it is," said Boyega.
'Fuming and angry'
Working with Sir Steve on the new anthology series – inspired by the stories of black British culture – had been like undergoing "therapy", Boyega added.
One of the most powerful scenes takes place in a police changing room, where Leroy finds racist graffiti on his locker.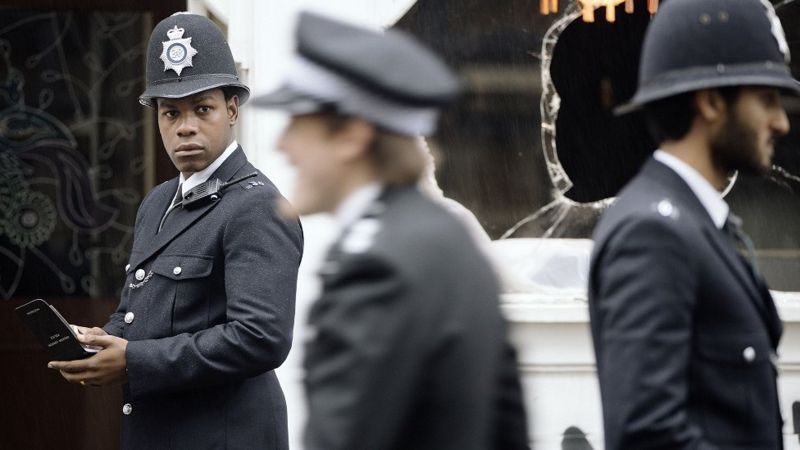 "I don't remember filming that scene," said Boyega, of the intense on-set experience. "I just remember fuming and being angry.
"I didn't see the locker room or the locker door until those cameras were rolling. So that reaction was all natural to the character and the choices I thought he would make."
The first Small Axe film, Mangrove – which premieres on BBC One on Sunday – stars Letitia Wright – who appeared in the 2018 superhero film Black Panther.
It focuses on the trial of the Mangrove Nine; a group of black activists accused of inciting a riot at a protest 50 years ago.
Wright told the Radio Times it was important that black British people were having their stories told on screen.
"So much gets lost within our black British history and it's important that a beautiful light is shone on these stories," she said.
"It's wonderful how everyone's going out of their way to make this happen – the BBC is moving the 10pm News for us."
BBC
Follow us on social media