The commercial sales of 50kg and 25kg of Eko rice will begin in major markets across Lagos State in the first week of June, 2023.
This is coming two months after its original April plan.
In a disclosure by the Lagos State Government on Sunday, sales of the processed Nigerian rice from Imota Rice mill has unofficially began last week in Ikeja to civil servants and some institutions in the state.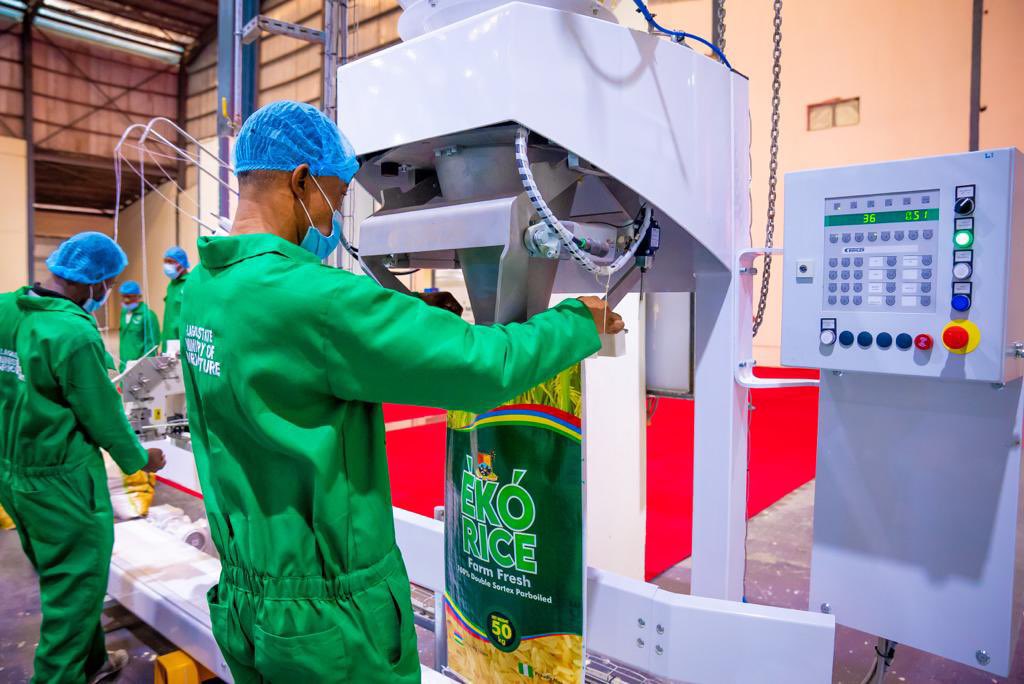 Special Adviser to the Governor on Agriculture and Rice Mill Initiative, Dr. Oluwarotimi Fashola, says a 50kg bag of Eko Rice would cost between N32,000 and N33,000, while the 25kg bag would be sold at prices ranging between N17,000 and N18,000, noting that the price of Eko Rice is not on the high side when compared with the same quality of rice in the major markets at N38,000 for a 50kg bag.
The Lagos Government official also noted that there are two sets of issues, the distributor price and the market price. In his words, he said;
"The market price average is between N32,000 and N33,000 for the 50kg bag, for the 25kg bag, I think it's between N17,000 and N18,000.
"The same quality of rice in the major market is sold for N38,000 for the 50kg bag while us selling at N32,000 and N33,000 is not high.
"There are various brands of rice, you have the 30 and 45, most of the imported ones are selling for N42,000 and N45,000.
"Most of the good quality ones in Nigeria sell for N38,000 to N40,000 and we are selling at N32,000 and N33,000," he said.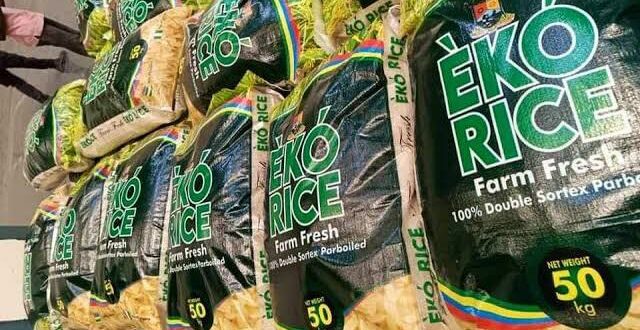 Fashola also stressed that Quality is important and Lagos government will not lower its quality because it wants the masses to be well-fed.
President Muhammadu Buhari had earlier in January 2023, inaugurated the long-awaited 32-metric tonnes per hour Lagos Rice Mill located in Imota, Ikorodu, a suburb of Lagos.
The Lagos Rice Mill, Imota is a two x 16 metric tonnes per-hour mill standing on an area of 8.5 hectares of land.
Governor Sanwo-Olu had described the Eko Rice from the just commissioned Lagos Rice Mill in Imota as the best in town.
It was gathered that there is an agreement between the Lagos State Government and the Lagos Commodities and Future Exchange is to sustain the continuous flow of paddy rice into Imota Rice Mill.
The state government will need about N100 billion for over 200,000 tonnes of paddy annually for Imota Rice Mill.
Follow us on social media