• Sets up committee to review MoU between NFVCB and LSFVCB
The Lagos State Government and the Federal Government have inaugurated a committee for the review of the Memorandum of Understanding (MoU) between the National Film and Video Censors Board (NFVCB) and the Lagos State Film and Video Censors Board (LSFVCB) with a promise that the existing relationship between the two agencies would further be strengthened.
Speaking at the inauguration of the committee members at Alausa Ikeja, the Commissioner for Tourism, Arts and Culture, Mrs. Uzamat Akinbile-Yusuf restated the commitment of the FG and the State Government to a thriving atmosphere for filmmakers and practitioners in the creative industry.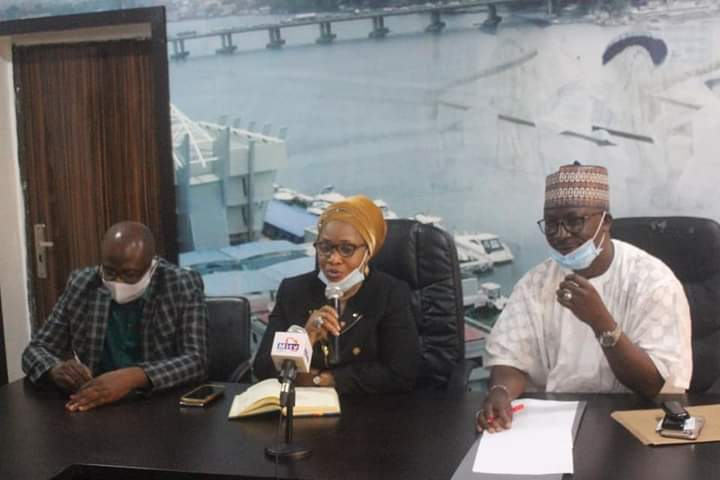 The commissioner disclosed that the committee members, comprising key practitioners in the creative industry, are expected to identify areas where responsibilities are duplicated or certain charges replicated at the federal and state levels with the aim of finding a common front.
She said that the underlying vision for both the Lagos State and the Federal Government is to jointly develop the film sector and the entire creative industry through friendly policies and laws that would engender mutual interest.
The Special Adviser to the Governor on Tourism, Arts & Culture, Mr. Solomon Bonu, stated that the coming together of the two agencies shows the willingness of the government at the centre and state to work together for the growth of the creative industry.
He added that the committee would review perceived issues of double taxation that had bedeviled the practitioners for a long time, assuring that the Lagos state government remains sensitive to the plight of the practitioners.
Speaking at the event, the Executive Director of NFVCB, Alhaji Adedayo Thomas, pledged to give necessary support to the committee members to realise the set goals and objectives.
He commended the leadership of the ministry for initiating several lofty ideas to promote Tourism, Arts and Culture.
He mentioned further that the setting up of the committee attests to the disposition of the State to engendering a good and cordial working relationship.
The ED enlightened members of the committee that they are expected to critically examine the existing MOU and bring it on board while harmonising the document to accommodate the policies of the federal and state governments.
Follow us on social media