The Lagos State Aids Control Agency (LSACA) has held a two-day Human Immuno Deficiency (HIV) Virus Testing Service and sensitisation programme for members of the Nigerian Automobile Technicians Association (NATA), in the Surulere area of the state.
Speaking at the event, the Chief Executive Officer, LSACA, Dr. Monsurat Adeleke reaffirmed the state government's commitment to the development and wellbeing of the Adolescent and Youth Population in the state.
According to her, this group is the most vulnerable to HIV infection.
Adeleke noted that, in a bid to eliminate new infections and AIDS-related deaths, the LSACA is scaling up community outreach campaign in order to achieve the virus eradication in Lagos State by 2030 using the UN 90-90-90 initiative.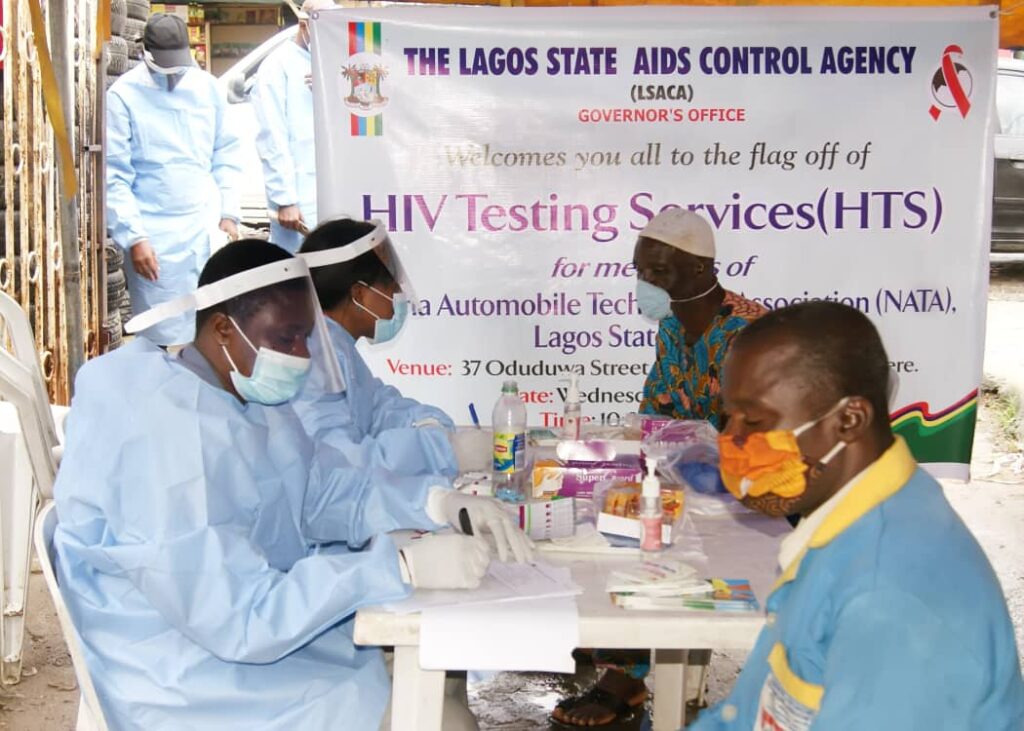 She explained that "Ninety percent of the people must know their HIV status; Ninety percent of those that know their status must have access to Anti-retroviral treatment and Ninety percent on Anti-retroviral must have suppressed viral load of the virus and would not be able to infect others."
She added that the LSACA began the HIV Testing Services with the auto-mechanics and their apprentices in Surulere Local Government, as they fall within the Adolescent and Youth Population which are vulnerable to HIV infection.
The outreach was conducted simultaneously at two different centres: Pako-Aguda and Itire-Ikate in Surulere LGA, with not more than 250 persons tested and sensitised on infection, prevention and control.
Adeleke also stated that the decentralised structure of the exercise was made for easy accessibility and in conformity with the physical distancing law of the State government.
Follow us on social media