While the Lagos police is yet to arrest the suspects who brutally gang raped and murdered 11-year-old Favour Ikechukwu at Ejigbo area of Lagos in less than two weeks, a gang of rapist led by 20 years old Toheeb Mustapha has viciously raped 13-year-old Adepeju (surname withheld) and left partially paralysed in Igando area of the state.
According to reports, the survivor (Adepeju) was lured to the Cool Tervan Hotel, Oremeji street in Igando after e-meeting the prime suspect on Facebook.
While the police has arrested the ring leader of the rape gang, Mustapha aka Sir Small, one of the gang members Sukanmi, alias Ikamula or G33, is a resident of Ita Alhaji street, Ikotun, Igando area.
It was gathered that, 20 years old Mustapha booked a room in Cool Tervan hotel on Monday October 5 this year to prepare the ground for their dastardly actions.
Having booked the hotel on Monday, the kingpin of the rape gang, Mustapha, was said to have creeped into the survivor's house on Tuesday immediately the mother stepped out. Reports have it that he lured the survivor into the hotel sited in the same street.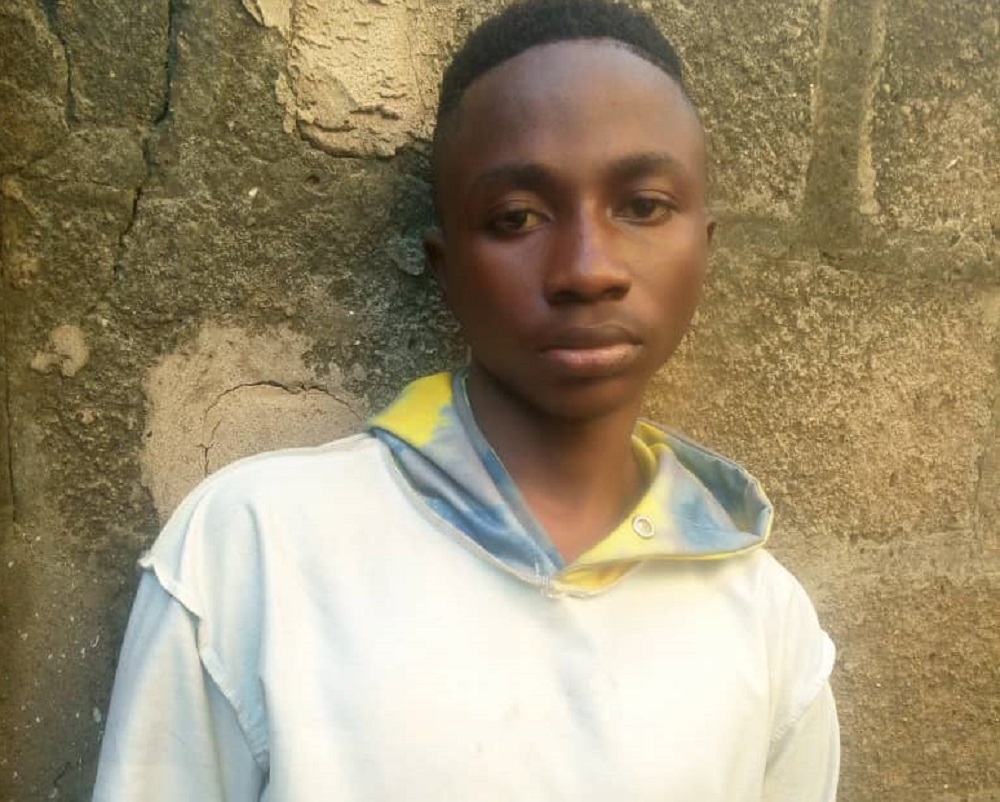 The survivor, sadly, revealed that the gang took turns to rape her until she bled profusely, adding that she felt so much pain on the lower region of her abdomen.
Later that night, she added, the men dumped her in front of her house and eloped, leaving her to bleed.
This infuriated residents, who were greeted with the devastating news, swiftly reported at the Ikotun Division.
In a swift response to their compliant, the Divisional Police Officer, CSP Taiwo Kasumu and his operatives swung into action and arrested 20 years old Mustapha.
The suspect, who is currently in police custody, revealed that he is a generator mechanic and resident of Alfa Iganna street, Odo, Egan.
He claimed to have graduated from Russell Grammar school in 2018, where he met the teenager he and his gang raped.
He claimed he reestablished contact with the survivor through her phone contact that he collected from the victim's school mate two years after he left school.
Meanwhile, earlier before the incident, the teenager was said to have told her mother that she met Mustapha on Facebook.
While the survivor was said to have been stitched in three places, she has since been transferred to Mirabel Centre for further investigations and treatment.
Follow us on social media