• Intends to pay her bride price on installment
A man simply identified as Okey, popularly called Ten Kobo, allegedly abducted a 14-year-old girl (name withheld) to an undisclosed hotel in Shogunle, Oshodi area of Lagos, where he allegedly drugged and defiled her.
Okey was said to have brutally raped the minor, who is currently bedridden, between August 16 and 17 in a hotel.
The perpetrator thereafter eloped from Makinde area to evade arrest then went to Shogunle station to report the defilement, where he was arrested on Friday August 20 but released same day.
According to the relative of the survivor, Sylvia, one Officer Festus Ugbo of Shogunle station released the alleged rapist.
He was said to have informed them that the reason he asked them to go to a private hospital is to cross check if the survivor is pregnant.
"And if it is confirmed she is pregnant the perpetrator, Okey, would marry the 14 years old he then start paying the her family the bride price in installments," she revealed what the officer said.
Sylvia said they were five who went to Shogunle station with Okey. "The officer told Okey that he is at fault to have raped a 14 years old that he would detain him till Monday."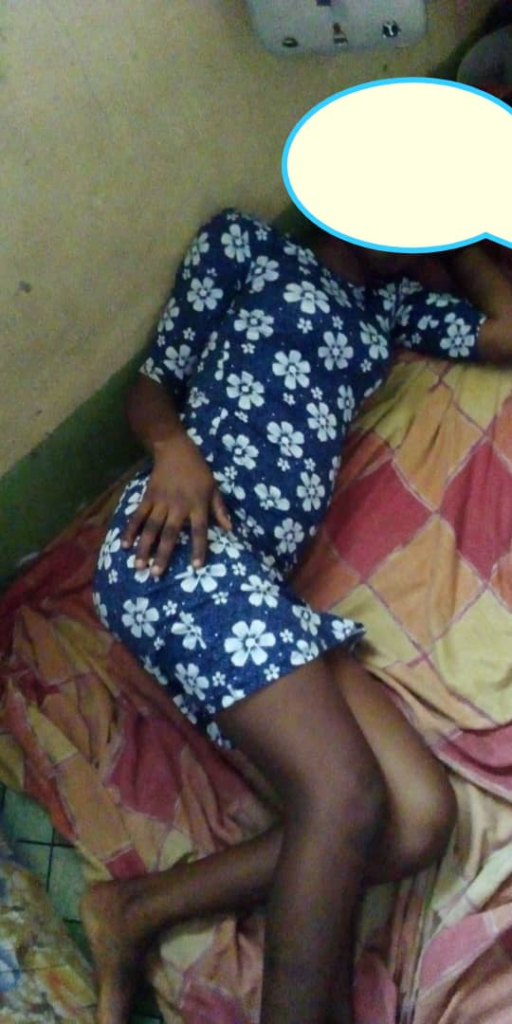 While at the station, Sylvia alleged that Okey stepped aside with the police officer. "After that, the police came in and told us to write a statement. He didn't give the guy any paper to write statement".
After putting down a statement, the officer was said to have instructed the sisters to take the survivor to a hospital for pregnancy test then report to the station on Monday or Tuesday this week.
Sylvia decried, "As we speak, the girl (survivor) is still in bed crying profusely that her abdomen is aching a lot. She has not taken any medicine for the pain".
Reacting to the news that Okey is currently having a spree to celebrate his freedom, the Project Operator of Advocates for Children and Vulnerable Persons Network (ACVPN), Mr. Ebenezer Omejalile has taken over the case to ensure the perpetrator is brought to book.
Omejalile soon referred the survivor's sister to take her to Mirabel Centre for immediate medical check up.
Follow us on social media