An alleged serial rapist, Chidozie Ngolla of 105, Dele Orisabiyi Street Ago area of Lagos, is cooling off in police custody for allegedly raping a 14-year-old girl and housemaid among others.
Ngolla, whom residents claimed had been sexually abusing children, is will be transferred to Gender Unit, Panti Yaba as is expected.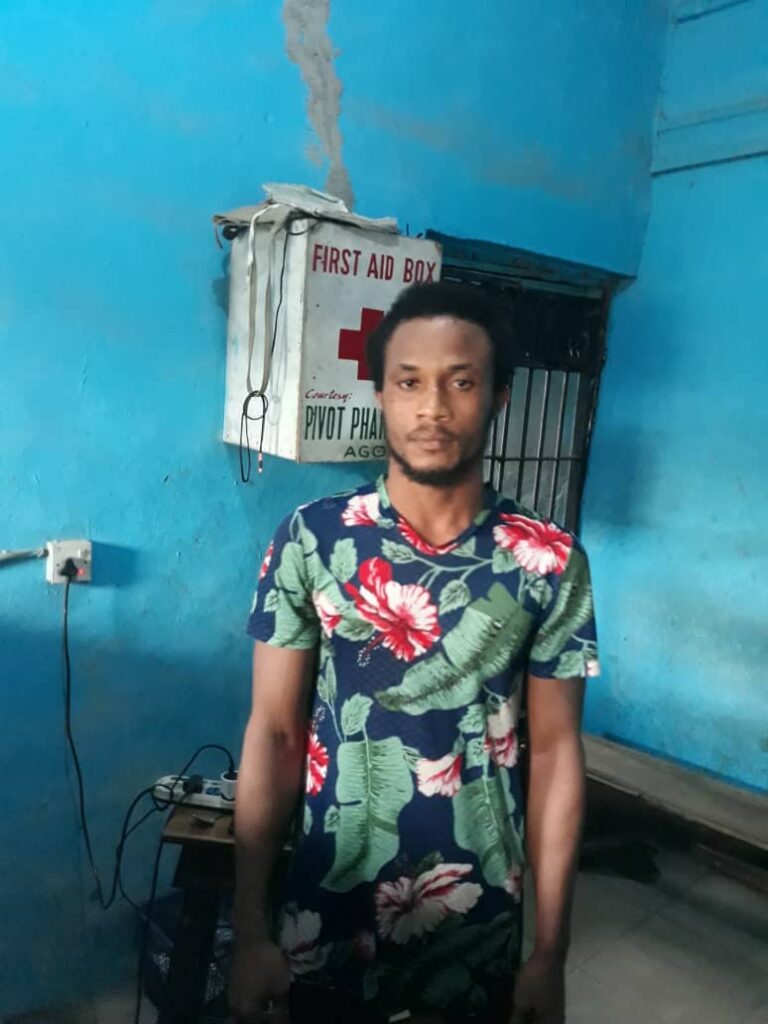 In a sad reaction, the guardian of the survivor Mrs. Mary Samuel and her husband, who reported the abuse at Ago Palace Way last Friday, were said to have physically abused the girl, as they blamed her for the defilement.
While the guardian, Mary, is trying to bail out, the Project Operator, Advocates of Children and Vulnerable Persons Network (ACVPN), Mr. Ebenezer Omejalile, said "I don't think this woman understands the implication of her action".
He insisted that the alleged perpetrator be made to face the wrath of the law.
Follow us on social media