Lewis Hamilton gave one of his symbolic dominant performance in his Mercedes car this afternoon at the Spanish Grand Prix, to win ahead of Red bull's Max Verstappen as he extends his Formula 1 world championship lead to 37 points, his Mercedes teammate Valtteri Bottas had a slow start and missed out a second-place finish and he settled for the final podium place in 3rd.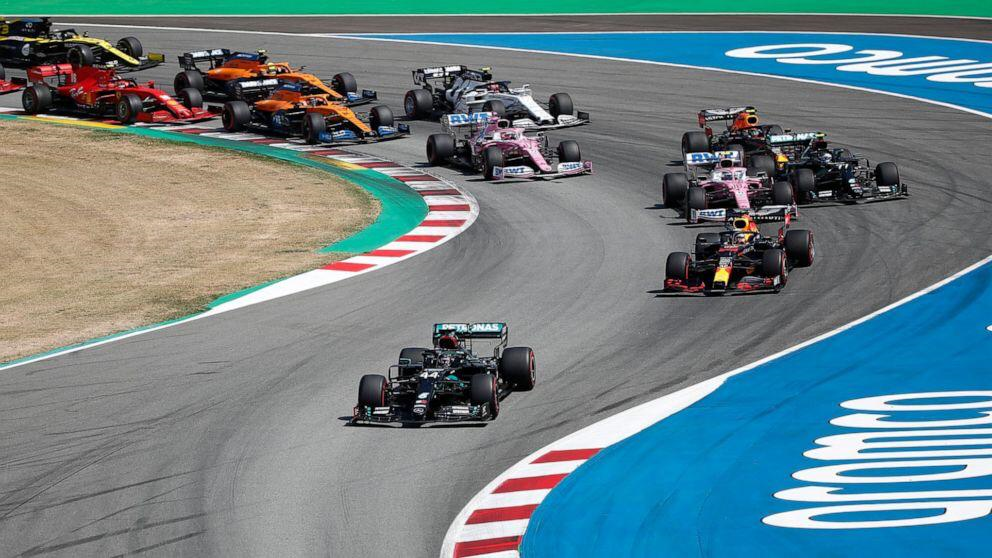 Hamilton was in control of the race from the start to the finish as he took advantage of his pole position start to claim a 4th win of the season, his 156th podium finish, breaking and toppling Mack Schumacher record of 155 podium finishes, and also earning his 88th career win at the Circuit de Catalunya Circuit in Barcelona Spain, the venue of the Spanish Grand Prix. Red Bull's Max Verstappen who had a great race last weekend winning at the 70th anniversary Grand Prix at the Silverstone was a threat yet again today as he took as advantage of Valteri Bottas's slow start in P2 to overtake him to stay in second position which he held on to till finish.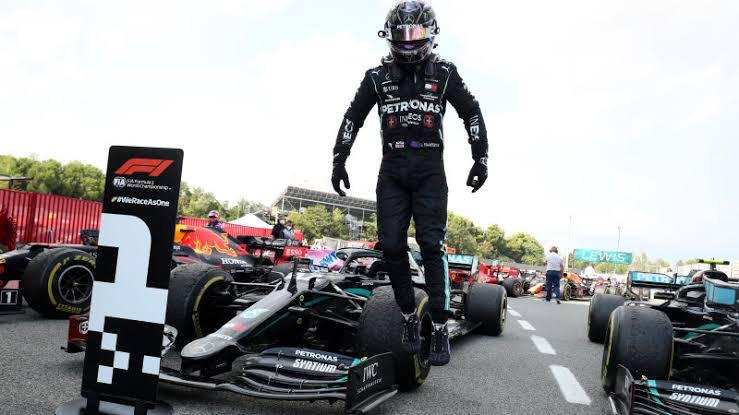 Bottas had a poor start from his second position start as he fell backward as to P4 as early as the turn 1, Racing point duo of Lance Stroll and the returning Sergio Perez ended in fourth and Fifth respectively, but Perez would later be penalized with a 5 second grid penalty for ignoring the blue flags during the race. "Homeboy" Carlos Sainz who was racing at his home circuit in Spain had an impressive race to finish 6th .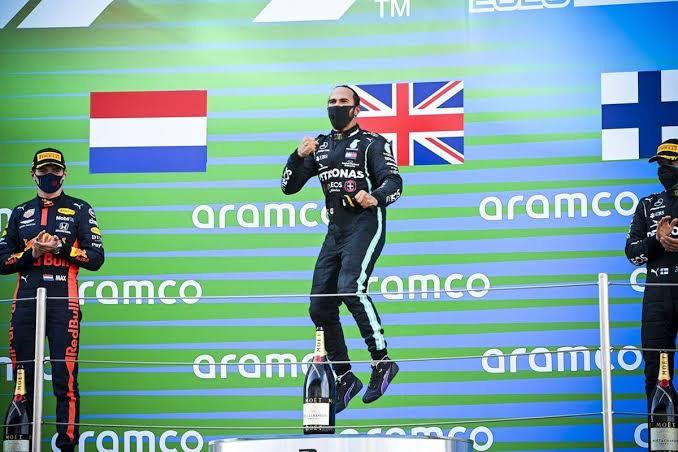 Ferrarri's Sebastian Vettel who was named driver of the day did well despite surviving some challenges to finish in 7th, which was very good to watch considering the fact that he has had poor races with lots of incidences this season already, it was nice to at least see him winning driver of the day and finishing in P7. Charles Leclerc had an afternoon to forget as his Ferrari car developed an electrical issue and it took a spin and retired and could not finish the race, the only driver that did not finish at today's event.
Reb Bull's Alex Albion dropped two places from his starting position on the grid in P6 to end the race just coming in behind Sebastian Vettel in 8th position.
The duo of Pierre Gasly and Lando Norris came in for the respective cars Alpha Tauri and Mc Laren in 9th and 10th respectively.
Spanish Grand Prix top 10, race result
1. Lewis Hamilton, Mercedes
2. Max Verstappen, Red Bull
3. Valtteri Bottas, Mercedes
4. Sergio Perez, Racing Point
5. Lance Stroll, Racing Point
6. Carlos Sainz, McLaren
7. Sebastian Vettel, Ferrari
8. Alex Albon, Red Bull
9. Pierre Gasly, AlphaTauri
10. Lando Norris, McLaren
The next F1 Grand Prix event is in 2 weeks at the Circuit de Spa-Francorchamps-racing circuit located in Stavelot, Belgium, The Belgian Grand Prix.
Follow us on social media