The Nigerian Army has commenced its first Cyberwarfare Exercise, dubbed Operation Crocodile Smile VI, today. This historic exercise is the first ever taken by an African nation. Interestingly, Nigeria's Cyberwarfare Command is also the only one of its kind in Africa.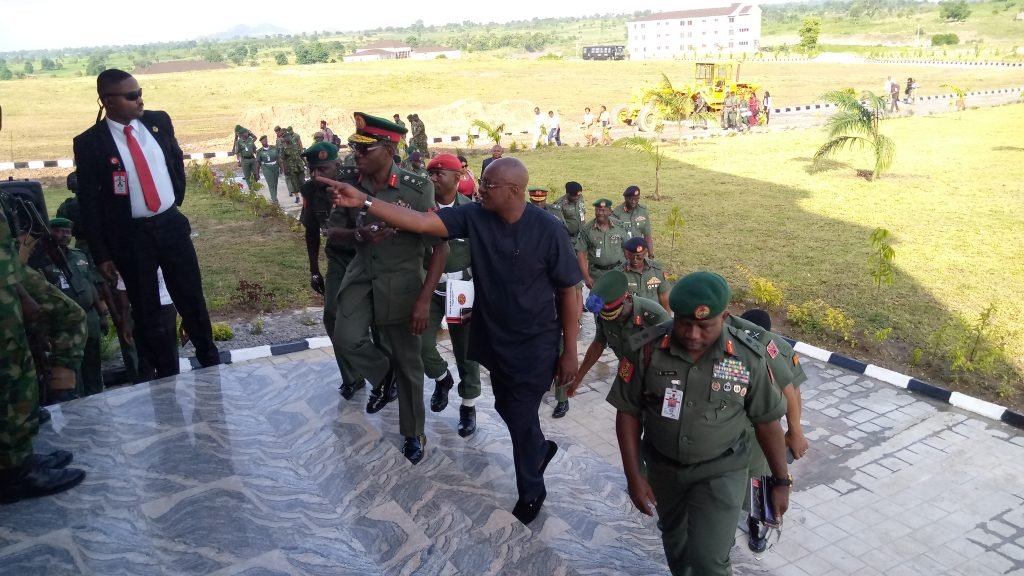 However, as expected, some interest groups have used this protest to launch a massive disinformation campaign against the Nigerian state. Still, the Nigerian Army finally has the apparatus it needs to finally engage in 5th dimensional warfare. The cyber-warfare operation was designed to identify, track, and counter negative propaganda across cyberspace.
The exercise will also include a positive identification component aimed at identifying Boko Haram terrorists fleeing from the North East and other parts of Nigeria as a result of the situations in the various theatres of operations.
Nigerians should take pride in the fact that they have one of the most professional and sophisticated fighting forces in Africa.
Recall that, in December 2015, when Iran launched a cyber-attack against Nigeria's federal and state institutions after Nigerian troops arrested the leader of the Shia sec, Ibrahim Zakzaky, Nigeria was powerless to do anything about it.
Iranians took to the streets shouting 'Death to Nigeria', while calling for action. The Nigerian embassy in Iran was also besieged by angry mobs. Iranian law makers began calling for military intervention in Nigeria.
These provocations soared on the Nigerian cyberspace as they also targeted government and academic websites, posting provocative messages denouncing the Nigerian government and threatening the President directly – a move that prompted Sunni Saudi Arabia, Iran's arch enemy to wade in.
While the aftermath of that drama is topic for another day, Nigeria's current Cyberwarfare efforts are positive indicators of development for the country's internal security.
Follow us on social media