The Movie, Caliphate has been described as the first movie to discredit radicalization and terrorism.
The Movie was created by Wilhelm Behrman and Niklas Rockström and released on Netflix on March 20 after premiering in Sweden in January on SVT1 and SVT Play.
Behrman is a political reporter for the newspaper Svenska Dagbladet and news program Ekot, and also was involved in many other screenplays, while Rockström has been writing for television for more than 20 years.
Shot in Stockholm and Jordan, the eight-episode series develops through three plot lines-The first one is centered on Pervin, a Swedish Muslim woman in Syria who is desperately trying to get back home.
The second focuses on Fatima, a Säpo intelligence officer in Stockholm who is trying to help Pervin.
The third deals with Al Musafir (The Traveler), a young jihadi recruiter who helps radicalize two sisters – Suleika and Lisha – and their friend Karima, while also planning major terrorist attacks in Sweden with the help of secondary characters, like two young Swedish brothers who were radicalized in prison, while Fatima tries to stop him.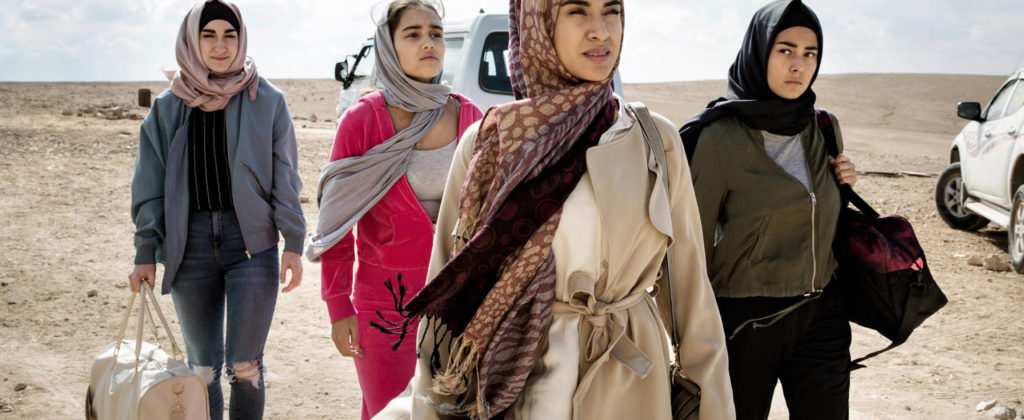 The three storylines are deeply intertwined.
The Screenwriters explained that they gathered information by reading several articles and books and watching documentaries about The Islamic State and how they recruit people in Western Europe.
After coming up with their story, they had a couple of experts on terrorism review it and the result is a well-informed product that sheds light on critical issues involving radicalization.
The audience reception has been extremely positive. Viewers are reportedly thrilled by the series' suspense and intensity and Caliphate is becoming a great binge-watch for many of us in lockdown.
Lagos Today reported that the Movie explicated radicalization patterns and mechanisms majority have been studying for years.
Ibbe, aka al-Musafir, works as a school counsellor. In this capacity, he is able to build relationships with teenagers based on trust.
The young characters look up to him and open up about their fears, doubts and family issues. While it is fortunately not so likely that a jihadi recruiter infiltrates European high schools and works hand in hand with social services, the mechanisms of radicalization from within and the relevance of building trust in the charismatic leader are pillars of hundreds of known radicalization paths.
It was also gathered that the technique of love bombing is frequently used in online grooming processes.
When the relationship between the recruiter and the potential recruit gets more personal, the groomer tries to find reliable and safe ways to keep in touch and create emotional bonds.
He or she will try to make the recruit feel important.
In the series, Ibbe takes it a step further by "charming" all the young girls that he is trying to recruit. In the case of a girl working in a duty-free shop at the airport, he even meets her father in order to marry her.
This critical assessment of the Movie explains the process of radicalization without being judgmental. The TV show is exciting, explosive and entertaining. However, it is deficient is deficient in the way the families were represented.
Follow us on social media