A 13-year-old, Glory U. has been rescued after her auntie promised to kill her on Friday August 14 when she returned from the market in Lakowe Ibeju Lekki area of Lagos.
She was found by a neighbour and Good Samaritan, who called on social workers from the Pukiche Girl Child Foundation – members of the Child Protection Network (CPN) as she feared the family may call thugs from the area to attack her.
The Pukiche Girl Child Foundation swiftly rescued Glory and took her to Alakara shelter at Mushin while they try to reach her parents, who are in Umuahia, the Abia State Capital.
In the words of Glory, "I wake up in the morning, now do (did) everything, now come and be washing plates we used and eat. So, my auntie now go to wash clothes and come back."
"She now said she is going to kill me today that if she did not kill me I would kill her. There is one wire that she kept there. I did not do anything to her. I now said okay. Her children were there," Glory said while sniffling.
When her auntie left the house, Glory seized the opportunity to elope because she feared to die. She sought refuge in a neighbour's house "I now bring out my bag," she sniffled. "I bring (brought) out my shoes and put inside my bag".
"My sister last born was crying that 'Glory where are you going'. I now said if you cry again, I will leave you and go. She stopped crying then started again when I wanted to go. I told her to go and lie down. I now ran away".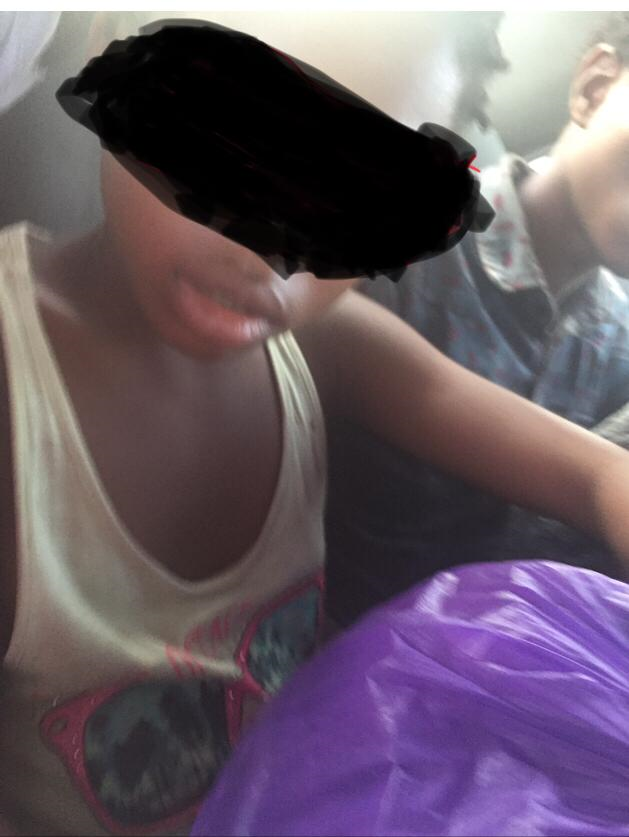 Since Glory came to Lagos in March this year before the lockdown occasioned by the pandemic, she said she is yet to start school. "I have not started school in this place. I come here to help her children".
"My parents are in the village. They are poor. I'm from Umuahia side, Anambra State," she decried.
Following this information, the rescue team of CPN in Lagos liaised with members in Abia State. They located Glory's mother as disclosed on Wednesday August 19.
The mother, who is living with stroke, told social workers that she gave out all her children as labourers and they are all treated same way.
Follow us on social media