• Driver says victim is like a daughter to him
The Lagos State Police have arrested the 53-years-old driver, Bankole Kamoru, alias Sir K, after his 38 years old master, Babatunde Qudus, who is currently at large, allegedly abducted 21-years-old Zainab (surname withheld) at gunpoint at Mushin area then took her to Omole Estate, and brutally raped her until morning of August 11 this year.
The incident occurred on Monday August 10 at 7:30pm when Zainab was heading home from work and got accosted at gunpoint by Qudus and Kamoru on Olateju road, Mushin.
The victim narrated, "I was almost getting home around Olateju Mushin, when some men greeted me but I kept on walking. Next thing, a tinted Jeep drove beside me. This man came down, threatened me with a gun and bundled me into the jeep then drove off."
"It was this man and a driver that were in the Jeep and they threatened me that if I screamed they will kill me, that they just want to talk. I started begging that I'm just on my way home and my mom is waiting for me that I do not know them before what do they want to talk about," she decried as she recalled.
According to Zainab, Qudus and his driver Kamoru, kept on harassing her with a gun until they drove from Mushin to Omole estate, where she was taken into a house and raped severally throughout the night.
"He raped me severally all through the night. I was in a pool of faeces and urine," she lamented.
Since the incident on Monday, the Olosan police accompanied by the Advocates for Children and Vulnerable Persons Network (ACPVN) has arrested Kamoru while Qudus, the mastermind, is still on the run.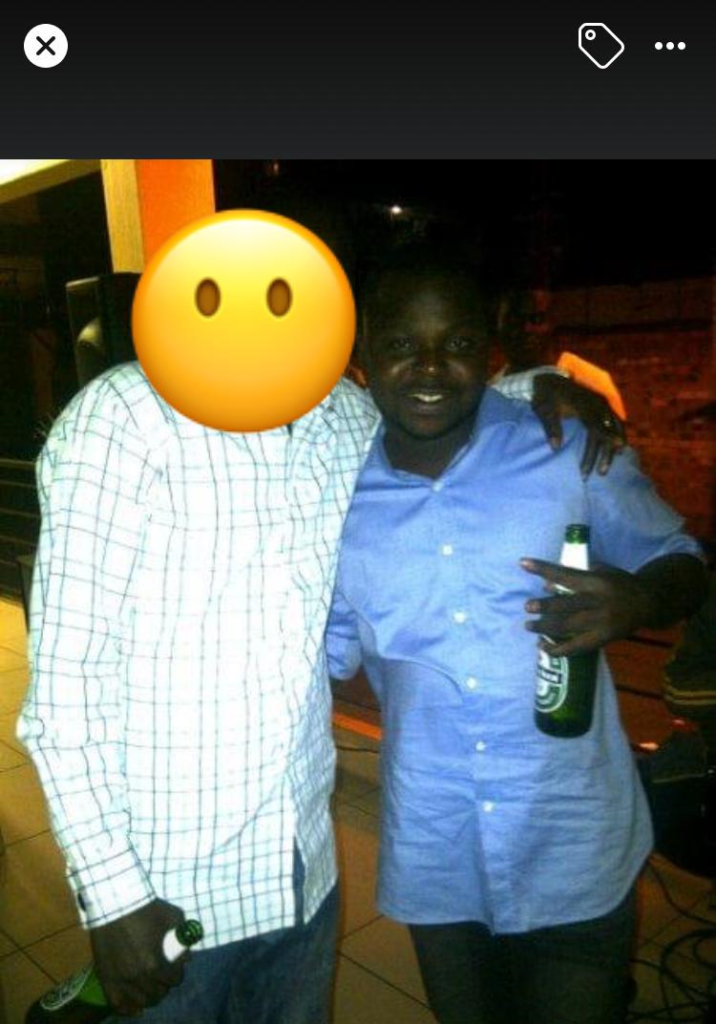 In a voice note the sent to the victim, the driver, before his arrest, implored Zainab to forget about the incident and remember everyone would leave this world one day; hence, she should temper justice with mercy as he considers her a daughter.
As shared with The LagosToday, Kamoru interceded for his erring boss, "I've been sending you series of messages but you are not replying. I only called to check up on you to know how you are feeling. Like I told you yesterday, I noticed anger on your face yesterday that is why I needed to know what happened until you later opened up your heart to tell me what happened that having sex with you without condom severally."
"Sincerely speaking, we want to plead with you for everything that happened to two days ago. Temper justice with mercy. You understand. You are like a daughter to me. Whatever the case may be, I want you to forgive and forget it. Let's move on."
"We are bound to meet one day and we are bound to depart this earth one day. When you look front you look at the back too. We always have two side of the coin. The good side and the bad side. But don't always look at the bad thing anybody has done to you in life. You understand?"
He tripled his efforts to cajole her. "Since yesterday, I left there I've not seen him. But as an elderly person, that is why I'm calling. If you happen to be my sister, niece or daughter, if such thing happened to you and you came home to tell me. I will take a drastic and radical action. At the same time, when you are being angry over something or an issue somebody will still come and tell you 'emabinu' (Don't be annoyed in Yoruba)."
In the exasperating words of Kamoru, some people will say don't forgive. Taking the issue up won't solve the problem. Adding, he said, "Taking it up won't solve the issue as well because what has happened has already happened. It has been in the past. That is why I want you to temper justice with mercy anything and everything that has happened".
He further counselled the victim, "I will advise you get something to use, pre whatever so that you won't have any issues. I don't know anything about your menstrual anything. But you will have to – they say safety first. Please I beg of you. Like I told you, I want to see you in person one on one. Let me talk to you, not for anything but because of what happened the other day so the reoccurrence will not happen. Please if you have little chance just let me know. We need to see, please. You are like a daughter to me please."
Meanwhile, the Project Operator of ACVPN, Mr. Ebenezer Omejalile, told The LagosToday that they arrived at Olosan Police station at 5:55pm until 9:35 on Tuesday then left with the survivor, her mother and a relative.
"Prior before then, we were at Panti to follow up some cases yet to be Charged court, we received a call from the survivor that a certain Lawyers to the suspects were calling her to come over to the station of which she was told not to go anyway rather she should call the IPO and intimate her about this development.
Omejalile, Iya Gani Fawehimi, mother of the survivor, the survivor and her cousin were present at Olosan station on Tuesday.
"The main perpetrator is still at large , we eventually met with the DPO in person of CSP Ayodele Arogbo, who is passionate about his job, asked critical questions from the driver," the project operator said.
"The survivor further mentioned that initially she thought she wouldn't get justice but she became very hopeful when the ACVPN intervened."
He averred, "The DPO was very angry with the revelation stated by the survivor. The DPO assured the survivor and family that justice would be duly served."
The DPO was said to have told the surety that went to bail Kamoru that he would not release him to until the perpetrator is arrested. He, therefore, instructed the IPO to return the suspect to his cell.
Omejalile adds, "The DPO promised to set a surveillance team on the perpetrators house till he is arrested. The DPO asked the survivor to be in the station by 9a.m. today."
Follow us on social media